Why Archie's Vocabulary Has Everyone Talking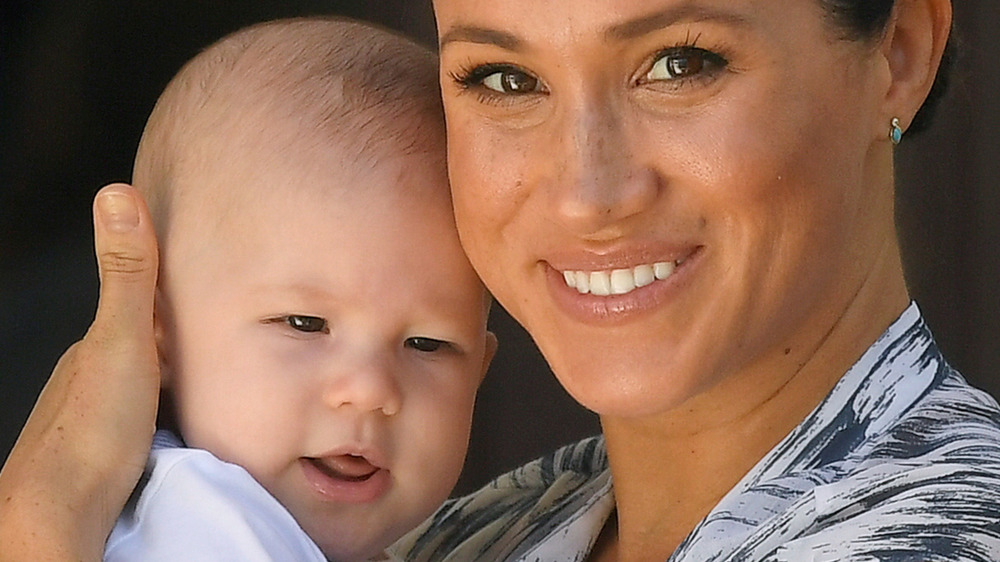 Pool/Getty Images
Meghan Markle and Prince Harry's son Archie will turn two in May 2021. Just weeks after Harry revealed Archie's first word on an episode of The Late Late Show with James Corden, Meghan and Harry provided an update on their son's vocabulary. It all went down on March 7, 2021, when Meghan and Harry sat down with Oprah Winfrey for a tell-all interview. Towards the end of their chat, Oprah asked about the toddler, inquiring about his "favorite word" these days. For context, Archie has almost always been a big word guy. 
For a lot of kids, their first word is something that is one or two syllables: "mama," "dada," "dog," or the like — but not baby Archie. His first word was three full syllables, according to his dad! It was "crocodile," which should tell you a lot when it comes to this kid's vocabulary! And if that's surprising (as it should be), you won't believe what he's saying nowadays! Read on to find out.
Here's what Archie says every time someone leaves the house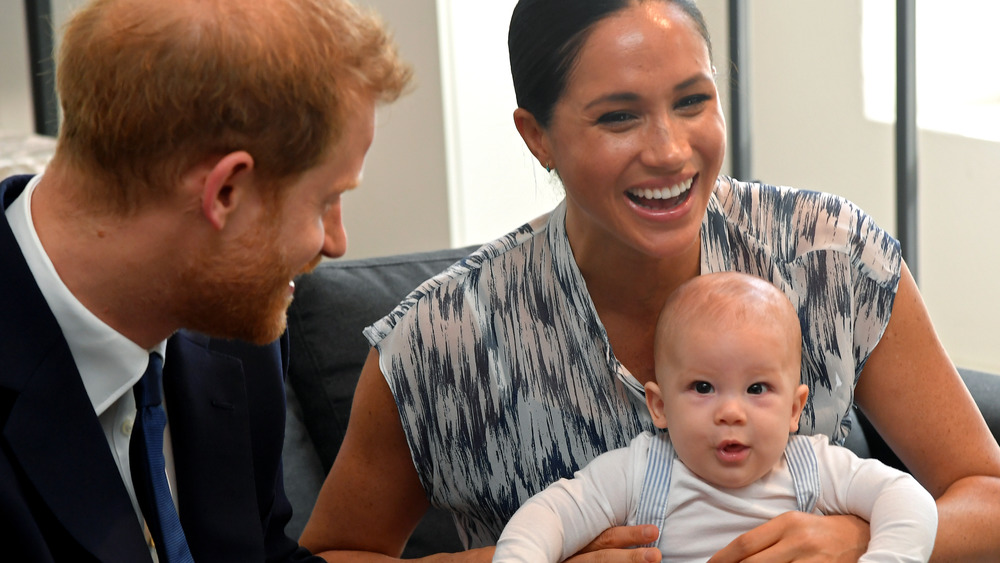 Pool/Getty Images
When Oprah Winfrey asked Prince Harry and Meghan Markle what Archie's favorite word is during their sit down, Meghan couldn't help but laugh. "Oh my gosh, he's on a roll," she said. "The past couple of weeks, it has been 'hydrate,' which is just hysterical," she added. But that's certainly not all Archie is saying. 
"Whenever anyone leaves the house, he's like, 'drive safe,'" Harry explained, with Meghan chiming in, echoing the phrase. She pointed out that "he's not even two yet!" Archie is extremely observant, as evidenced by Harry telling Oprah that his son likes to point things out when they go on bike rides. Archie will be living his best life on the back of Harry's bike and will point to palm trees and houses and say the words.
Archie will undoubtedly be a great big brother to his baby sister who will join their family in the summer of 2021. Both Meghan and Harry seem to be over-the-moon excited to be welcoming a daughter. They did confirm, however, that they will not be having any more children after this one.