Chelsea Handler Has Words For Piers Morgan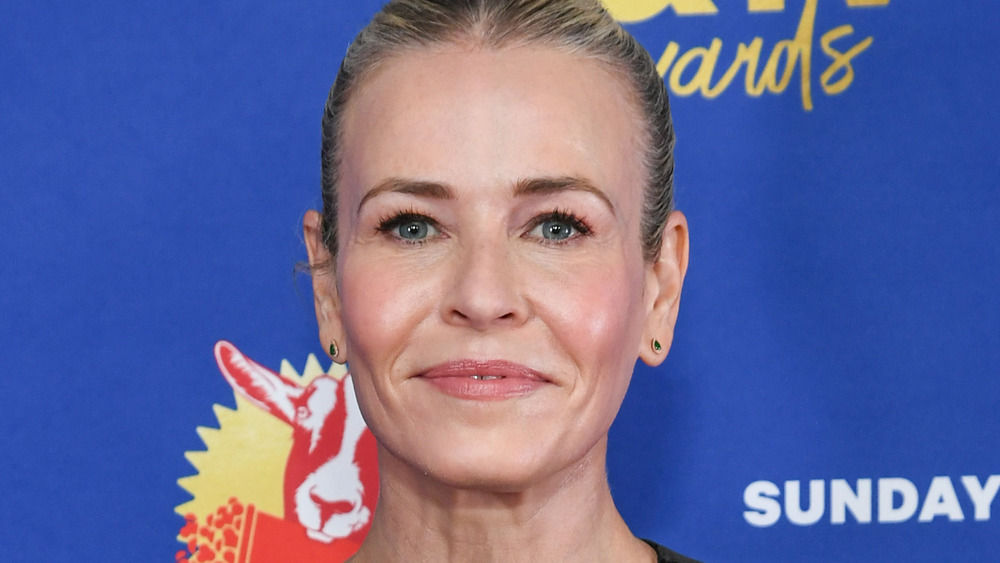 Kevin Mazur/2020 Mtv Movie & Tv Awards/Getty Images
Piers Morgan came under scrutiny after he boldly spoke out against Meghan Markle's interview with Oprah Winfrey. A number of revelations were made during Meghan and Prince Harry's first tell-all since stepping back from the royal family, via The New York Times, including the suicidal thoughts Meghan had while working as a senior royal.
Afterward, Morgan took to his platform on Good Morning Britain to share his skepticism of Meghan's claims. He ended up stepping down from his hosting position after storming off set following a heated debate over his comments about the Duchess of Sussex, via Variety. It was his co-host Alex Beresford who mustered up the courage to call Morgan out during a live taping of the show, via CNN. "I understand that you've got a personal relationship with Meghan Markle or had one and she cut you off. She's entitled to cut you off if she wants to. Has she said anything about you since she cut you off? I don't think she has, but yet you continue to trash her," Beresford quipped as Morgan walked off.
Following his departure, it was reported that Meghan had reached out to ITV to lodge a formal complaint against Morgan, per Daily Mail. The duchess reportedly expressed concern over the impact Morgan's words could have on people struggling with their mental health. 
A number of celebrities spoke out against Morgan's on-air outbursts, including Chelsea Handler. Here's what the comedian had to say.
Chelsea Handler relives her feud with Piers Morgan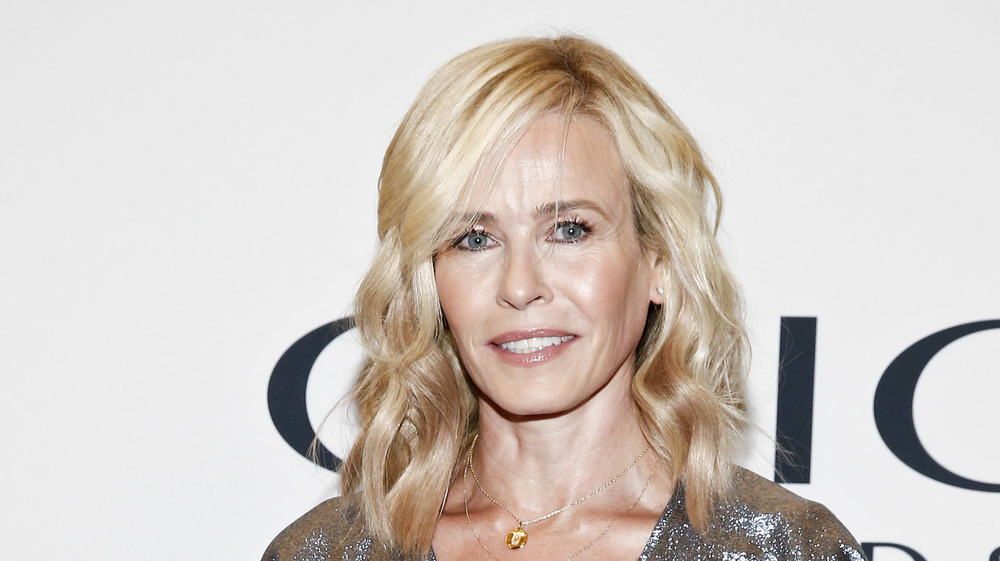 Brian Ach/Getty Images
Following Piers Morgan's exit from Good Morning Britain, comedian Chelsea Handler took to Instagram to address his onscreen behavior. "Some a**holes get better, some just stay the same," she captioned a video post from her own 2014 CNN interview with Morgan.
The clip showed Handler calling Morgan out for checking his phone during a commercial break on Piers Morgan Live. "I want viewers to know — I mean, they must know because they're probably following you on Twitter — I mean, you can't even pay attention for 60 seconds. You're a terrible interviewer," she told Morgan, via Yahoo. 
"Well, you just weren't keeping my attention. That's more an issue for you than me," he quipped back. "That's not my problem. This is your show," Handler shot back. "You have to pay attention to the guest that you invited on your show." Morgan continued to claim he would pay her more attention if she was "interesting enough. " But the standup comedian hit him where it hurt by reminding him that his CNN show had been canceled just the month before. "Maybe that's why your job is coming to an end," she replied.  
Later in the interview, Morgan asks Handler what she would do differently if she could relive one moment in her life. "It would be spending this hour differently," she fired back. Handler joins the long list of celebrities who have taken issue with Morgan's outspoken and often controversial remarks, via Independent.