Why JoJo Siwa Turned Down DaBaby's Request To Join Him At The Grammy's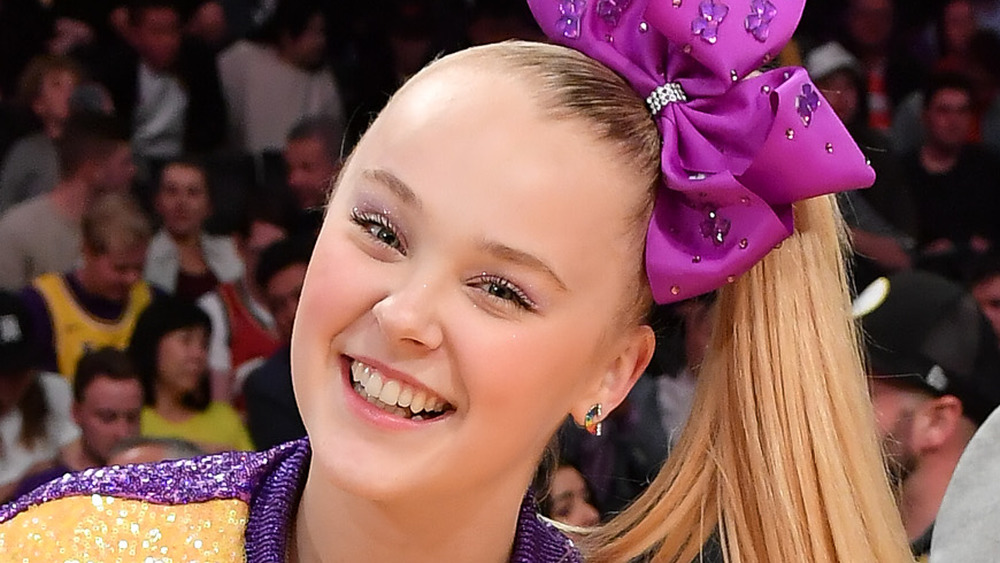 Allen Berezovsky/Getty Images
DaBaby and JoJo Siwa are not the two celebs that we immediately imagine having any ties to one another. However, the two became the center of a pretty interesting (and unlikely) "beef." In February 2021, DaBaby released his remix to SpotemGottem's popular Tik Tok hit, "Beatbox 2." The North Carolina native named the Nickelodeon star in the song, rapping the controversial lines: "N***a, you a b***h / JoJo Siwa, b***h / She let the wrong n***a get rich." Following the song's release, DaBaby received a lot of backlash from Twitter users for referencing a child star in his song. One critic tweeted at the time, "Why Dababy dragged Jojo Siwa tho ? I'm still confused."
DaBaby later cleared up the reference to Siwa directly, tweeting, "@itsjojosiwa my 3 year old princess is your number 1 fan. I bought her every product you have out. She think she you [laughing emoji]. Don't let em trick you into thinking id ever have a problem with you. My word play just went over their heads. All love on my end shawty, Keep shinning!" Although the matter has been resolved between the two artists, Siwa turned down DaBaby's invitation to join him at the Grammys. Keep scrolling to find out why.
JoJo Siwa couldn't join DaBaby at the Grammys due to another project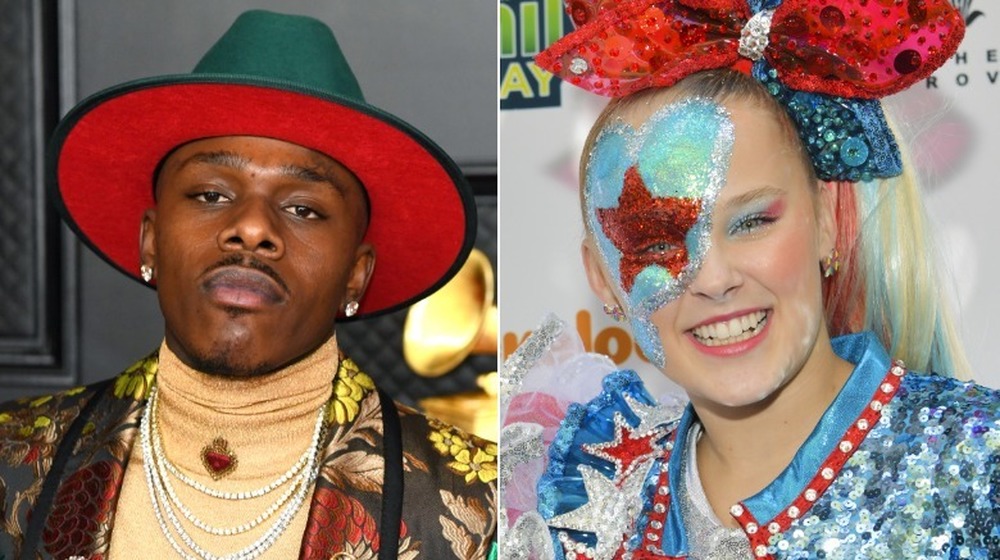 Kevin Mazur, Rodin Eckenroth/Getty Images
Don't fret — JoJo Siwa and DaBaby are not beefing! However, the two will not be seen at the 63rd Annual Grammy Awards together. Ahead of the award show, DaBaby revealed that he asked the former Dance Moms star to join him onstage. Unfortunately, Siwa turned down the offer. "I actually reached out to see if she wanted to perform with me at the Grammys," the rapper told Entertainment Tonight during the 2021 Grammys red carpet event. "But I heard she's somewhere working on a project of her own. I won't say too much. I don't want to put her business out there." The rapper further teased Siwa's unannounced project, adding, "She's somewhere filming something, though, but I definitely reached out."
Prior to the award show, DaBaby doubled down on his family's love for Siwa. "My baby loves [Siwa]," he told ET. "That's how I know who JoJo Siwa is, from buying all the stuff for my baby, so, you know, we are 1,000 percent JoJo Siwa fans. We love her." Hopefully one day we will get a collaboration between JoJo Siwa and DaBaby!