The Truth About Lisa Vanderpump And Lady Gaga's Friendship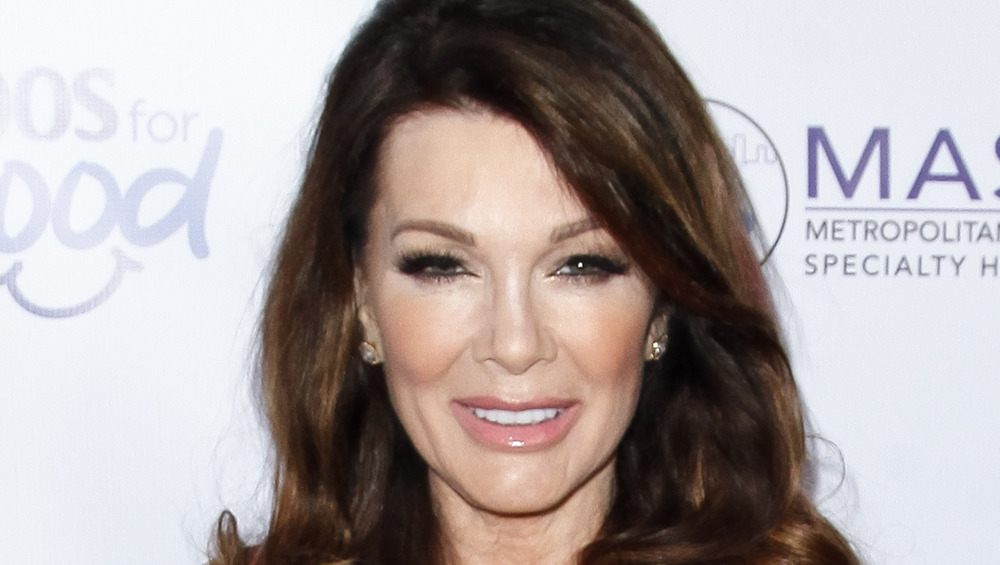 Tibrina Hobson/Getty Images
Lady Gaga was a fan of Vanderpump Rules
We can thank Bravo (and Twitter!) for this friendship. Back in November 2013, Lady Gaga live-tweeted her thoughts on Vanderpump Rules, coming to Lisa Vanderpump's defense. Lisa responded – how can you not to Gaga! - and thanked her for her kind words. "I could use some help over here #pumprules," Lisa teased before complimenting Lady Gaga's Saturday Night Live performance. "Also footnote #SNL was bloody amazing." 
Lady Gaga responded: "I waitressed since I was 15 in NY. They should be thanking their lucky stripes they have jobs in this economy & a nice boss!" 
And so a friendship was born! Gaga included RHOBH stars Lisa, Yolanda Foster, Kim Richards, Kyle Richards, and Carlton Gebbia for her 2014 music video "G.U.Y." Lisa shared with The Daily Dish that Gaga was "very Bravo-aware" and "in the center of pop culture," which of course RHOBH fell into in March 2014. 
By 2015, Gaga was dining at Lisa's PUMP restaurant, according to Harper's Bazaar. Gaga even spent St. Patrick's Day in 2019 with Lisa and her husband Ken Todd at PUMP per Us Weekly. And in 2021, when Gaga's dogs were stolen, Lisa — a notorious dog lover — tweeted out a shot of the two ladies (and Lisa's dog Giggy) in from the music video in support. Perhaps Gaga will even make a surprise appearance on Lisa's new show! Who wouldn't want to party with these two?