Who Is The Richest Cast Member On Bling Empire?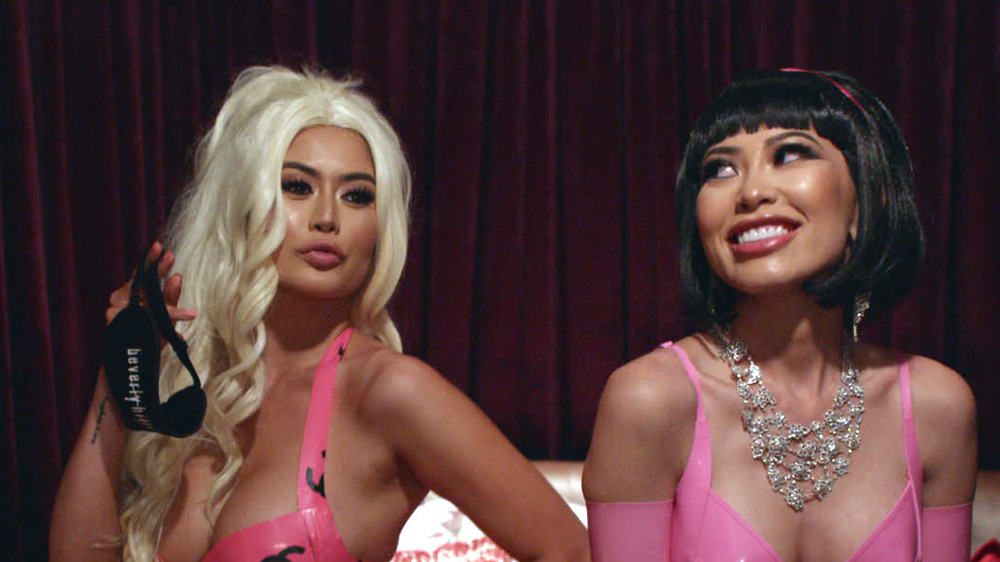 Netflix
Asking who the wealthiest cast member is on the reality series Bling Empire is a bit like asking how many pairs of sneakers Kane Lim owns, or how many times Kelly Mi Li will take back troublesome boyfriend Andrew, or how often Anna Shay goes to Paris in one year (hint: "more than she does to Silver Lake," as Christine Chiu says on the show). Yet, the mystery of who has the most money isn't as difficult to solve as you may think. 
During the diamond-dripping first season of Netflix's Bling Empire — which follows the real-life comings and goings (and shoppings) of the "wildly wealthy Asian and Asian American fun seekers" of Los Angeles, Calif., per Netflix's description — displays of wealth come in nearly every frame. Social-climbing Christine Chiu shuts down Rodeo Drive for a private party, DJ Kim Lee does roof photoshoots, and Anna Shay is well, Anna Shay. If the wild show, which premiered in January 2021, truly is a real-life Crazy Rich Asians, then it's not short on the "rich." Yet, one cast member stands tall. And by tall, we mean extremely rich.
Although Bling Empire is dripping in wealth, the cast members rarely discuss their financial assets in detail. But can you help but wonder? Well, the truth is they are all pretty wealthy (with one even tied to Chinese royalty). But it's quite revealing what the numbers actually say. Here is the Bling Empire cast member with the highest net worth.
The richest Bling Empire cast member is worth $600 million
So which Bling Empire cast member is richest? Everybody say, Anna Shay! Yup, the elusive older scene-stealer, as you may have guessed, is the richest of them all. As Kane Lim explains on the show, Anna is half Japanese and half Russian and "super, super wealthy." He goes on, "her money comes from weapons. Her father sells bombs, guns, defense technology. And it's worth like a few billion." The truth is, the heiress and her brother sold their father's business in 2003 for $1.2 billion, per Variety. According to Celebrity Net Worth, she is worth an estimated $600 million today.
The next-highest net worth is Cherie Chan and her fiance Jessey Lee. According to The Cinemaholic, Cherie is heiress to a vast denim empire and Jessey to a furniture empire. They are worth a combined $200 million. Put a ring on it, Jessey! Christine Chiu and her husband, Dr. Gabriel Chiu may talk a big talk, but they come in third place, per ScreenRant, at a combined $80 million. The least wealthy cast member on the show? Well, it's not "everyman" body-builder Kevin Kreider. He's worth $10 million; as much as DJ Kim Lee, per ScreenRant. Makes you think, huh?
In last place, per ScreenRant, is the trouble-stirring ex-ish boyfriend to Kelly Mi Li, Andrew Gray, who is worth $2 million. Kelly Mi Li herself has $5 million. Andrew is tied for lowest with Guy Tang. So there you have it!