The Real Meaning Behind 'Beautiful Mistakes' By Maroon 5 And Megan Thee Stallion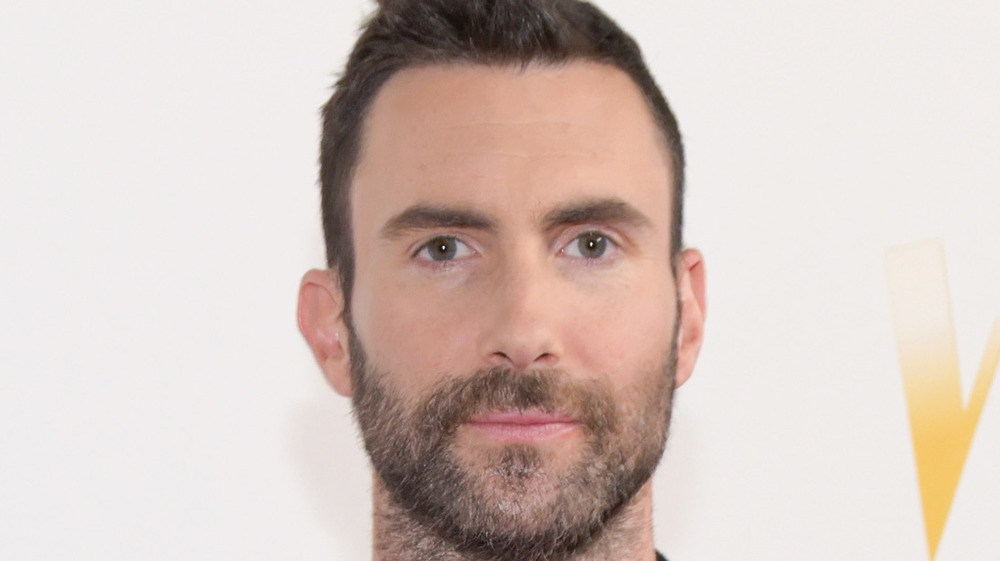 Tara Ziemba/Getty Images
If you don't listen to "Beautiful Mistakes" by Maroon 5 and Megan Thee Stallion, you'd be making a horrible mistake!
The duet between the Adam Levine-fronted pop group and Texas-born rap titan Megan Thee Stallion has finally arrived. The single dropped on March 3, 2021, with a tripped-out music video featuring both performers (and a flying car) following soon after. This one's definitely going on some spring playlists, and we're not opposed.
Maroon 5 are no strangers to making it a party of six, so to speak. The band collaborated with SZA on the single "What Lovers Do" in 2018, with Cardi B on "Girls Like You" that same year, and with Rihanna for 2007's "If I Never See Your Face Again." Yes, that long ago! Maroon 5 has been huge since their debut album Songs About Jane nearly 20 years ago, and they have largely stayed on the charts by keeping their hearts on their sleeves, and some incredible talented voices close by (case-in-point, the video for "Girls Like You" has 2-plus billion YouTube views to date). "We've been around forever, been criticized by everybody," Levine told The Independent. "But... after a certain point... you become less concerned about what people think and just do what you feel is right for the band."
Maroon 5 and Megan Thee Stallion's "Beautiful Mistakes" definitely feels right for fans. Here's the meaning behind the song. 
Adam Levine says Megan Thee Stallion brought the song 'to a whole new level'
So what is the meaning behind "Beautiful Mistakes" by Maroon 5 and Megan Thee Stallion? 
With a chorus that includes the lyrics, "Beautiful mistakes / I make inside my head... / I wouldn't take 'еm back, I'm in love with the past / And now we liе awake, makin' beautiful mistakes," one fan contributor on Genius believes that the song sees both Levine and Meghan Thee Stallion celebrating their long-term relationships, "discuss[ing] their love and their longing for their significant others." The contributor added: "They express the great lengths that they would go to satisfy them. Even though mistakes will be made in a relationship, they still add beautiful value to them." In other words, why dwell on the past when you can celebrate the present... with bae?
Still, Meghan Thee Stallion raps: "Doin' something different, got me lookin' stupid (Damn) / The only way I'm comin' back to you is if you're dreaming, lucid," so it's clear there's a breakup moment on the track. (Hopefully not in real life, though!)
"I'm absolutely obsessed with the song," Levine told Zane Lowe on Apple Music on March 3, 2021. "The way [Megan Thee Stallion] built her part ... couldn't have been a more epic ... climax for the song. I mean, it really is absolutely perfect. ... What she did was just miraculous, and it brought the song to a whole new level."