Donald Trump Jr. And Kimberly Guilfoyle's Ties To New York Just Got Smaller. Here's How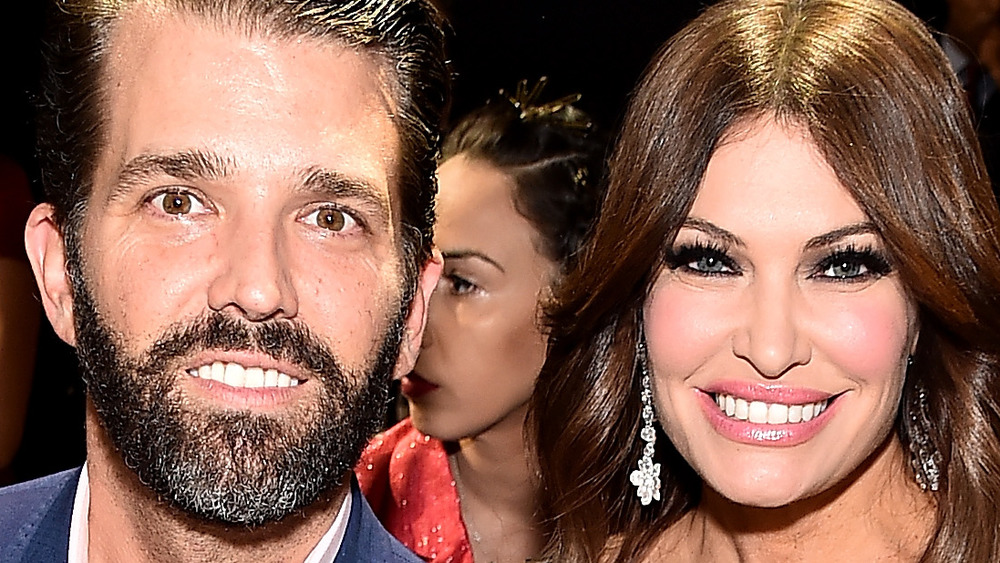 Theo Wargo/Getty Images
In the weeks and months following the end of Donald Trump's presidency in January 2021, much has been made about the trials and tribulations of the twice-impeached commander-in-chief's move to the Mar-a-Lago private golf club and resort near the Florida city of Palm Beach — namely, that residents in the area have made it known that they're not exactly happy that he's there. Despite the ongoing kerfuffle, it looks like it hasn't deterred other members of the Trump family from their purported plans to make the Sunshine State their new homestead — and a recent transaction made in March 2021 by none other than Trump's son, Donald Trump, Jr., and his girlfriend Kimberly Guilfoyle might solidify those plans.
According to the New York Post, which first broke the story, Trump Jr. and Guilfoyle sold their 9,200 square foot manse in Bridgehampton, NY in an $8.14 million off-market deal. The tabloid also reported has a "heated gunite pool and spa, waterfall, and direct waterfront access onto the 25-acre natural spring fed pond," per a source close to the couple. Vanity Fair also pointed out in their own coverage that the house was originally purchased for $4.4 million roughly two years prior to the sale, and that the sale itself doled out "more than $3 million pretax profit" for the GOP power couple. 
So with the swift selling of their Hamptons home, where will both Don Jr. and Guilfoyle go? And how will it play into the future of the Trump family as a whole? 
Donald Trump, Jr. and Kimberly Guilfoyle might be heading down south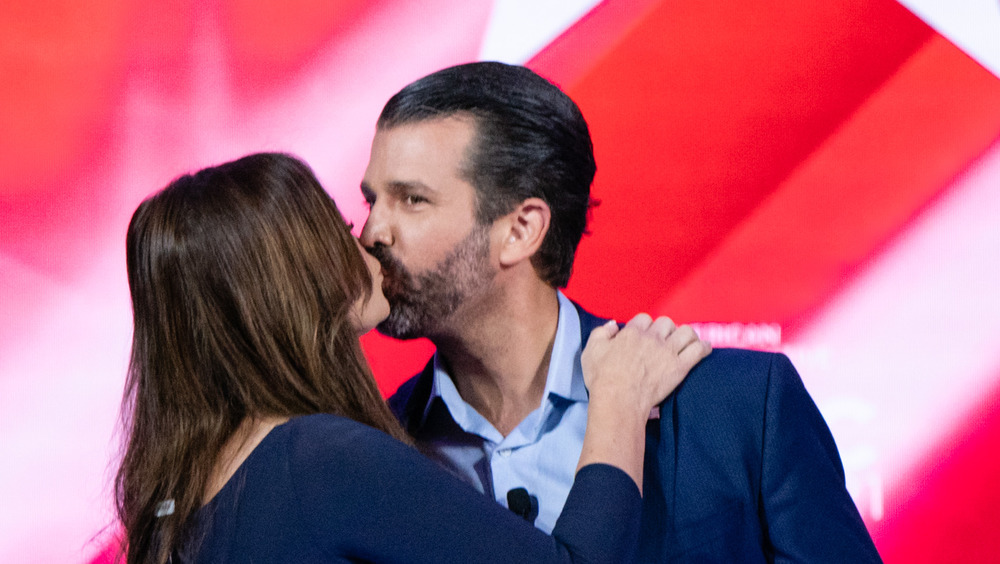 Bloomberg/Getty Images
With the March 2021 sale of their mansion in Bridgehampton, N.Y., the most likely prediction for where Donald Trump, Jr. and Kimberly Guilfoyle will abscond to, per Vanity Fair, is the state of Florida. More specifically, it's expected the couple will move close to where the patriarch of the Trump family, former President Donald Trump, resides: the Mar-a-Lago private resort near Palm Beach. To wit, it's not an outlandish assumption to make, considering that Ivanka Trump, the ex-president's eldest daughter, and her husband Jared Kushner have also migrated to a rental in the Miami area, and that her younger sister Tiffany has purportedly been looking at residences in the same city, per The Miami Herald. 
As many media outlets have noted, a possible move to Florida might play into what could become a multigenerational Trump political dynasty. While Ivanka Trump has more or less retreated from the realm of politics, it looks like Don Jr. has gained popularity and momentum amongst conservative voters, making him the most likely to run for office — or at least campaign for Republican candidates as a major backer — as early as the 2022 midterm elections.