The Real Reason Tyler Cameron's Sweatshirt Is Turning Heads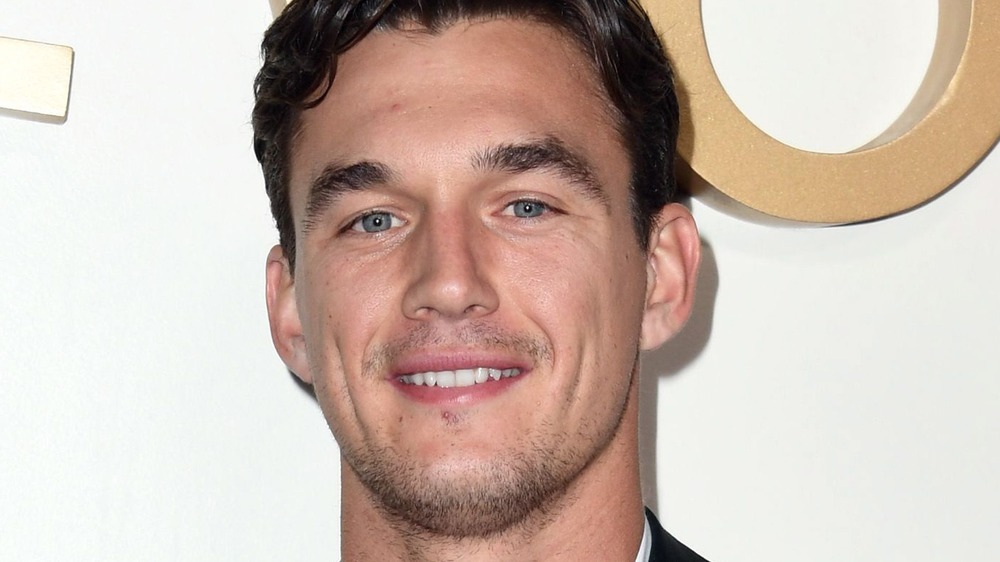 Jon Kopaloff/Getty Images
Tyler Cameron allegedly used a BuzzFeed editor's tweet for a sweatshirt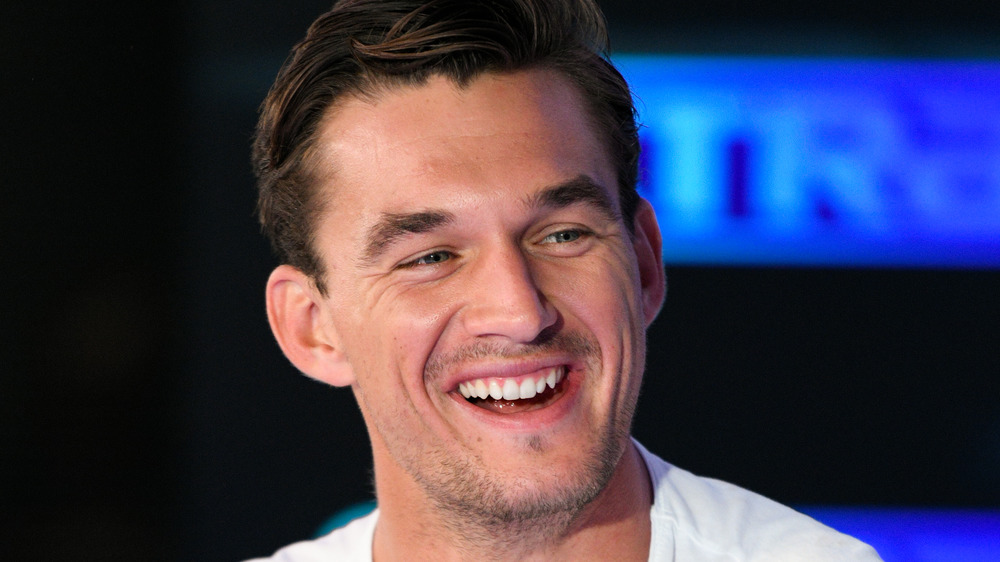 Noel Vasquez/Getty Images
Tyler Cameron sure knows how to rock a hoodie. The New York resident sported a new white sweatshirt with a tweet from BuzzFeed editor Sarah Wainschel printed on it. 
In January 2021, Wainschel tweeted a collage of photos featuring Matt James and Tyler's friendship with the caption "Matt: 'I've never been in love.' Oh really...then explain THIS! #TheBachelor." In March 2021, Tyler modeled his new merchandise for sale on Instagram, including a sweatshirt featuring Wainschel's tweet with an added hashtag, #Myler. 
Wainschel took to Twitter to call out the You Deserve Better author's latest product. "Hey Tyler, wanna send me a free sweatshirt???" Wainschel wrote, retweeting her original post as proof. "Wait there are mugs too, SEND ME A MUG!" The hoodie is being sold for $45 on Tyler's FanJoy website. 
Viewers were quick to side with Wainschel. "She made this, she deserves it!" a user commented. Redditors agreed: "Seems like [Wainschel] is a good sport but not surprising he couldn't come up with anything original," a fan wrote. Others thought it was a totally irrelevant issue, because as one Redditor stated, "who in God's name would wear this?"