29% Of People Agree That This Is Kathryn Hahn's Best Movie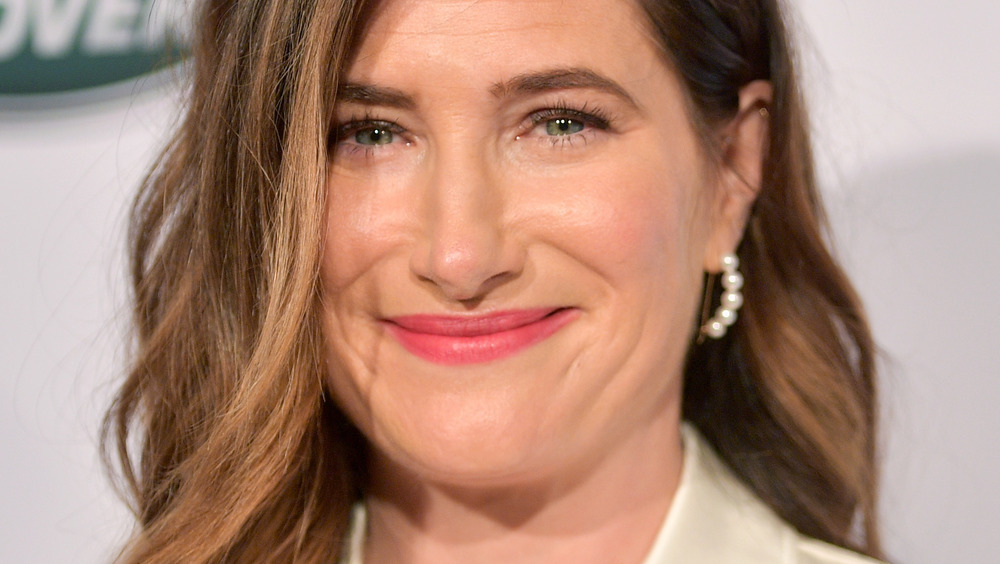 Matt Winkelmeyer/Getty Images
Kathryn Hahn is one of Hollywood's most loveable stars who frequently flies under the radar. Hahn is generally not cast as a leading lady; instead, she plays the "friend" role or supporting role, but that doesn't make her any less talented. The actor has enjoyed a great career in film.
According to IMDb, Hahn broke into acting in 1997, starring in the movie Flushed. In 2003, she played a small role in How To Lose A Guy in 10 Days, which starred Matthew McConaughey and Kate Hudson. Some of Hahn's other notable parts include Anchorman: The Legend of Ron Burgundy, The Holiday, This is Where I Leave you, The Secret Life of Walter Mitty, and Afternoon Delight. Hahn also has a few television credits to her name, including playing the role of Agatha Harkness in the recent Marvel hit WandaVision. 
In addition to starring in front of the screen, Hahn also has also served as a producer, writer, and even set decorator. In a fan poll, we asked people to select their favorite Kathryn Hahn role. The choices included Step Brothers, How To Lose a Guy in 10 Days, We're the Millers, Bad Moms, and an "other" category. An impressive 24,000 weighed with answers. While we most certainly think that Hahn deserved a standing ovation in each of these performances, there can only be one winner. Keep scrolling to find out which role you liked the actor best in.
And the winner is ...
Coming it at Kathryn Hahn's No. 1 role is Step Brothers, which garnered 29 percent of fan votes. Hahn played the role of Alice Huff, who was married to Derek Huff (played by Adam Scott), making her the sister-in-law of Brennan Huff (played by Will Ferrell). Alice was unhappy in her marriage, and she had somewhat of a fling with Dale Doback (played by John C. Reilly) as all hilarity ensued. Remember the scene where she took a whiz in the urinal.... Yep, Hahn was perfection. 
Luckily for fans, there could be a glimmer of hope that a sequel may happen, as she told Cinema Blend that she'd be on board in 2018. "There's zero plot really in that movie anyway, you could do anything and call it a sequel," she shared. "Anything [at all] and just have that group of people ... [and] I would do it in a heartbeat." It's safe to say that if another installment came out, people would flock to watch it.
The honorable mentions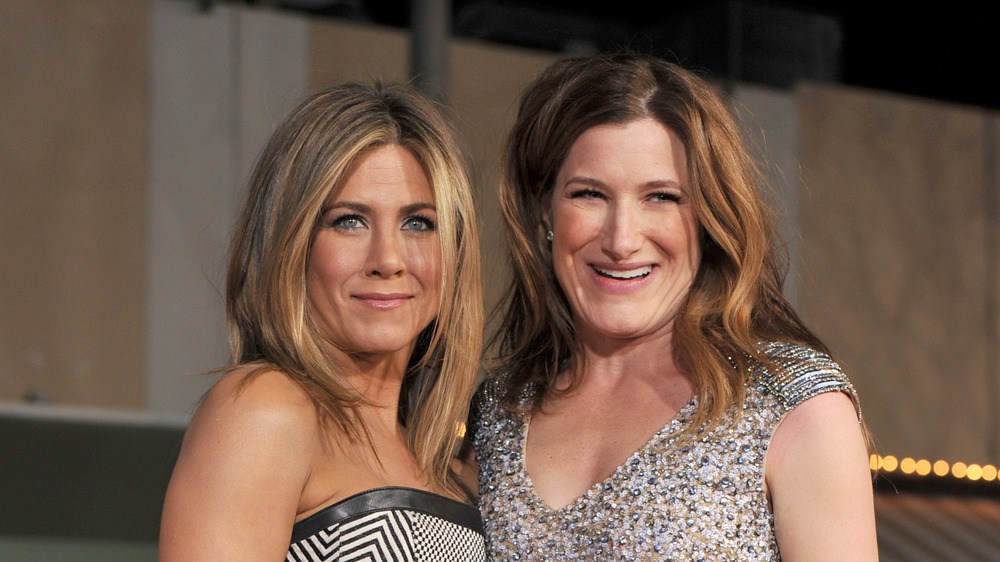 Kevin Winter/Getty Images
Step Brothers may have led the pack, but a few other Kathryn Hahn films weren't far behind. At No. 2, with 25 percent of the vote, was one of Hahn's more recent hits, the 2016 film Bad Moms where she played the part of one of the naughty mamas, starring alongside an all-star cast that included Mila Kunis, Kristen Bell, Christina Applegate, and Jada Pinkett Smith. The film did so well that it earned a sequel a few years later in Bad Moms Christmas.
Rounding out the top three was How to Lose a Guy in 10 Days, which garnered 23 percent. In the film, Kathryn Hahn starred as Michelle, who worked with Andie Anderson (played by Kate Hudson) at Composure magazine. Once again, the actor nailed her "friend" role. We're the Millers came in at No. 4 with 19 percent of the pie. The actor starred opposite Jennifer Aniston, Jason Sudeikis, and Nick Offerman in what had to be the most hilarious group of campers ever. And who can forget her accent? The "other" roles category, meanwhile, came in dead last, earning the remaining 4 percent of the vote.
A special thanks to everyone who played along!