This Is Jimmy Fallon's Favorite Member Of BTS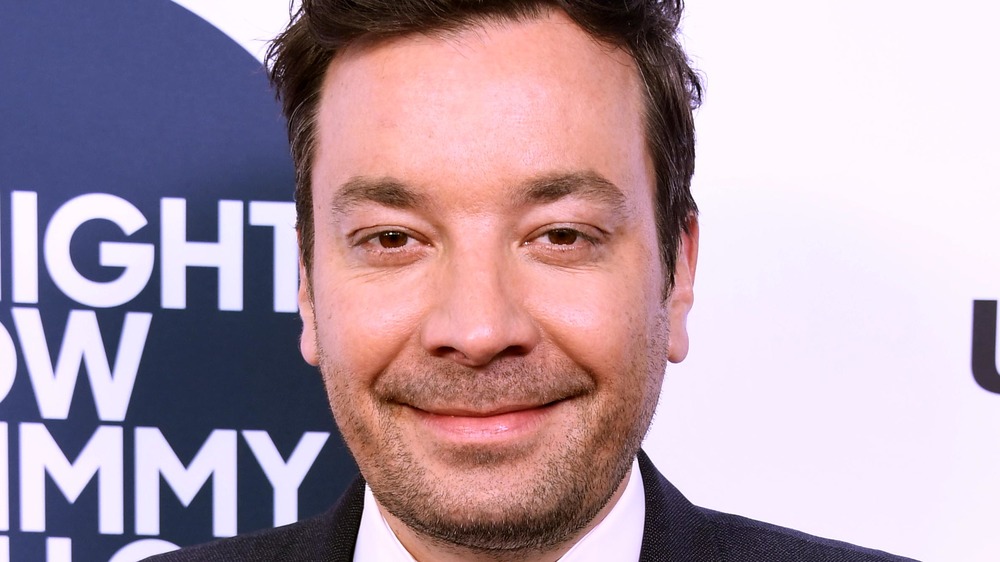 Frazer Harrison/Getty Images
Talk show host Jimmy Fallon is among the millions of BTS fans. The Tonight Show host has not only had the K-pop group on his show several times, but he has also presented them with an award and rallied for them to go to the Grammys. According to CheatSheet, BTS first appeared on The Tonight Show Starring Jimmy Fallon in 2018, when they took part in the Fortnite Dance Challenge and even taught him the dance for their song "Idol."
In late September 2020, the SNL alum took his love for BTS a step further and hosted a "BTS Week" on his show, where the group performed each night and were interviewed on that Wednesday. "We love having BTS on the show. These guys are incredible, and you just know they're going to go above and beyond to make their performance unforgettable," Fallon said in a statement, via Variety, during their week-long residency.
The Fever Pitch star also presented them with the award for Album of the Year at 2019 MAMA with an enthusiastic video message congratulating them on their win, saying in part, "I'm so happy that I got to give you guys the award." He also tweeted, "Congrats @BTS_twt on the #2019MAMA Album of the Year -Chimmy." It's clear Fallon is a BTS super fan but does he have a favorite member of the band? He definitely has more than hinted that he just might!
Jimin is Jimmy Fallon's secret favorite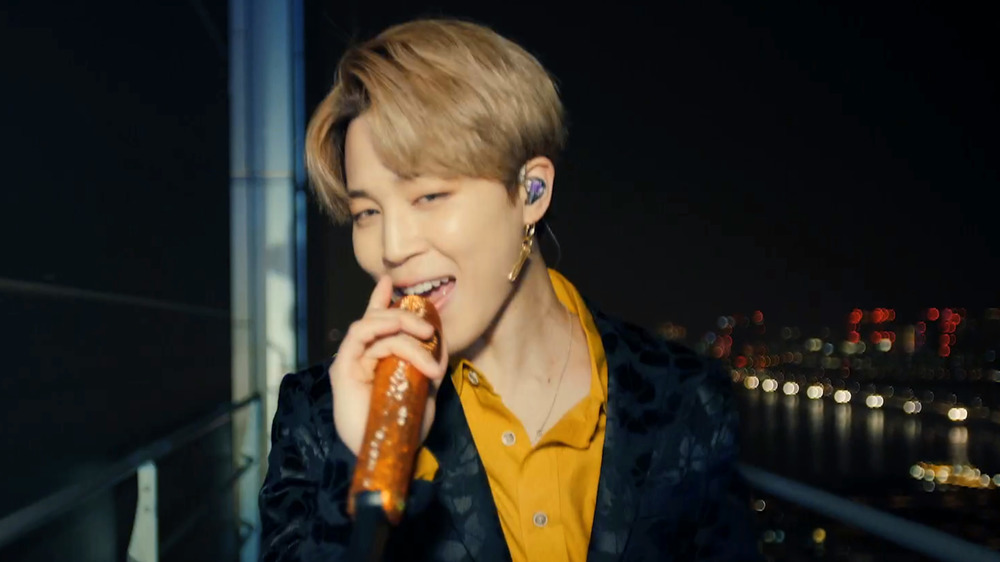 Theo Wargo/Getty Images
The Tonight Show host Jimmy Fallon is a huge BTS fan, so much so that he has a favorite member! The comedian not so subtly first brought it to fans' attention when the K-pop group appeared on his show in 2018. Fallon wore a Chimmy headband, which is the character that Jimin designed for their BT21 collection with LINE Friends' Creators. Jimin's character is the puppy Chimmy because as he explained, via Metro, "we love to hang out, and we're active."
When Jimin noticed Fallon wearing the headband, the two immediately hugged it out. Fallon repeatedly said "I'm not picking favorites," while hilariously pointing to Jimin and back to himself. He also noted that the two "have the same name basically" and referred to Jimin as "my man" when he introduced himself, before hugging him again.
It was also during that appearance that BTS discussed their dream of going to the Grammys. Fallon urged fans to make that happen by getting the hashtag #BTSGrammy started. That dream came true in 2019 when the band became the first Korean group to present at the award show. In 2021, BTS even got to perform. While they sadly didn't take home an award, the group still sees it as a success. BTS member RM explained on V Live after the show, "We were nominated for the first time and did our first solo performance." 
Grammy or no Grammy, it's clear that Jimin and the whole group have a fan in Jimmy Fallon.