MyPillow Guy Mike Lindell's Latest Venture Is Turning Heads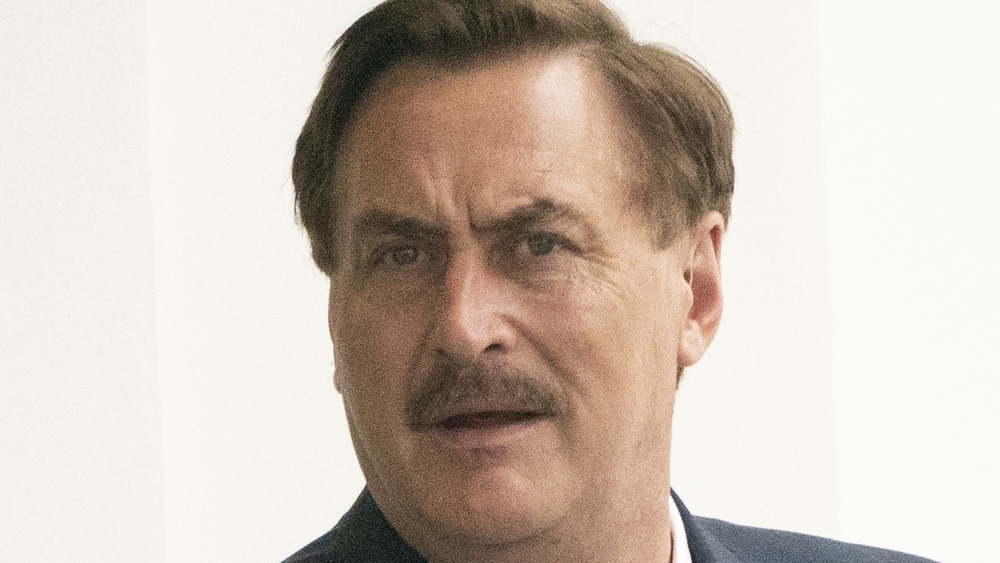 Bloomberg/Getty Images
Mike Lindell, the CEO of sleeping product MyPillow, hit a rough patch with regards to the venture that made him famous. Per Lindell's own claims, according to Insider, the plummeting sales and severed business associations of his product are due to his outspoken support and dissemination of ex-President Donald Trump's baseless claims of voter fraud in the November 2020 election. But like a phoenix, Lindell has arisen anew by way of a foray into another industry: social media.
Much like the former president he admires, Lindell also found himself permanently banned from Twitter in January 2021; his company's official account was banned as well. Lindell was given the boot for repeatedly violating Twitter's terms of use, per a Twitter spokesperson, first by spreading misinformation about the November 2020 election, and then for going against the site's ban evasion policy by authoring tweets through the MyPillow account. But now, as Business Insider noted in March 2021, it seems the experience has prompted Lindell to find another way back into the realm of social media. Now, he's created and launched a platform all his own — one that he (seemingly) can never be punted from. 
So what's the story behind the MyPillow Guy's new startup? Read on after the jump to find out. 
MyPillow CEO Mike Lindell's new social media platform is called 'Frank'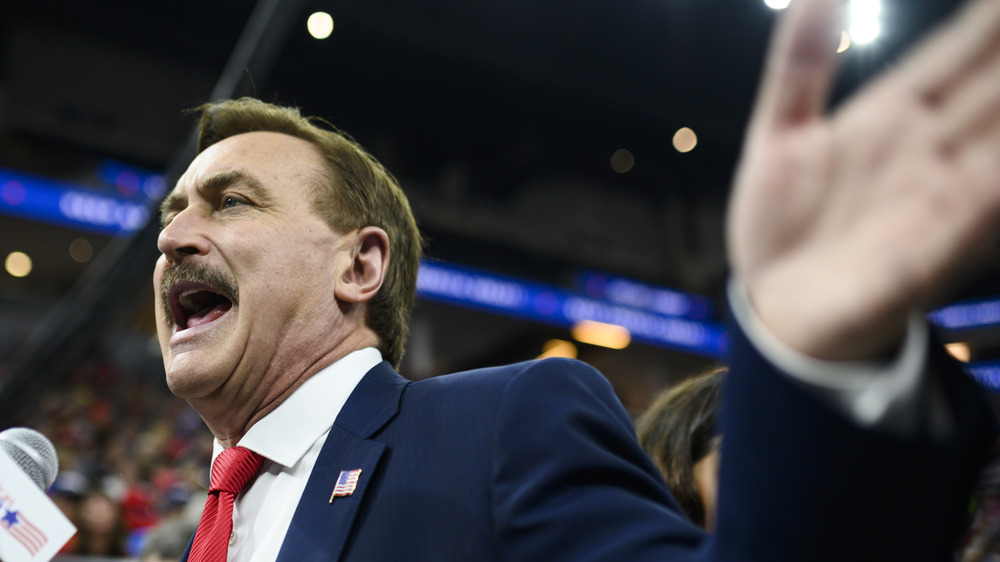 Stephen Maturen/Getty Images
Per Insider, MyPillow founder Mike Lindell seemingly followed through with a much-promised soft launch of a new social media platform called "Frank," which claims to be "the voice of free speech." As Insider observed, the site debuted as a static webpage, with an expected full unveiling to take place within 10 to 14 days, per The Eric Metaxas Radio Show.
Per the media outlet, the current accessible page for Lindell's new enterprise, Frank — which Lindell had previously told Insider would debut under the name "Vocl" — was born from what Lindell categorized as being "the victim of the 'cancel culture'" due to "his views on matters that the liberal media and big tech deemed to be politically incorrect." (The excerpt from the site's mission statement, while possibly a reference to his permanent ban on Twitter, did not detail the story behind his social media oust, nor did it mention Twitter by name.)
While the Frank homepage (which is seemingly geared towards a conservative user base) is launching at the heels of Donald Trump's White House exit, Lindell has claimed that Frank has been in the works for at least four years, per Business Insider. Whether or not this is the case, the site, which Lindell described as a mix between YouTube and Twitter, might have a big competitor in the near future if Trump, ends up going through with his reported plans of kickstarting his own social media platform.