Donald Trump Gives More Insight Into His Plans For 2024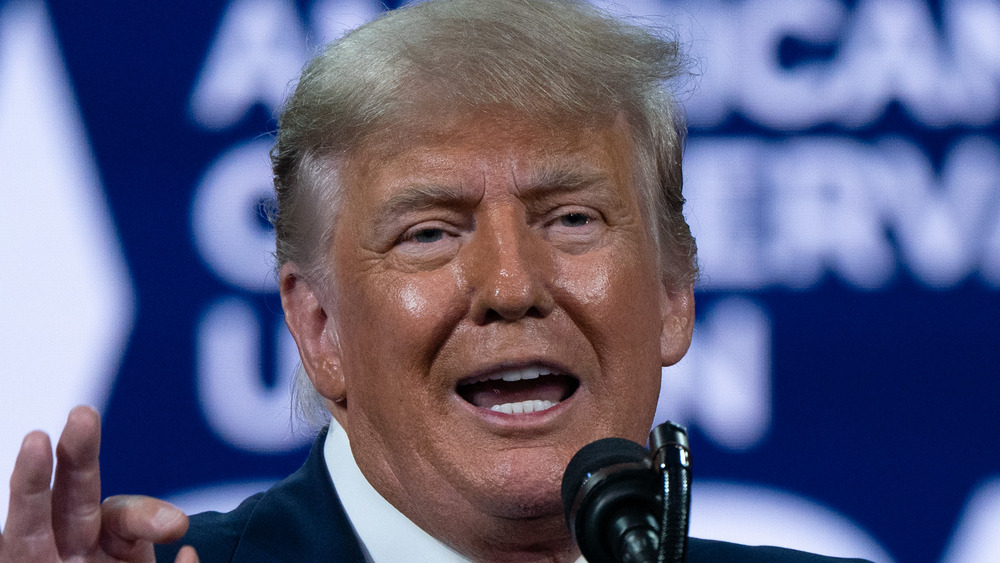 Bloomberg/Getty Images
Though former President Donald Trump only stepped down from his White House role in January 2021, the one-time real estate magnate has made much of staying the course within politics, with his eye on remaining relevant within the public consciousness. While Trump has seemingly made hints about forging a familial political dynasty through his son Donald Trump, Jr. as the most possible contender, as well as backing Republican candidates who have remained loyal to him for the upcoming 2022 midterm elections, he has more or less remained mum on his own future aspirations for political office. That is, until now.
As the Daily Mail reported on March 31, 2021, Trump gave a rare one-on-one interview with Lara Trump, his daughter-in-law who might also have some political aspirations of her own, for her Fox News show The Right View. The 18-minute segment, which was posted on Facebook before the social media platform removed it from their site, per Fox News, in accordance with their permanent ban against Donald Trump and possible misinformation he might disseminate, featured Trump talking about the usual subjects. Ranging from his opinion of current President Joe Biden to monologues on "cancel culture" and conservatism, the former commander-in-chief managed to slide in a nugget much of his voter base has been focused on: namely, if Trump will himself run again for his prior office. So what does Trump have planned? Read on after the jump to find out. 
Donald Trump hinted there's 'hope' for a 2024 run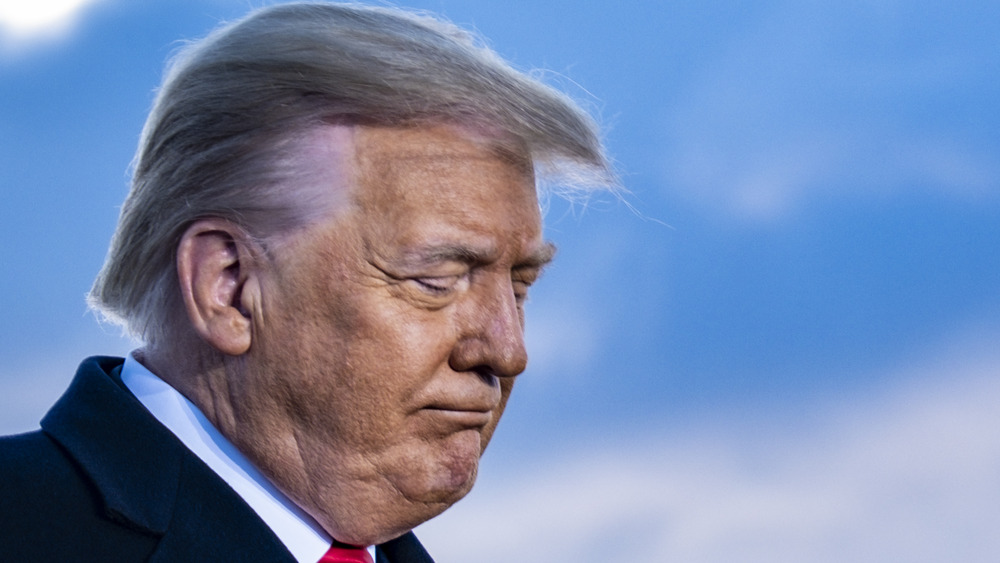 Pool/Getty Images
In the March 2021 one-on-one interview Lara Trump conducted with her father-in-law for The Right View, Donald Trump teased his supporters and MAGA die-hards with the possibility of running in 2024, presumably against current President Joe Biden. After Lara questioned the ex-president about the chances of a 2024 campaign, Donald didn't exactly offer a direct response, but alluded to the "hope" that he would indeed enter the race as a candidate. "You do have hope, that I can tell you," Donald told Lara before seemingly referring to both himself and his conservative voter base (via the Daily Mail). "We love our country, this country, we all owe a lot to our country, but now we have to help our country." 
Though Trump did not clarify as to what "help" specifically entailed, many could presume he meant backing the GOP in general, especially within the context of the rest of his conversation with his daughter-in-law. Aside from speaking pointedly about Biden's recent and widely reported-on trip while boarding Air Force One, Trump spent his time rallying against Democrats and the "woke left," as well as railing against mainstream media news networks like CNN.
Notably, Trump did not mention his former running mate and ex-Vice President Mike Pence during the interview. As the Associated Press noted earlier in March, Trump seems to have distanced himself from the former Indiana governor and did not name him as a projected future leader of the GOP.