The Strange Gift Luke Bryan Gave To Katy Perry's Daughter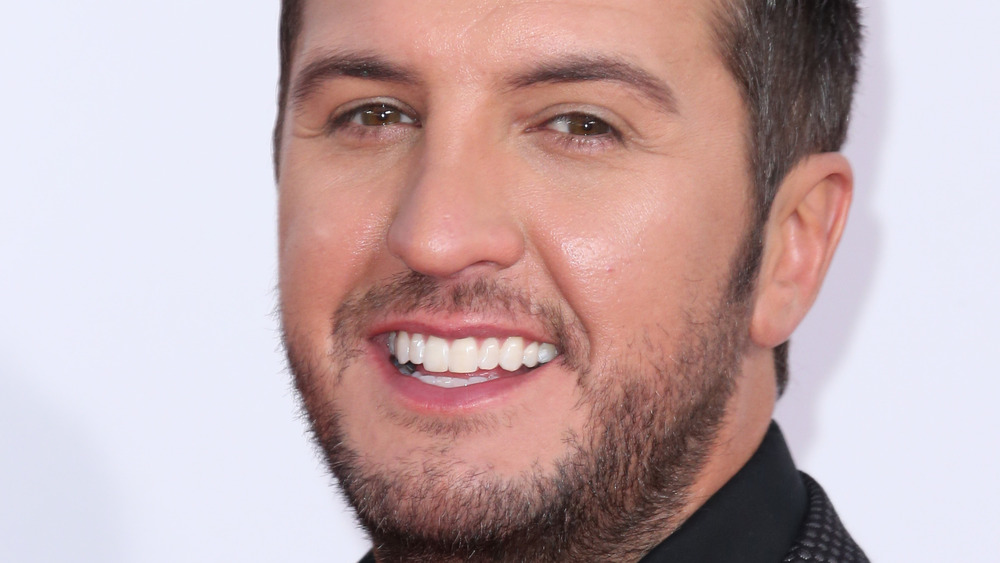 Shutterstock
Katy Perry loves being a mom. In fact, she told Jimmy Kimmel in February 2021 that it is "the best decision" she made in her "entire life."
Plus, she has a supportive group of people around her, which undoubtedly makes first time motherhood even more enjoyable. Perry told Kimmel her fiancé Orlando Bloom — who has a son from his previous marriage to Miranda Kerr — has been "incredible" to raise a baby with. "He's been amazing, incredible, and we're so in love and we're so grateful," she gushed. The couple welcomed their first child together, Daisy Dove, in August 2020.
If her eagerness is not a testament to how much she loves being a mom, fellow American Idol judge Luke Bryan is not shy about shining a light on the "Daisies" singer's enthusiasm. "It's just really amazing being there with Katy and watching her [be a mom]," the country crooner told People in February 2021. "Sometimes in the breaks, she'll FaceTime Orlando and little Daisy Dove. And so, I'll get to say, 'Hey.' But just watching Katy embrace being a mother is a very beautiful thing to watch. I never had a doubt she would be a tremendous mother," he said.
It's clear Bryan has a lot of love for Perry and her family, so it's no surprise that he gifted Daisy a present when she was born. However, the present is a bit unusual for a newborn. Keep scrolling to find out the strange gift Luke Bryan gave to Katy Perry's daughter.
Daisy Dove may never use her gift from Luke Bryan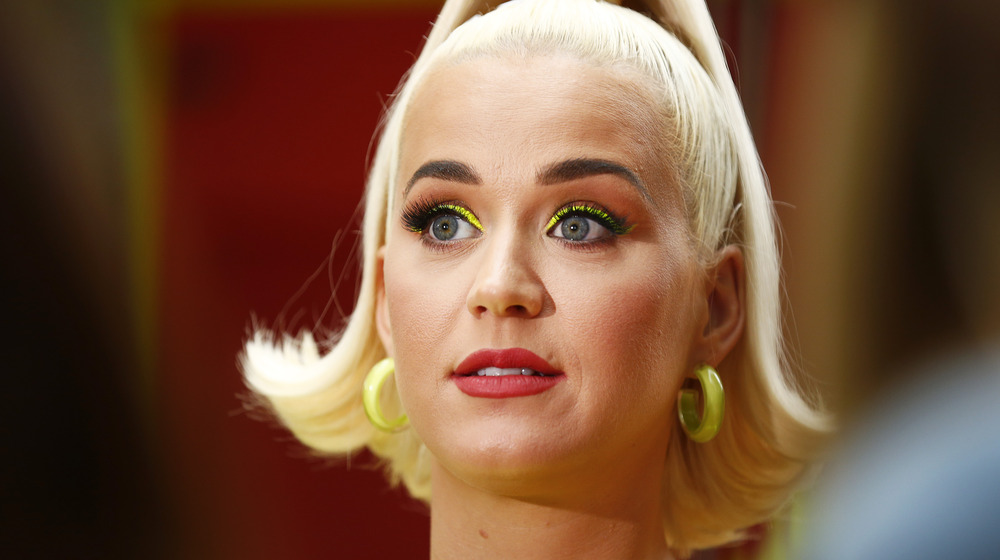 Daniel Pockett/Getty Images
During his April 7, 2021 appearance on Jimmy Kimmel Live!, Luke Bryan was confronted by Kimmel about a strange gift that he gave Katy Perry's daughter when she was born. When Kimmel mentioned that Perry revealed that Bryan gave Daisy Dove a BB gun the last time she was on the show, Bryan immediately smiled and said the present was specifically "a daisy BB gun."
"It just seemed to be the right gift," he joked. He later added that he doesn't think the BB gun will ever "see the light of day." Only time will tell.
Perry had previously taken to social media to thank some of her other famous friends — like Lionel Richie and Beyoncé — for their baby presents, per Hello! magazine. Fans were also excited to see the gift Taylor Swift sent Daisy Dove: a hand-embroidered pink silk blanket. The handwritten note that came with the gift read, "Katy and Orlando, When I was a baby, my most [loved] possession was a tiny silk [blanket]." Perry shared a photo of the gift and note on Instagram and gushed over it in the caption. "Miss [Daisy Dove] adores her hand embroidered blankie from miss @taylorswift," the new mom wrote. "Hope it's one she drags around for years till it becomes an unrecognizable shred that she keeps in her pocket as a teenager."