The Wardrobe Malfunction Sarah Jessica Parker Wants You To Forget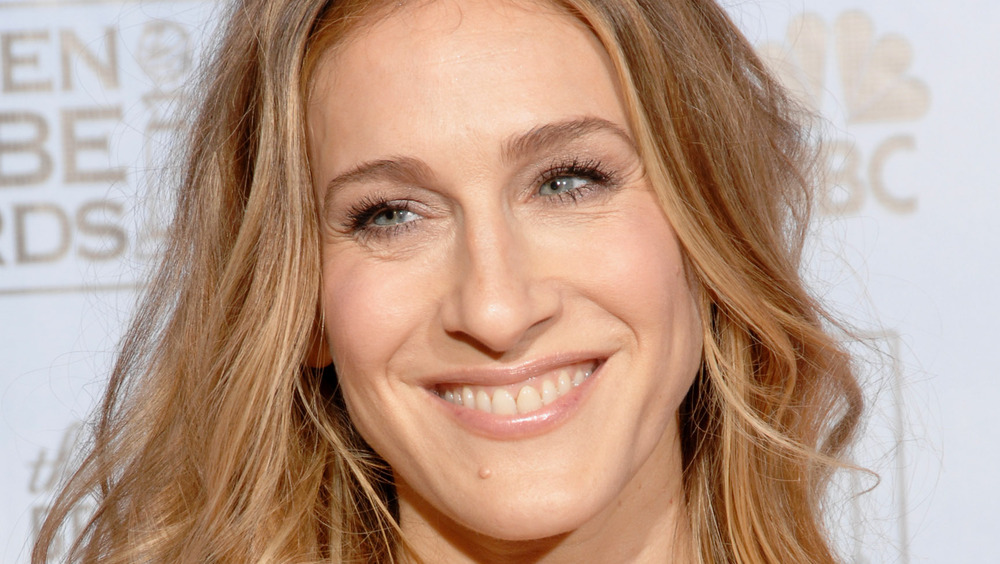 Shutterstock
Sarah Jessica Parker is forever Carrie Bradshaw in our hearts, and her Sex and the City career seems to be never-ending thanks to a reboot of the iconic HBO series. The Sex and the City revival — which is called And Just Like That... — has made major waves since Kim Cattrall, a key member of the foursome, will not be returning.
Not only that, Chris Noth reportedly won't be returning either to take on the iconic role of Mr. Big. Despite these no-shows, the revival will go on and there's good reason, especially when you look at how huge Parker's net worth is.
Acting isn't the only stream of income for Parker. Fans of Carrie will remember how much the iconic character loved her shoes and it seems like Parker does too because she runs her own shoe stores, aptly called SJP, with two shops in New York City, where she's frequently spotted helping customers. It's no mistake that Parker's got her own shoe brand because the actor is a style icon no matter what she's wearing.
But even icons can have wardrobe malfunctions. Here's what happened to Parker once.
Sarah Jessica Parker survives some dress tears
Sarah Jessica Parker appeared on Watch What Happens Live with Andy Cohen in October 2016. She wore a dark green velvet dress with a lace collar by Alberta Ferretti, according to Us Weekly, as well as a stunning pair of shoes from her own brand, SJP.
Unfortunately, her dress ripped both in the arm and the shoulder while she was on the show. Cohen noticed and said, "I love your dress but what's happening with it?" "Well, I ripped it," Parker responded, showing the tears. "I love the dress. I borrowed it," she added and was quick to explain: "This in no way reflects on the House of Ferretti." However, Parker wasn't deterred by the wardrobe malfunction. "I kind of dig this. It does something to this dress," she said of the rips.
She clearly can override any fashion hiccups. Even Vogue, the gatekeeper of fashion, gives Parker credit for knowing how to dress up a pair of sweatpants. You think a few rips are going to stop her? Think again!