Britney Spears Reveals How She Really Feels About People Being Concerned For Her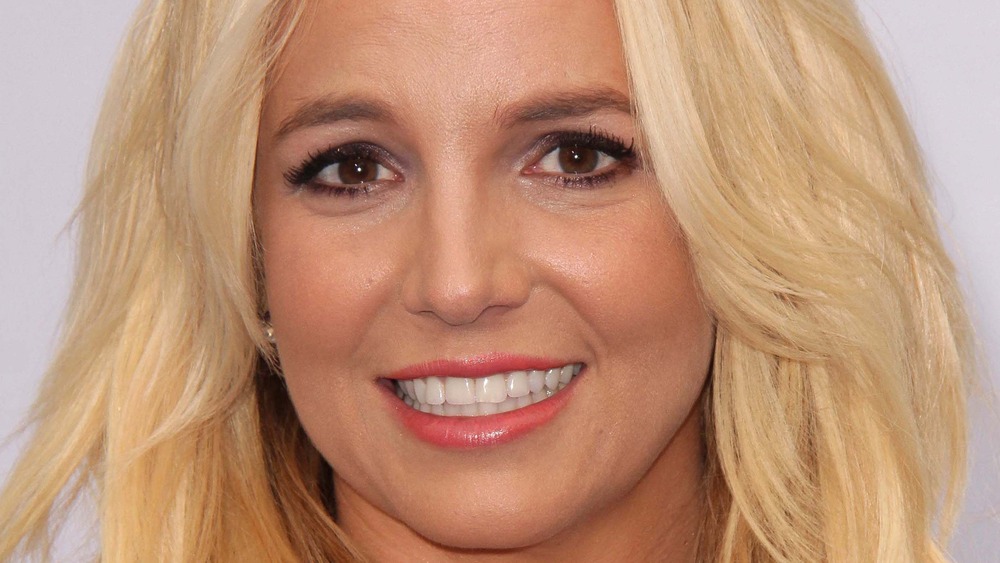 Shutterstock
Britney Spears fans haven't exactly been shy when it comes to voicing their concern for the popstar. They've flooded social media with theories about the star amid her somewhat bizarre social media uploads, and have also made their feelings known with protests outside her court hearings as part of the #FreeBritney movement (via Billboard). 
Concern for the "Womanizer" hitmaker only intensified further in February 2021 when the candid documentary Framing Britney Spears dropped, which shined a light on her conservatorship arrangement involving her father, Jamie Spears. As the movement became more high profile, so did its supporters. Per BuzzFeed, a number of celebrities have voiced their support, including Sarah Jessica Parker, Cher, and Paris Hilton.
Spears herself has also addressed the documentary on social media. In a March 2021 post on Instagram, she shared her struggles and revealed she hadn't watched Framing Britney Spears, but claimed, "from what I did see of it I was embarrassed by the light they put me in ... I cried for two weeks and well .... I still cry sometimes !!!!" The star's post came after some fans floated theories suggesting Spears isn't in control of her own social media accounts, which her social media manager, Cassie Petrey, denied on her own Instagram in February 2021.
Amid all the ongoing speculation, Spears spoke out again on Instagram in April 2021 and revealed how she really feels about all those "concerned" for her.
Britney Spears is 'flattered'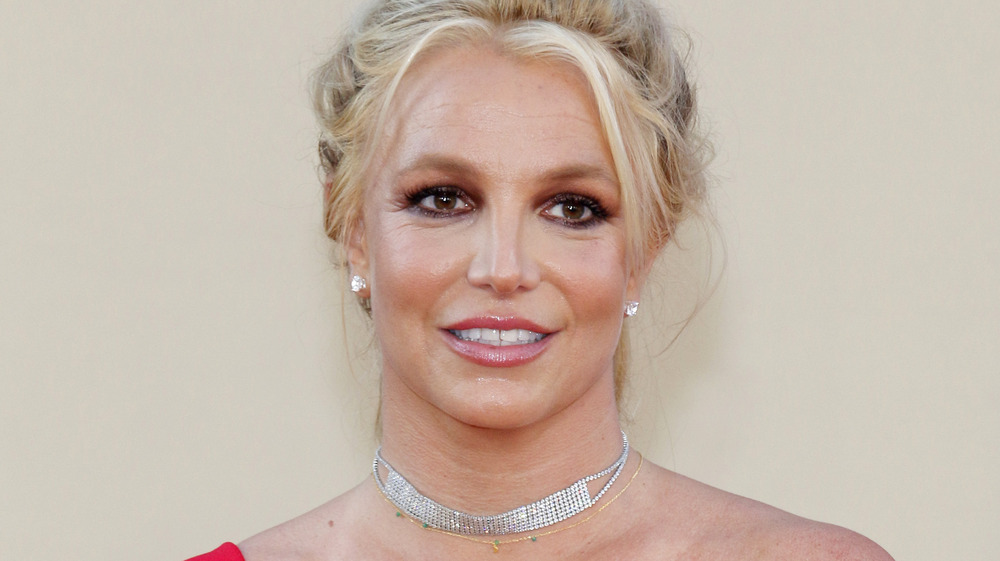 Shutterstock
Britney Spears took to Instagram on April 12, 2021, to share a minute and a half long video that was taken in 2020 and showed her posing outside. She revealed in the caption that it was part of her infamous "Just a Touch of Rose" uploads, which has seen her post various snaps and videos taken at the same time, sometimes months apart. Spears told her followers she had more than 10 minutes of footage she wanted to share and told all those who have voiced their concern for her that she was "flattered."
"Happy to share especially with a world that is empathetic and concerned with my life ... what can I say I'm FLATTERED !!!" she wrote in the caption alongside a blonde haired sassy emoji. "Here's to another beautiful summer of popsicles and sunbathing !!!" she continued, alongside two winking emoji with their tongues out and sun symbols.
But despite Spears' flattery, fans continued to share messages of worry in the comments section. "Britney what is the truth?!" one person asked with a rose emoji, while another speculated, "Am I the only one who doesn't get what a touch or rose is? and what about the red project? You just keep me guessing." Others were quick to heap praise on the star. "Love you so much!!! Thank you for the acknowledgement because we CARE ABOUT YOU!!!!! We alllll love you!" read another comment.
Whatever is really going on with Spears, we're wishing her the best.