Prince Harry May Be Banned From This Historic Funeral Tradition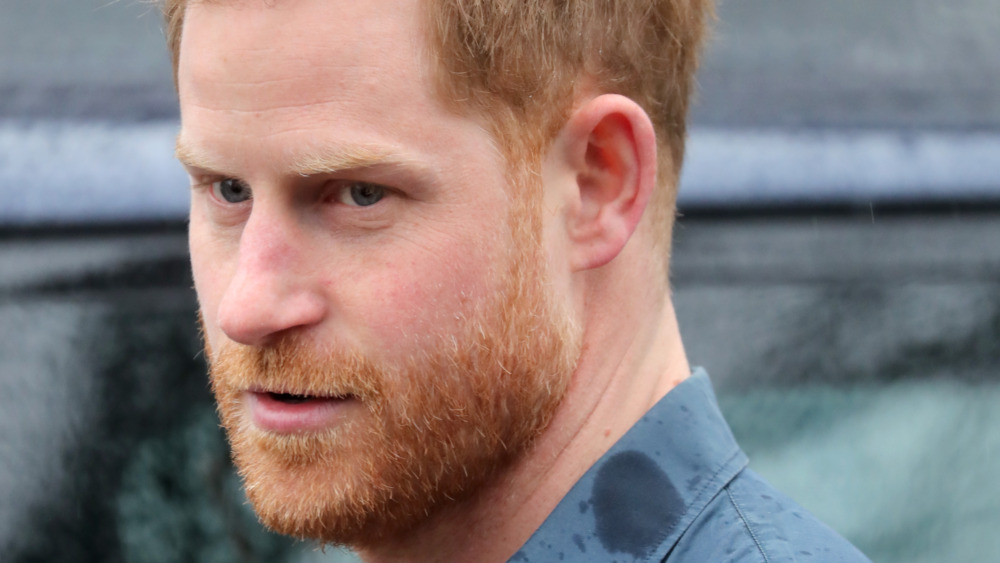 Chris Jackson/Getty Images
Prince Harry has returned to London for his grandfather Prince Philip's funeral. The small ceremony is taking place Saturday, April 17, 2021, at St. George's Chapel at Windsor Castle. If the location sounds familiar that's because it's the same chapel where Harry married his wife, Meghan Markle, back in 2018. However, this occasion is far more somber after the queen's husband sadly passed away on April 9 at the age of 99. 
While Harry will be once again reunited with the royal family for this unfortunate reason, things will be much different than they were at past events.This is the first time the Duke of Sussex has returned home since he and Markle officially stepped down as senior working members of the royal family at the start of 2020. They then moved to Canada and are now in California with their young son, Archie. 
Harry and Meghan made international headlines when announcing their decision to step down from the royal family and leave the U.K. They later spoke about it all in a bombshell interview with Oprah Winfrey where Meghan and Harry revealed shocking things about the royal family, including a family member raising concerns over what Archie's skin color would be while Meghan was pregnant, as well as the former Suits actor revealing she was suicidal and didn't receive help from the family. With that said, tensions will presumably be high once Harry is reunited with his family. Yet, besides potential bad vibes, there will also be some other noticeable changes.
Prince Harry may not be able to salute at his grandfather's funeral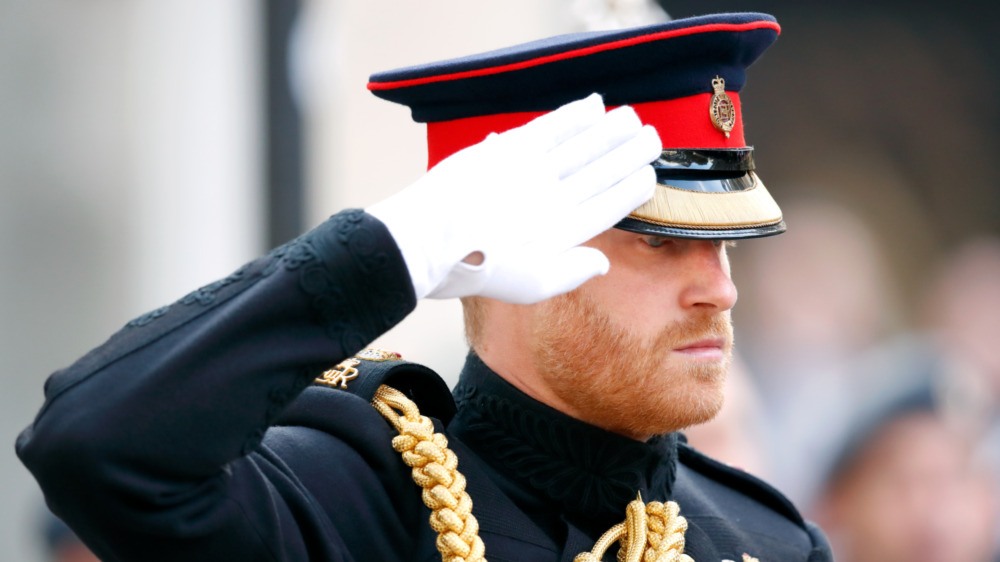 Max Mumby/indigo/Getty Images
Prince Harry may not be the favorite in the family right now, but that's not why things will be visually different. As a result of Prince Harry's decision to step down from the royal family, he was stripped of his honorary military titles, such as Captain General Royal Marines. And with that comes changes in how the Duke of Sussex is expected to act at future royal events, including Prince Philip's upcoming funeral.
Sadly, this means he may have to miss out on the historic funeral tradition of saluting. According to Hello!, this is because protocol states that "only those wearing a military headdress can salute." Since Harry has lost military rank, it's expected that he will not salute at the funeral unlike Prince William and Prince Charles, who have military titles of their own.
Additionally, unlike his brother and father, Harry is expected to be wearing a suit. In the past, the duke has been seen in military uniform at certain ceremonial events, but now that he lost his titles, he is expected to not be in uniform for his grandfather's funeral. Hello! reports "that retired service personnel are allowed to wear their medals – but not their uniform – at official engagements once they have left the military." So perhaps that means Harry will still be wearing his medals. Either way, we have a feeling Harry is aware of what's expected and will know what to do!
Prince Harry isn't the only royal family member who may not salute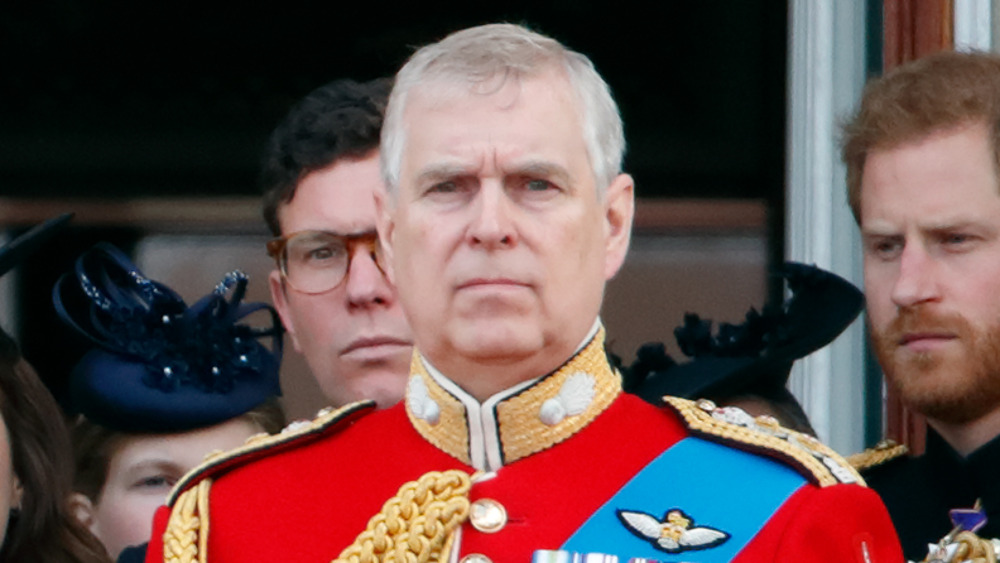 Max Mumby/indigo/Getty Images
Prince Harry's attendance at Prince Philip's funeral will definitely be something worth watching, especially after Megxit and that juicy Oprah Winfrey interview. Despite the rift with his family, the Duke of Sussex was still able to get an invite to the event, which, due to COVID-19 restrictions, will only include 30 people. Harry's wife, Meghan Markle, will not be joining her husband for the funeral, but only due to doctors' orders not to travel this late in her pregnancy.   
But it's not just Harry who may have to change his behavior at this particular event. Prince Philip's son Prince Andrew is also expected to not be wearing military dress at his father's funeral, despite serving in the Royal Navy. According to Hello!, this is because he was forced to step away from public life "for the foreseeable future" due to his friendship with the late alleged sex offender Jeffrey Epstein. If Andrew isn't in military dress, then, per protocol, he may not be able to salute at the funeral either.
With all that said, we're sure Harry doesn't mind the new rules and is probably just happy to pay tribute to Prince Philip, whom he described in a statement as simply, his "grandpa: master of the barbecue, legend of banter, and cheeky right 'til the end." And knowing Harry's knack for breaking tradition these days, we'll see if he even follows what's expected to begin with!