Liz Cheney's New Video Against Trump Is Causing A Stir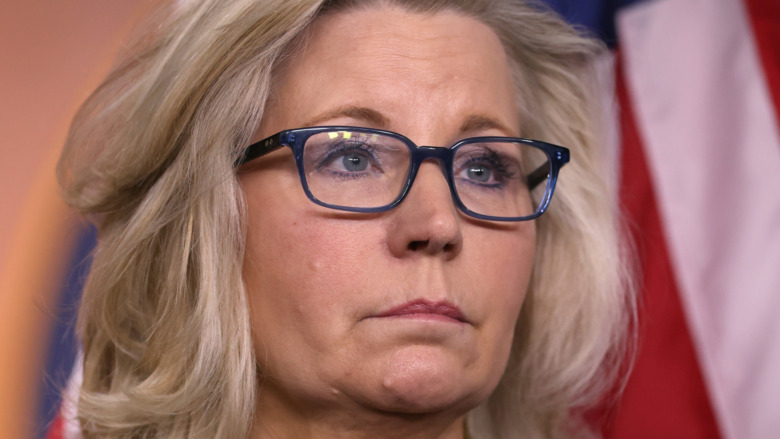 Chip Somodevilla/Getty Images
From the very beginning, it seemed like Republican Wyoming Representative Liz Cheney had been opposed to the White House administration under former President Donald Trump — and it looks like she won't be changing her stance any time soon. Cheney, who was one of 10 Republican House legislators to vote against Trump during his impeachment trial in January 2021, said as much during an April 14, 2021 appearance on a Fox News segment with anchor Neil Cavuto, in which she stated that she would refuse to back Trump if he ran for re-election in the 2024 presidential race.
While it's unsurprising that Cheney outright dismissed the notion of backing Trump in 2024 — if, in fact, he's able to run for political office at that future date — her immediate response to Cavuto's query and the tone in which she responded might further distance herself from the contingent of the GOP and their voter base who are still heavily in support of the twice-impeached ex-president. So what, exactly, did Cheney say while on the air? And how could it affect her future political career? Read on after the jump to find out.
Liz Cheney said she wouldn't vote for Trump in 2024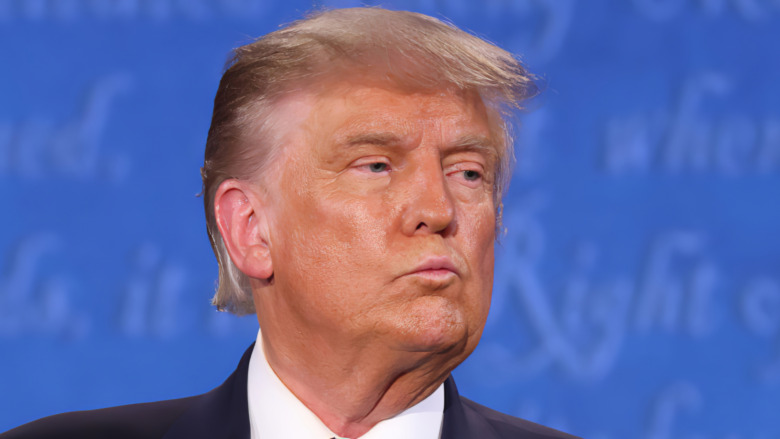 Shutterstock
While speaking with Fox News host Neil Cavuto on April 14, 2021, Rep. Liz Cheney was firm while answering a question regarding the possibility of Donald Trump running in the 2024 general election. Specifically, would she support Trump's bid in that still-hypothetical scenario? Her answer? To put it simply: no, she wouldn't. 
Cheney's word-by-word answer was definitive, with a plain "I would not." She then went into a more detailed response of why, exactly, she would not back Trump, citing the events of the January 6 right-wing insurrection at Capitol Hill. "I've been clear about my views about what happened on January 6," Cheney said during the broadcast (via Newsweek). Reminding Cavuto that she had "obviously voted to impeach [Trump]," she then added that Trump's alleged participation in spurring on attendees at a Trump rally held that day to mob Capitol Hill was, in her opinion, "the gravest violation of an oath of office by any president in American history."
Unfortunately for Cheney, it looks like a Trump campaign for 2024 is looking more and more likely. As CNN noted in their own coverage of the most recent chapter of the Trump/Cheney feud, Trump heavily hinted at a gambit of running for the presidency in 2024 in his speech at CPAC in February 2021, and again during a speech at a donor retreat for the Republican National Committee at Mar-a-Lago in April 2021.