Sheryl Underwood's Body Language In Her First Show Post-Sharon Revealed A Lot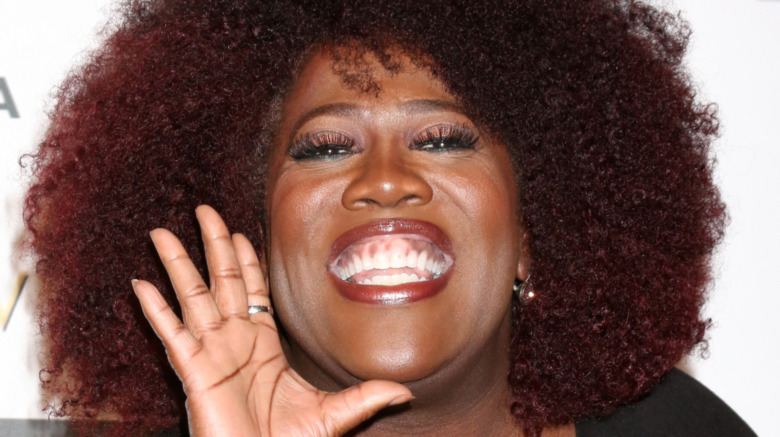 Shutterstock
The hosts of The Talk proved the show must go on following Sharon Osbourne's on-air squabble with co-host Sheryl Underwood. The ladies previously went toe-to-toe on the March 10, 2021, episode of the show as Osbourne defended her friend Piers Morgan, who was accused of racism after he slammed Meghan Markle and Oprah Winfrey's tell-all interview. Osbourne demanded her co-host to "educate" her about racism before the show went on hiatus and later announced Osbourne would not be returning on March 26.
When the show returned on April 12, 2021, and the co-hosts decided to use their first day back to unpack what went down. Underwood opened the show speaking from backstage about the "volatile" conversation between her and Osbourne, however, body language expert and author of A.W.E.S.O.M.E., Jess Ponce III, told Nicki Swift that Underwood's actions spoke louder than words.
"It is not the backstage opening comments from Sheryl Underwood on Monday's episode of The Talk that are revealing. Those comments were scripted and delivered quite well. What speaks volumes is the way Sheryl interacted on set," Ponce explained. "When asked how she was feeling, she responded, 'I am nervous, um, but I am ready. I am ready. I feel a safe space, already,'" he recalled, adding, "The use of the term 'safe' is very telling. What is different about this particular space, at that given moment, that made her feel this way? What, or whom, was present and/or not present?" Scroll for more about Underwood's telling body language.
Sheryl Underwood was 'authentic' amid Sharon Osbourne controversy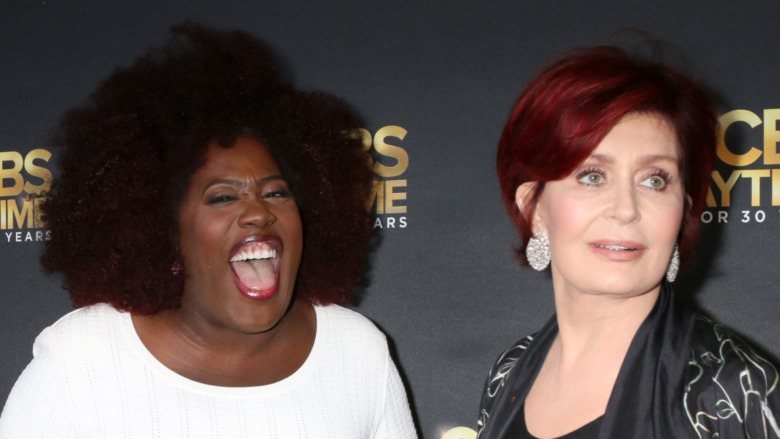 Shutterstock
As Sheryl Underwood addressed her viewers following her return to The Talk, her "initial comments came across very real and authentic," body language expert Jess Ponce III exclusively told Nicki Swift. "Her eyes also indicated vulnerability," he said, before explaining how her interaction with inclusion expert Dr. Donald Grant showed a lot about how she was feeling that day.
"[Her eyes] delicately shifted to different spots while she was responding to Dr. Grant's initial question. She looked at him, then to the side, then to the audience, and then back to him," Ponce observed. "She literally acknowledged everything and everyone around her, visually encapsulating her entire space. And to be clear, the space she was referring to was not only being in a safe emotional space, but also a safe physical space.'"
Additionally, the position of Underwood's hands also "reinforced her vulnerability," the body language expert shared. "Initially both of them were holding her cards. You could even see them moving slightly nervously," Ponce noticed. Furthermore, when she raised her right hand with an open palm as she discussed their "safe space," she made a circular motion "as to visually cue and declare to everyone looking at [her], 'we are now going to move forward.' This reinforced the 'I am ready' words." According to Ponce, "This initial exchange set the tone for the remainder of the show."