The Real Meaning Behind Forever After All By Luke Combs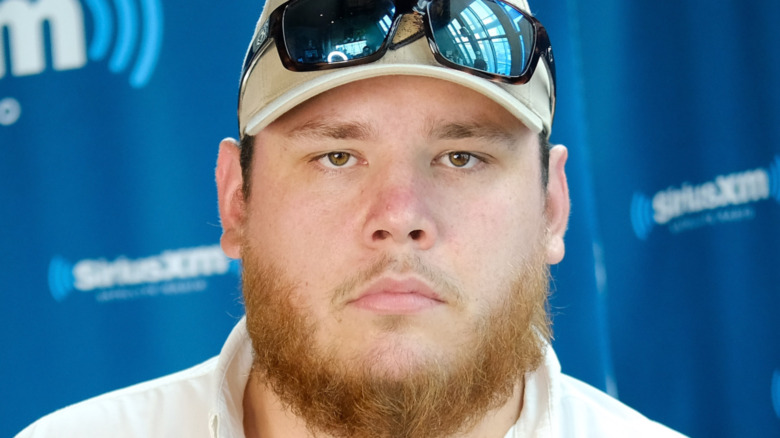 Jason Kempin/Getty Images
"Forever After All" is just one of those songs Luke Combs fans could probably listen to, well, forever! But what is the meaning behind the massive hit?
Released in 2020 as the final track on What You See Ain't Always What You Get, the deluxe edition of Combs' second studio album, What You See Is What You Get (see what he did there?), "Forever After All" was an instant smash. The song debuted at No. 2 on the Billboard Hot 100 (not the country chart, but the overall pop one), making it, per the outlet, the "highest Hot 100 debut ever for a male country artist." Wow! To date, the song has 98 million Spotify streams, making it a feather in the musician's already impressive cowboy hat. 
In 2020, Combs won Album of the Year for that previously mentioned release, as well as Male Vocalist of the Year, at the CMA Awards. He also won Album of the Year at the ACM awards. Combs has seen some bumps in the road, including apologizing to fans for confederate flag imagery, but his NAV system is surely still set for one destination: country music domination.
So what is "Forever After All" about? Much like his 2019 hit "Better Together" and 2018's "Beautiful Crazy," the ballad is about the one thing that's left when the "cold beer" is empty and that "good truck" out of mileage, as the lyrics go. Scroll down to find out what that one thing is. 
Luke Combs wrote "Forever After All" about a new chapter with his wife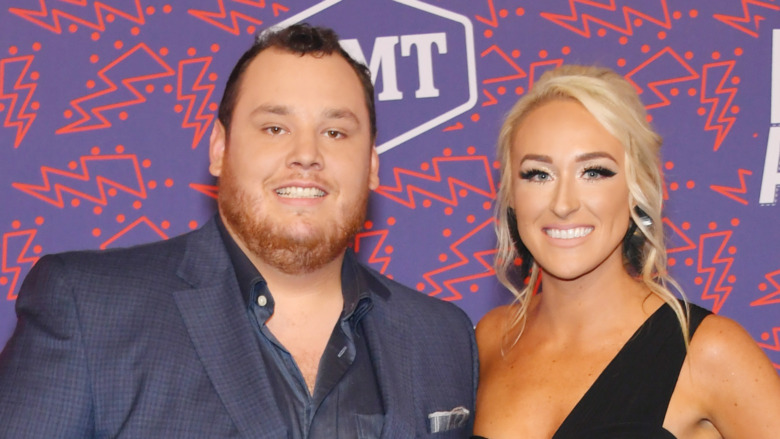 Mike Coppola/Getty Images
What is "Forever After All" by Luke Combs about? Yet again, it's about wife Nicole Hocking, whom he wed in August 2020 (via People). "1st came 'Beautiful Crazy,' then 'Better Together,' and now 'Forever After All,'" Combs captioned a TikTok video teasing the track back in August 2020. And when the full song debuted, it was clear lyrically that the Luke Combs love song trilogy was complete. 
"They say nothing lasts forever / But they ain't seen us together... Just a T-shirt in the kitchen... Maybe some things last forever after all," as the song's chorus goes. And if you noticed a hint of domesticity, that's because it's the first Combs wrote in his new forever home.
"That was actually the first song that I wrote in our house out here in Tennessee," Combs penned on Apple Music in 2020. "My wife and I bought our first house together about a year ago. It was really neat to have that first song be here." As Combs told Billboard, "'Forever After All' doesn't happen without my wife, Nicole. This song is the next chapter in our story, but it's awesome to see so many people are able to connect in the same way..." He told Rolling Stone he's raising chickens, tending a garden, and "just living the redneck dream out here."
Ultimately, "Forever After All" is a good ol' fashioned love song — what Combs does best.