How Much Is LaKeith Stanfield Actually Worth?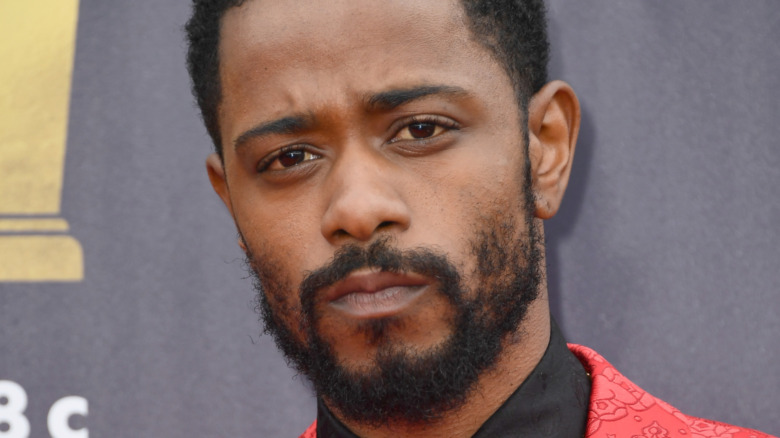 Frazer Harrison/Getty Images
Sorry to Bother You, but LaKeith Stanfield's talent is undeniable! Does his net worth match his growing résumé?
Born and raised in Southern California, Stanfield grew up in difficult circumstances. "The candy worked best," Stanfield told Esquire on how he would up-sell candy outside of supermarkets to make money. "People weren't that sympathetic to someone just f**king panhandling, they wanted to see some agency." Today, agency he has, along with powerful performances in some of the 21st century's most essential blockbusters about Blackness and social class in America.
Stanfield's first breakthrough came in the 2013 film Short Term 12, the story of a residential treatment facility for teenagers, which co-starred Brie Larson. Since then, he helmed 2018's Sorry to Bother You as Cassius Green, a telemarketer who rises the ranks of a massive fictitious company (one that in present day, may have a "Prime" option) by using his "white voice" over the phone. He, of course, also starred in Jordan Peele's modern horror classic Get Out as Andre Logan King, one of the Armitage family's more recent... additions. And in 2021, the actor starred in the Black Panther film Judas And The Black Messiah, which is nominated for Best Picture at the 2021 Academy Awards.
Stanfield's film roles won't Get Out of our heads anytime soon, and his amazing success story has the trappings of a film itself. Here's the actor's net worth today. 
LaKeith Stanfield is worth millions and he's come a long way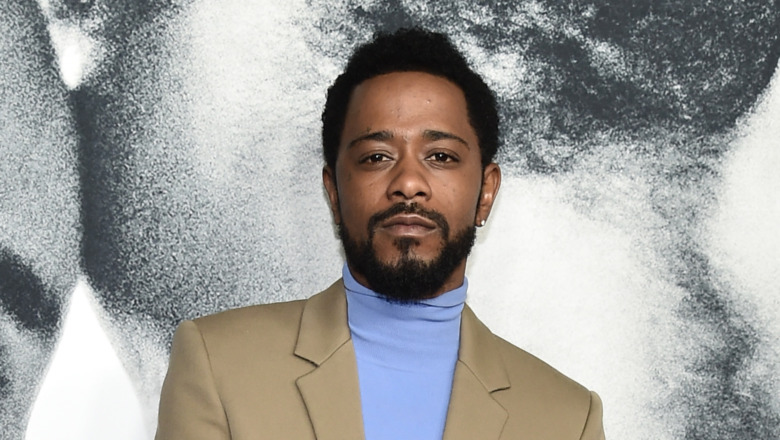 Steven Ferdman/Getty Images
So, what is Lakeith Stanfield's net worth? According to Celebs.info, it's $2 million, and per Idol Net Worth, $1 million. Though given his fast trajectory — and roles in films like Knives Out, which grossed $311 million globally — it may be even higher. Plus, you can't put a price on the A-lister's amazing "rags to riches" tale (per Esquire). "I don't want to give details," Stanfield told the magazine of his childhood. "We just moved around a lot... I just kinda ran around, like a wolf-child. I didn't have much guidance."
That's all changed. According to Esquire, Stanfield lives in a Studio City, Calif. home he purchased for $1.6 million. As the outlet noted, it's "part-sanctuary, part-playpen," with "a koi pond" and a music studio. "I think the design is Japanese-influenced," Stanfield told Esquire. "I love Japanese culture. I got a bunch of Buddhas in my bedroom. And nature, man. It heals all."
In 2017, Stanfield welcomed a daughter with ex-girlfriend Xosha Kai Roquemore, whose portrait, per the outlet, hangs in his home. "I remember one night I woke up in [my] car because it was so hot," he added. "And I thought... 'One day, I'm not going to be here. I'm going to be in my own house... and I'm going to have a new car.' And here I am... I got my house. I got a Tesla right outside. It's so surreal that it actually happened."