Why Meghan And Harry Are Allegedly Worried About Their Future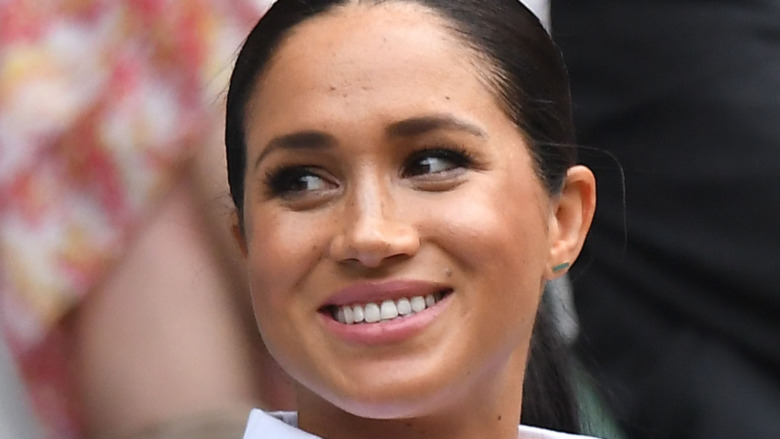 Shutterstock
It's no surprise that 2021 has been an eventful year for Meghan Markle and Prince Harry. After stepping away from senior royal family member duties in January 2020 and establishing a new home in California, the pair, who married in 2018, have faced their own reckoning with where they stand in the British royal family. This reckoning with the Duke of Sussex's family came to a public head when the couple sat down with media mogul and seasoned interviewer Oprah Winfrey for a televised tell-all on CBS about their time in the royal limelight together. Amidst allegations of mental health disregard, abuse from British tabloids, and blatant racism towards their then-unborn son, Archie, Meghan and Harry revealed that they were expecting a second child, a girl, to complete their little family in Summer 2021, according to CBS News.
Unfortunately, a month later, the Duke and Duchess of Sussex suffered the loss of Harry's grandfather, Prince Philip, in April 2021. While Harry attended the funeral at Windsor, Meghan stayed behind in California due to travel restrictions regarding her advanced stage in pregnancy, per People. Even with the tumultuous year of grief that the couple has endured, there's one other thing that Meghan and Harry are worried about. Read on to find out!
The couple is nervous about handling two kids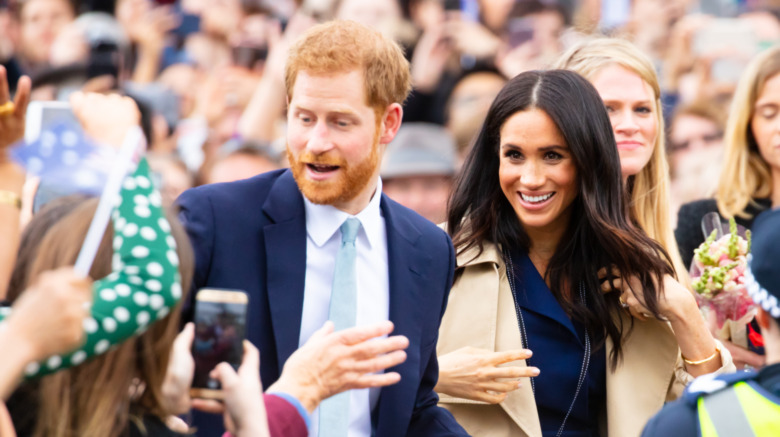 Shutterstock
With all the excitement and anticipation surrounding the arrival of a new baby, you'd think Meghan Markle and Prince Harry would have nothing to worry about, but it's just the opposite. "Archie knows he'll be a big brother soon and is very excited to help," a source told Us Weekly, but it appears that the Duke and Duchess of Sussex "are a little worried now that they will have two kids around versus just one."
Though they may be nervous, the couple is "overjoyed to be expecting their second child," as a spokesperson for them told Us Weekly in February. And Prince Harry seems especially excited about where his new life in North America is headed with Markle in tow. "Just to have a boy and a girl, what more can we ask for?" the former military pilot said to Oprah during the CBS interview. "We've got our family. We've got, you know, the four of us and our two dogs, and it's great."