The One Celeb Gwen Stefani And Blake Shelton Want To Sing At Their Wedding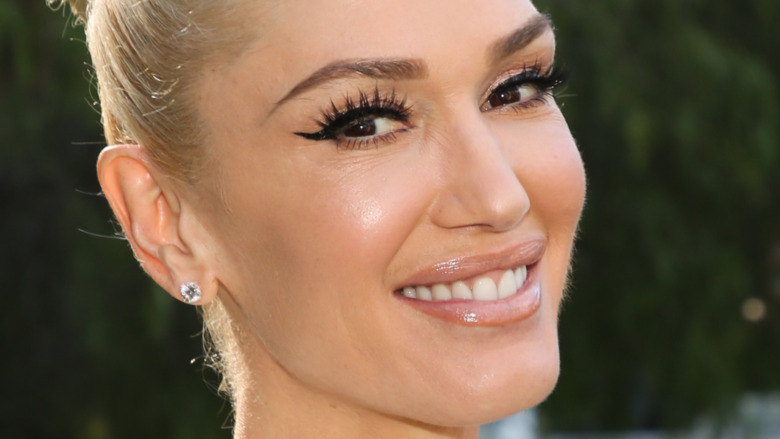 Paul Archuleta/Getty Images
Gwen Stefani and Blake Shelton are dishing on their upcoming nuptials, with the former No Doubt lead singer revealing the one celeb she'd like to see perform at the wedding. Fans may remember that Shelton asked his fellow former "The Voice" coach to marry him back in October 2020. The couple later revealed that they are hoping to have a "very simple" ceremony and reception with family and friends.
"It's gonna be like, my mom and my dad and just literally gonna be just family," Stefani said during an April 2021 appearance on "Late Night with Seth Meyers." "We are looking forward to that though. It's gonna be fun. We're gonna make it really fun." Stefani went on to basically tell Meyers not to expect all of Hollywood to be in attendance. "It's not gonna be a big, like, you know, it's not like the queen and king are getting married or something," she said.
The "Hollaback Girl" singer continued, "I feel like we're not gonna have a wedding band. I feel like we're just gonna go with, like, a playlist. We're keeping it very simple." The news comes after Miley Cyrus took to Twitter to offer up her services to the happy couple, writing, "I'll be your wedding singer! I promise to be on my best behavior. Or worst. whatever you want!" However, it looks like Cyrus is going to have to wait in line, as Stefani and Shelton already have one celeb in mind when it comes to surprise performances.
Adam Levine says Gwen Stefani and Blake Shelton 'can't afford' his performance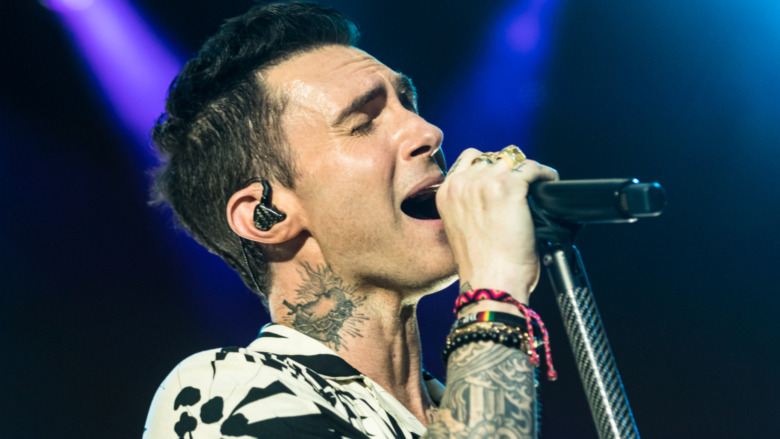 Greg Doherty/Getty Images
In an April 2021 interview with Seth Meyers, Gwen Stefani admitted the one singer she'd "love" to have at her much anticipated wedding to Blake Shelton: Adam Levine. "I definitely would love to have Adam sing at our wedding," she said about the former "The Voice" coach.
A few months prior in December 2020, Stefani's husband-to-be jokingly told Meyers, "He may not like it, but Adam Levine's gonna have to get the band together and come and play our wedding." The country singer continued, "Their music is so boring that it won't distract from the festivities and the reception."
Levine responded to Shelton's "request" on SiriusXM's The Morning Mash Up in March 2021, claiming, "They can't afford me." Although the Maroon 5 singer eventually said he would "be honored" to perform, he admitted, "They won't ask me though. They'll probably get like Luke Bryan or somebody." Don't sell yourself short, Levine! It sounds like you might be getting a phone call about the gig very soon.