Here's Who George W. Bush Actually Voted For In 2020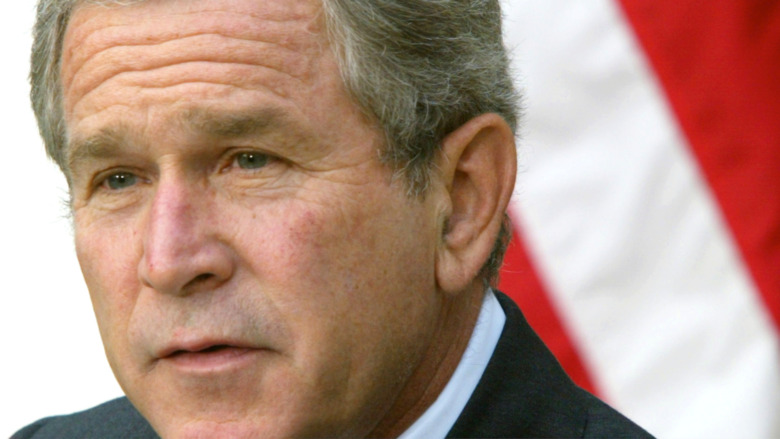 Mark Wilson/Getty Images
Following George W. Bush's eyebrow-raising appearance on the Today show, it became abundantly clear that the former president is outside of the political inner circle, and his 2020 presidential vote says a lot about laissez-faire attitude in recent years.
While promoting his book of paintings, "Out of Many, One," on April 20, he stirred up controversy on his side of the aisle, describing the Republican Party as "isolationist, protectionist and, to a certain extent, nativist." Adding, "It's not exactly my vision. I am just an old guy they put out to pasture — just a simple painter."
He later backed up his comments while speaking to People, telling the outlet, "Really what I should have said — there's loud voices who are isolationists, protectionists and nativists, something, by the way, I talked about when I was president."
He continued, "My concerns [are] about those -isms," adding, "but I painted with too broad a brush ... because by saying what I said, it excluded a lot of Republicans who believe we can fix the problem."
But while he thinks there is a solution to the mayhem our political climate is experiencing, he is still abstaining from getting too involved. Keep scrolling to see who he voted for in 2020.
George W. Bush didn't vote for Trump or Biden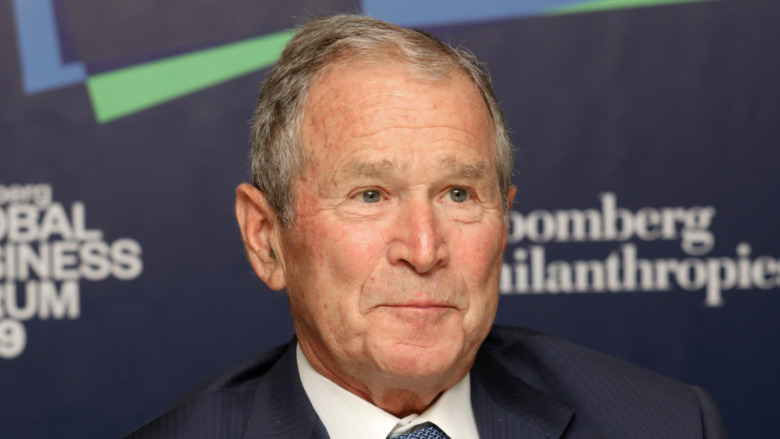 Bloomberg/Getty Images
George W. Bush's 2020 vote was any ones guess, especially considering the subtle shade he's thrown at incumbent Republican President Donald Trump, who he rarely mentioned by name, but with his alliance to his party, Democrat Joe Biden wasn't a shoo-in for his vote either.
In fact, he revealed to People that he voted for neither candidate and opted to write in his own personal pick on the ballot: Condoleezza Rice. "She knows it," Bush told the outlet, adding, "But she told me she would refuse to accept the office." The diplomat served as Bush's secretary of state from 2005 to 2009, and it seems like he still highly regards his ally.
Despite not agreeing with today's politics, he's still optimistic about our country's future. "I think, hopefully, once things settle down in Washington they'll be able to focus on this issue and get something done," he said, specifically referring to the issues of immigration. With his collection of paintings of American immigrants along with their stories, he added, "and maybe this book will help." We have our fingers crossed!