The Real Reason Trump Might Be Leaving Mar-A-Lago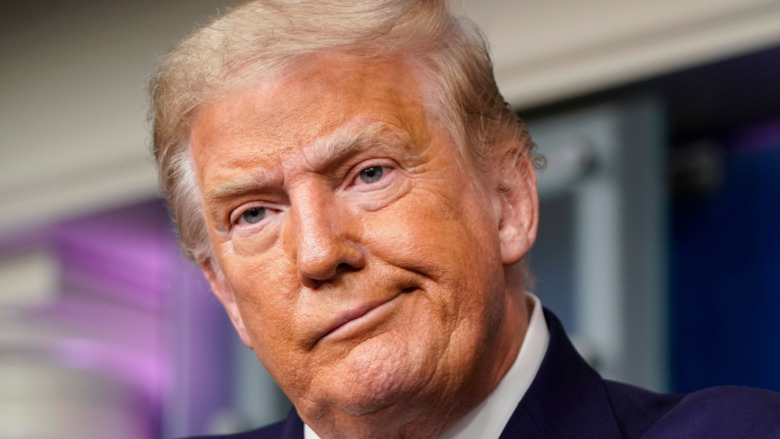 Shutterstock
Ever since ex-President Donald Trump decamped to Mar-a-Lago following his defeat in the November 2020 general election, much has been made over his decision to make the Palm Beach private resort and golf club his permanent domicile. As many might recall, members of the surrounding community bristled against the possibility that Trump would make the luxury locale his new homestead, especially decades after the one-time real estate mogul signed a contract in which he purportedly agreed he wouldn't do exactly what, in the end, he ended up doing anyway. While Palm Beach residents have seemingly made an uneasy peace with the arrangement, it looks like they might end up with what they wanted all along — the possibility of Trump's retreat to other pastures. 
As the South Florida Sun Sentinel and Insider reported on April 23, it appears that Trump is already underway with preparations to depart from Mar-a-Lago, which has continued to be the site of a number of Republican donor events geared towards the 2022 midterm elections. (Notably, these have continued despite its current partial closure due to the ongoing coronavirus epidemic.) 
But for many, news of Trump's latest and most literal move lends itself to a garden of speculation. Where exactly is Trump planning to go? Is he planning to eventually return to Mar-a-Lago and Palm Beach, his de facto post-presidential headquarters? And what does it mean in the long run? Keep on scrolling to find out. 
The Florida weather isn't always a plus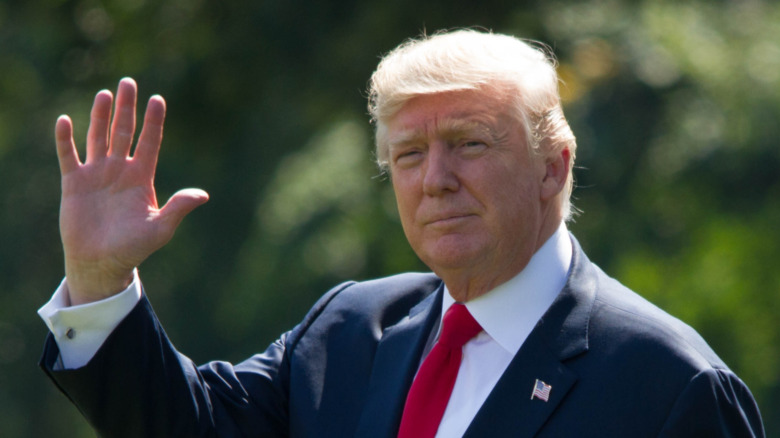 Shutterstock
According to an advisor who spoke under the condition of anonymity to Insider in April, Donald Trump's plan to shift his post-presidential headquarters from Mar-a-Lago to the Trump-owned golf club in Bedminster, N.J. has been in the works for a while. As the media outlet noted in their coverage, the reason for the move to begin with has to do with Florida's summer climate, which "becomes a decidedly hot, muggy, and flat-out swampy affair." Insider also pointed out that the decision to head north is also a logical one, due to the fact that Mar-a-Lago usually closes its operation annually for the summer months. This coincides with Florida's hurricane season, per Bustle.
Even though Trump will be relocating to Bedminster, it doesn't mean he's leaving Mar-a-Lago forever. As Insider and the Sun Sentinel reiterated, Trump will presumably make his Florida return post-summer — and considering there are no plans for him to officially file for permanent residence in New Jersey, this seems like the most likely scenario. Until then, nearby Garden State residents will most likely find themselves at the locus of the GOP fundraising scene much like the one formerly at Mar-a-Lago. As the aforementioned source told Insider, the Trump camp is "moving the whole operation to New Jersey because they're going to start doing more fundraising." Whether or not his daughter Ivanka or his son Don Jr. will join him remains to be seen.