How Much Is Van Jones Actually Worth?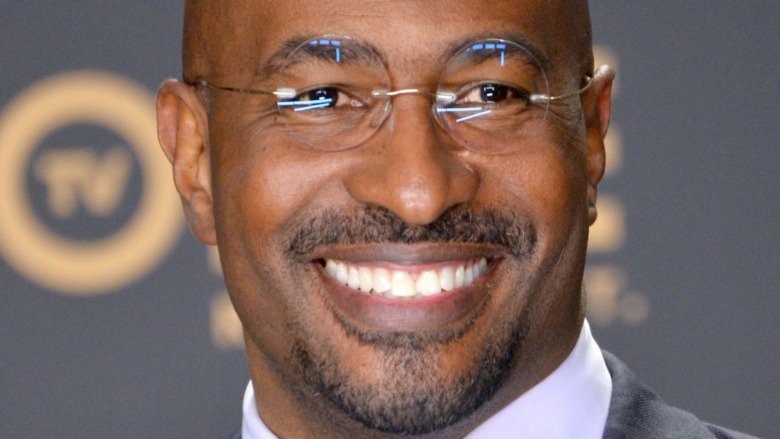 Shutterstock
Van Jones is back in the headlines with a little help from Kim Kardashian. The rumor mill went into overdrive in April 2021 when it was reported the CNN host and political commentator could be getting close to the reality star following her filing for divorce from rapper Kanye West – the father of her four children – after around seven years of marriage.
Though neither has spoken out about the rumors, Page Six added a whole lot of fuel to the fire when columnist Cindy Adams noted that speculation the two could be getting close "continue[s] to spread" and suggested that Jones "maybe even influenced her politics" and "maybe even has ties to show business types."
Kardashian and Jones do have a platonic history together and, though it may not seem like it on the surface, actually have shared interests. Both have been vocal about prison reform and have joined forces on multiple occasions to discuss how they can bring about social change, including attending Variety and Rolling Stone's Criminal Justice Reform Summit in October 2018. Jones is also a lawyer, and Kardashian has been vocal about studying for the Bar Exam in California.
But just how much is Van Jones actually worth? Read on for all the details on his bank account.
Van Jones is worth millions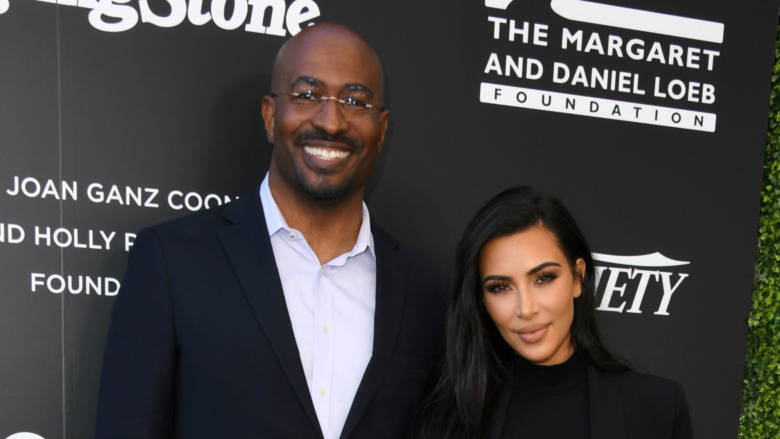 Jon Kopaloff/Getty Images
Van Jones has plenty of cash behind him. According to Celebrity Net Worth, the author is worth $5 million as of April 2021 and is said to have a yearly salary of $1 million. Though that's undoubtedly a lot of money for most people, it still puts him a fair way behind Kim Kardashian. Celebrity Net Worth put Kardashian's earnings at a whopping $1.4 billion with a salary of $80 million per year.
But while Jones may be worth millions, he's made it clear that he's still very much in touch with those who don't have so much cash in the bank. The star has been very vocal about his desire to end social inequality and environmental destruction, and it seems Jones is still well aware that many Americans struggle when it comes to money.
During an interview with Green America in 2007, Jones shared his concept of "Eco-equity," which he explained "means you have a green economy that is strong enough to lift people out of poverty, and give everybody a stake in the clean and green future." He also shared his dedication to ensuring "working-class and low-income people" can be "included in the environmental revolution based on tangible benefits to themselves and their families."
It seems like even with millions in the bank, Van Jones still has his feet on the ground.