The Real Meaning Behind Cardi B And DJ Khaled's 'Big Paper'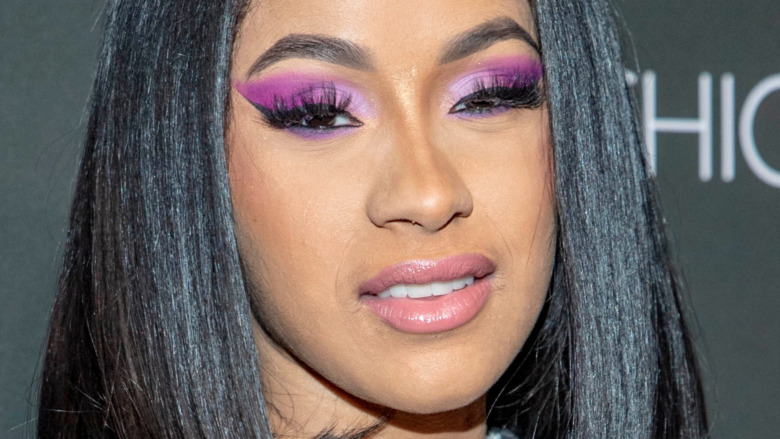 Shutterstock
It's always fun delving deeper into Cardi B's music. Just take a look at the real meaning behind her song "Up" or the significance of her epic tune "WAP," which she released along with Megan Thee Stallion. Of course, Megan isn't the only one that Cardi B has collaborated with. She also happens to have teamed up with DJ Khaled on multiple occasions. Following the release of their songs "Wish Wish," which also featured 21 Savage, as well as "Dinero" with Jennifer Lopez, Cardi B and DJ Khaled released "Big Paper" in April 2021. According to Uproxx, "Cardi B was a surprise last-minute addition to DJ Khaled's already guest-heavy new album 'Khaled Khaled,' and her new track is making waves."
Just listen to the song and you'll know why it's getting so much attention. "It ain't a b***h like her, that's why these b***hes don't like her (Nope) / I respect s**t-starters, not no sh*t-typers (Uh)." She eventually adds, "Big Bardi, they can't f**k with me, hardly (Woo) / Body anybody sayin' they don't know my body (Uh)."
While it's clear that Cardi B is trying to make a point in "Big Paper," what exactly is she telling her fans (and foes)? Read on to find out!
Haters can't stop Cardi B from being massively successful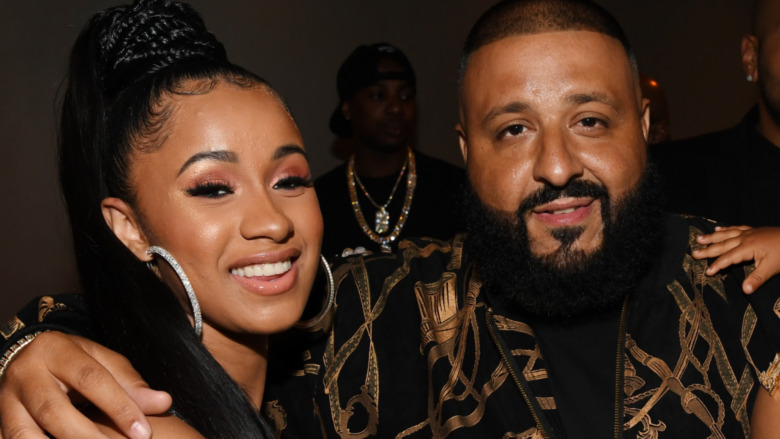 Paras Griffin/Getty Images
"I get big paper, so I deal with big haters (Yeah) / Got it out the mud, they ain't do me no favors (None) / Got it out the club, they ain't do me no favors (No) / Cardi this, Cardi that, make me more famous (Woo)," Cardi B raps in "Big Paper," which she wrote along with DJ Khaled, Tay Keith, and Brooklyn Johnny, according to Genius.
Indeed, it's no secret that Cardi B has dealt with her fair share of criticism over the years and in this song, she's fully willing to address it. However, she also wants to let everyone know that the hate doesn't seem to be stopping her from achieving success. In fact, Cardi B goes on to tell anyone who's listening, "Platinum plaques hang on every wall in my palace ... / Fashion icon, couple million for my stylist / Five number ones, you got five number nones (None) / Sleepin' on Cardi, all that nappin' s**t done (Done) / Off with your hat, all that cappin' s**t done / And I got Hollywood waitin' when this rappin' s**t done."
It seems Cardi B not only wants people to know that she's dominating the music scene, but that she also has other opportunities (like ones in Hollywood) waiting for her. Frankly, haters can say what they want, but that won't stop Cardi B from continuing to be a massive success and she wants everyone to know that.