How Much Is Aubrey Plaza Worth?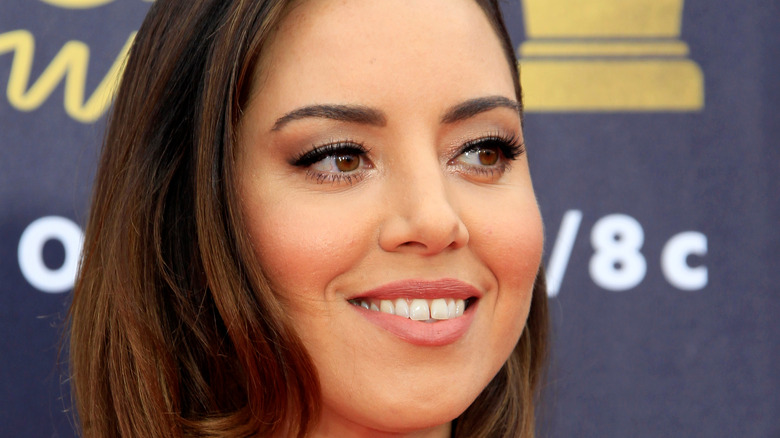 Shutterstock
Aubrey Plaza has made a career out of being really funny, and she's definitely one of the most well-known funny gals in Tinseltown. The actor gained widespread fame from "Parks and Rec," much like her co-star (and on-screen husband) Chris Pratt. The two are now bonafide Hollywood A-listers, but for Plaza, the path wasn't always easy. Like several other celeb rags-to-riches stories, Plaza came from humble beginnings. According to Wealth Simple, Plaza's family had little means during her upbringing, and if you can believe it, the actor even shared a room with her parents. She took the crib while they slept on the floor. 
In her twenties, Plaza moved to Queens, New York, where she got fired from her waitressing job (we've all been there before). She had little money to buy food, and at one point, she ate peanut butter for lunch because that was the only thing she could afford. "I was a cocktail waitress at a bowling alley, a wine and tapas bar, I was a barista. I had a philosophy back in those days that I would have no loyalty to any restaurant establishment that I was working for because I wanted to be an actor," she told Wealthsimple. "So if I had an audition and my manager said no you can't go to your audition, then I would just quit." Since then, her mom became a lawyer, her dad a wealth advisor, and she made it big in Hollywood. Pretty cool, all things considered. Keep scrolling to find out Plaza's net worth.
Inside Aubrey Plaza's fortune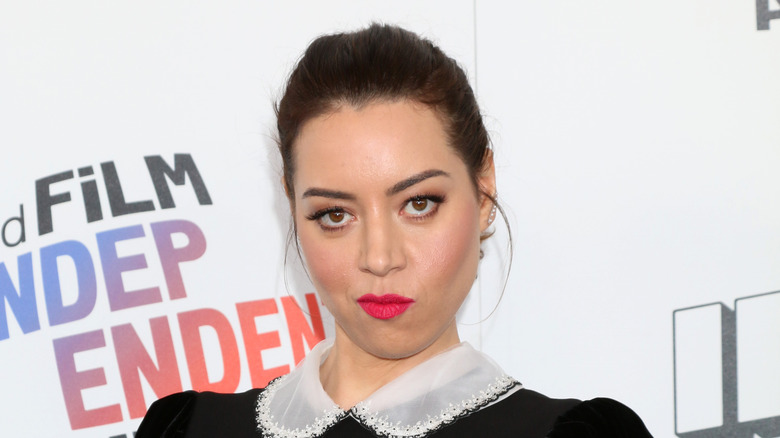 Shutterstock
Aubrey Plaza is one of the most sought-after actors in comedy, and her bank account proves it. According to Celebrity Net Worth, Plaza is worth $6 million, which is pretty impressive if you ask us! According to the outlet, she landed her role as April Ludgate in "Parks and Rec" in 2009, and from there, her career took off. It's unclear exactly how much she made per episode, but that certainly upped her asking price for films. Net Worth Celebrities shares that she made $524,000 for her role in "Dirty Grandpa" and $324,000 for "The Driftless Area." She has also done voiceovers in a few films and served as a producer, per IMDb.
Plaza definitely lives the lifestyle of a celeb — according to Net Worth Celebs, she rents a home in Los Angeles for $8,457 a month! Holy cow! Heavy reports that she and husband Jeff Baena live there with their dogs. She also has a pretty sweet ride in a black Audi, per photos published by the Daily Mail. For the most part, Plaza keeps herself out of the limelight but she seems to be living well! As her character, April Ludgate, once said: "Time is money, money is power, power is pizza, and pizza is knowledge, let's go!" It literally pays to be Aubrey Plaza.