The View Co-Hosts Sound Off On Hollywood's Treatment Of Women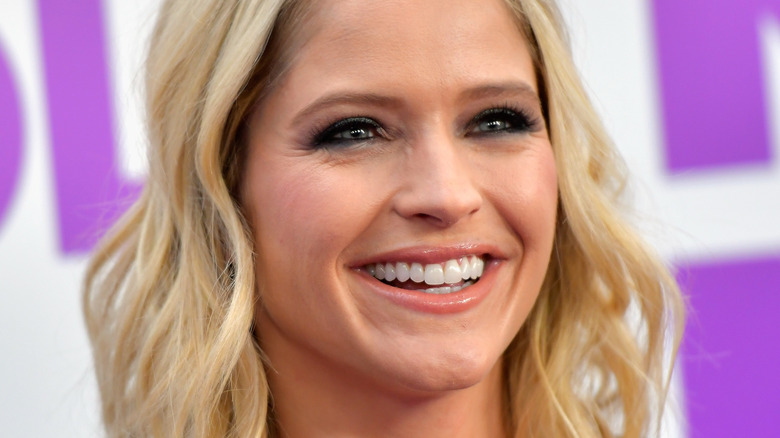 Roy Rochlin/Getty Images
The co-hosts of "The View" have a lot to say about Hollywood's inclusion of aging women in film and TV following Angelina Jolie's latest role in the action thriller "Those Who Wish Me Dead." The women sounded off in response to a May 15 article by The Atlantic claiming Jolie did less butt-kicking in the film than her younger costars on account of her age. "While other characters fight and show off their survival skills, Jolie spends most of her screen time hiking or crouching in the shadows with her pint-size companion," the article claimed. "It's a letdown to see Jolie limited by the thin role, and to see the film continue a Hollywood trend of diminishing her, and other older female action performers', potential in the genre."
Sparking a hot debate about ageism in film, Sara Haines said she noticed the issue first hand. "The second I became a mom the stories I was pitched and the things I was offered to do went from fun ... to becoming mom stories," she said on the May 18 episode of the show, adding that she felt as though the industry was telling her, "'we need to keep her safely on a couch protected from the world.'" However, some of her co-hosts admitted they didn't see it that way. Keep scrolling to see what else the ladies of "The View" said about aging women in Hollywood.
The View co-hosts sparred over female ageism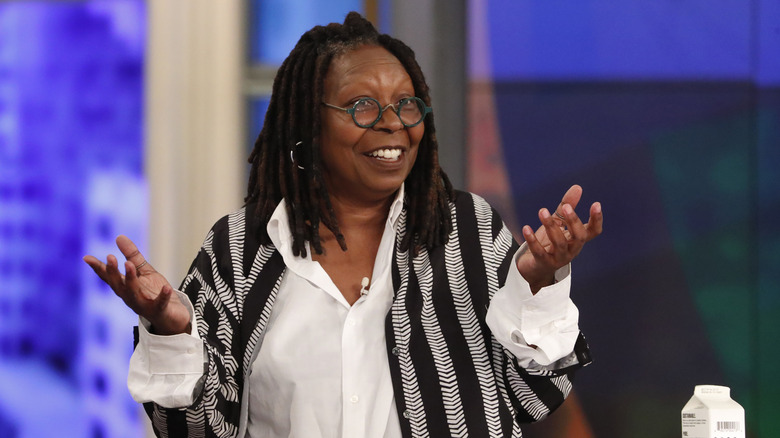 Walt Disney Television/Lou Rocco
Although "The View" co-host Sara Haines feels ageism amongst women in Hollywood is a real problem from her own experience, Sunny Hostin said the numbers speak for themselves."I thought that it had gotten better," she said on the May 18 episode about aging ladies on-screen. "I mean you look at film and television series and you see some of the leads and they seem to be women who are somewhat seasoned and I actually look for things like that." However, she said she came to the realization that Hollywood needs to do better for women. "The numbers are really despicable and just terrible," she added. "I don't understand why women are dismissed when they reach a certain age."
On the converse, Whoopi Goldberg wasn't all too convinced that typecasting aging women is an issue in need of attention. "Helen Mirren doesn't have any problem getting movies," she said, adding, "I'm not sure that this is really a real problem." Although The Atlantic argued that Angelina Jolie's role in "Those Who Wish Me Dead" was dialed down for her 45 years of age, Goldberg said she is still on top regardless. "She works and she works often. Maybe this is more, you know, drumming for no good reason."
Despite the publication's claim that Jolie's latest role is a sign of ageism, Meghan McCain suggested the argument may be moot since "everything's a case by case basis." It seems like the ladies are divided.