What Chris Rock Advised John Mulaney To Do Amid His Divorce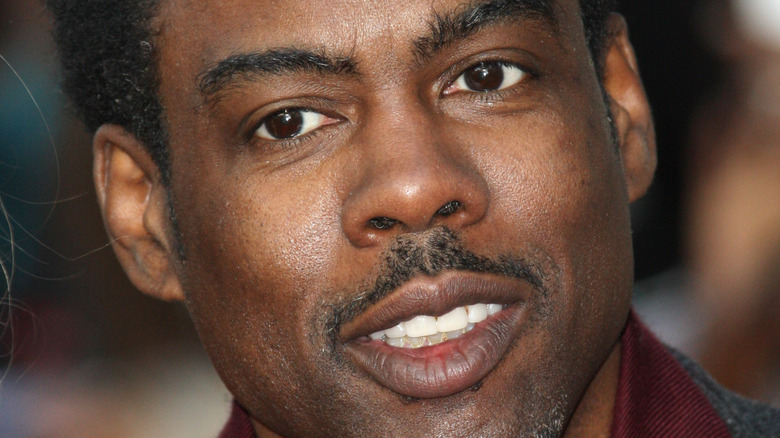 Shutterstock
John Mulaney is getting a little advice from Chris Rock after he confirmed his divorce from Anna Marie Tendler following six years of marriage on May 10. "I am heartbroken that John has decided to end our marriage. I wish him support and success as he continues his recovery," Tender said in a statement obtained by People, while a rep for Mulaney told Page Six, "John will not have any further comment as he continues to focus on his recovery and getting back to work."
Notably, the split news came around six months after People reported in December 2020 that Mulaney — a comedian and former writer on "Saturday Night Live" – had entered rehab following a sobriety relapse. A source then told People in February that Mulaney was continuing as an outpatient after completing a 60-day stay in the facility.
Mulaney has since received some advice about the end of his marriage from a man who knows a little bit about divorce, his close friend and fellow comedian. Keep on scrolling to find out what Rock had to say to Mulaney.
Chris Rock thinks John Mulaney should hire his ex-wife's attorney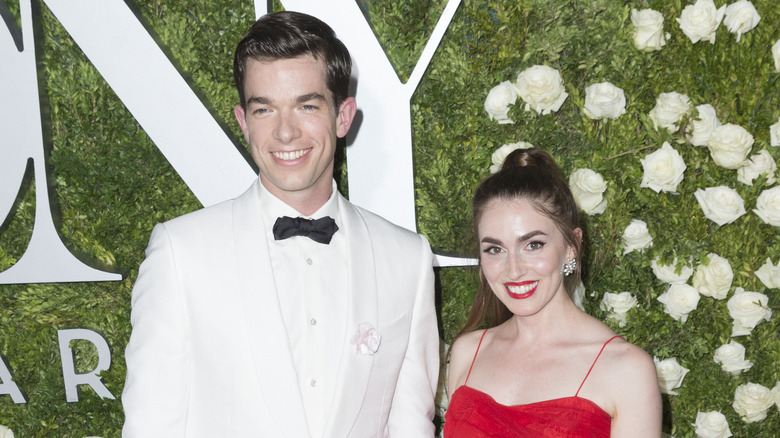 Shutterstock
Chris Rock revealed the jokey advice he gave John Mulaney in the wake of his split with Marie Tendler when got candid during a May 18 appearance on "The Tonight Show Starring Jimmy Fallon." He spoke about his own divorce from Malaak Compton-Rock.
Rock said he saw Mulaney "the other night" and noted he's "working on new stuff, Mulaney's getting divorced." Rock then showed off just how good of a friend he is to him as he quipped, "This is how much money I lost in my divorce, I recommended my ex-wife's divorce lawyer. I was like 'You should get this guy, he'll get you your money.'"
Fallon joked, "That's a friend! God dang," before Rock continued, "This guy is good, because I walked out with nothing. I couldn't even afford the tickets tonight! You think I'm joking, but I really did." Rock and Compton-Rock were legally married for a decade. People reported their divorce was finalized in August 2016.
Rock previously revealed he actually opened at least one of Mulaney's shows when he performed stand up gigs around New York City, as well as working with Dave Chappelle. "I did some spots when they opened up. I did a couple of things with [Chapelle]. I was with Mulaney last night. I opened for him last night," he said during a May 13 appearance on "Jimmy Kimmel Live," adding that the shows "went really good. It was really good."

If you or anyone you know is struggling with addiction issues, help is available. Visit the Substance Abuse and Mental Health Services Administration website or contact SAMHSA's National Helpline at 1-800-662-HELP (4357).