The Least Popular Beyonce Song Might Surprise You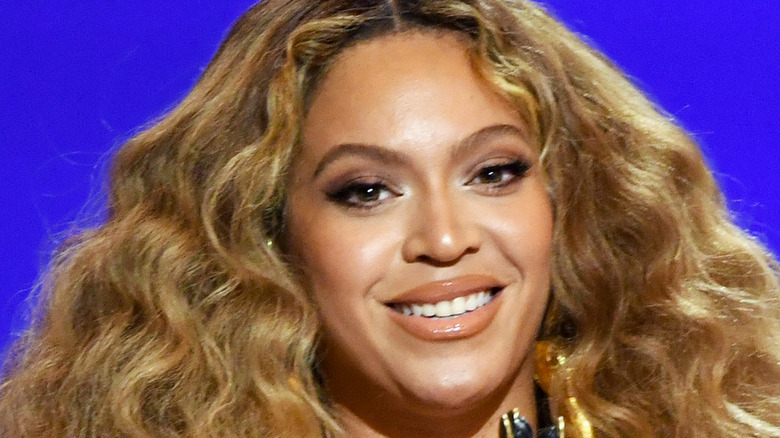 Kevin Winter/Getty Images
Beyoncé — that's it, that's the sentence. The Houston-born singer became a megastar before our eyes. Her career began as a member of Destiny's Child (formerly known as Girls Tyme). As a member of one of the most famous girl groups of the '90s, Bey earned her first Grammy award for the group's smash hit, "Say My Name."
After achieving fame with Destiny's Child, Beyoncé embarked on a solo career that has retrospectively changed her life. Fast forward to 2021, the singer-slash-mom of three has accomplished both her personal and career goals. Beyoncé broke the record for most Grammys won by a female artist when she won her 28th award in March 2021. Per NPR, she is tied with legendary record producer Quincy Jones for most wins by any performer.
The numbers and the accolades speak for themselves when it comes to Beyoncé's vocal abilities. Some might say Beyoncé doesn't have one bad song, but there are a few who may disagree. Nicki Swift surveyed 579 respondents who voted on their least favorite Beyoncé song. These results may (or may not) surprise you.
Beyoncé's fans aren't really feeling her collaborations with others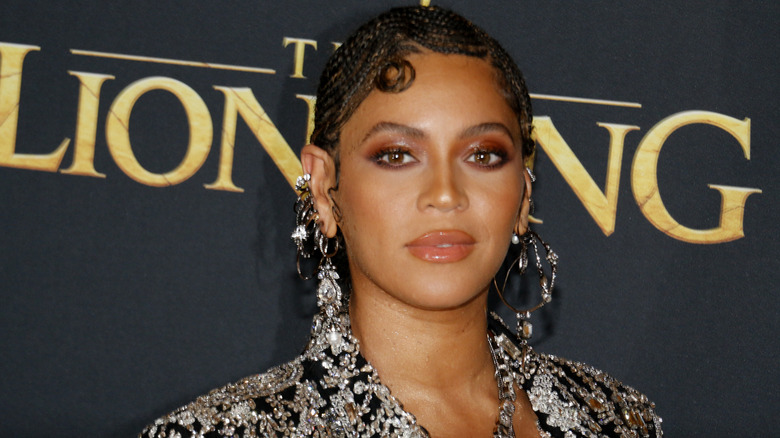 Shutterstock
Whether you want to admit it or not, Beyoncé has been in your playlist rotation at one point. We can all agree that Beyoncé is capable of making a major hit; however, not every single one of her hits may be appealing to everyone. A Nicki Swift survey of 579 swifties reveals that Beyoncé's 2006 bilingual collaboration with Shakira, "Beautiful Liar," is the least favorite. The song leads the charge with 21.42% of the vote. Following up as the second-"worst" Beyoncé song is Déjà Vu with 17.79% of the votes. Although the singer showcases effortless dancing skills and her vocal range, maybe it's her feature with husband Jay-Z that misses the mark.
Just by a small percentage difference, the 2002 Sean Paul-assisted track "Baby Boy" ranks at third place with 17.44%. As Rolling Stone reviewer Anthony DeCurtis wrote of the track, it sounded as if Bey was "having fun" on the song rather than showing off her known vocal capability. Following up is "Telephone" featuring Lady Gaga, which had 16.23% of the vote. Totaling in at 15.89% fifth place is "Partition," off of Beyoncé's self-titled album. Surprisingly, Beyoncé's catchy bop "Countdown" finished last at 11.23%. Based on these results, it's clear that Beyoncé should probably stick to the solo songs.