Twitter Is Buzzing About The Billboard Awards' DaBaby And Post Malone Mix-Up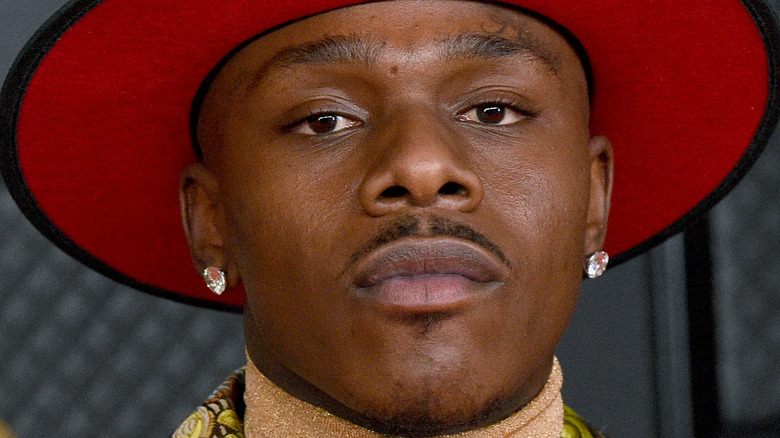 Kevin Mazur/Getty Images
The 2021 Billboard Music Awards and the artists attending are full of surprises this year. Naturally, Twitter is on fire with live reactions to the various antics going on at the Microsoft Theater in Los Angeles.
For instance, people were quite confused by Machine Gun Kelly's tongue on the BBMA red carpet. He stuck it out at girlfriend Megan Fox while they were posing together, and it appeared to be black. However, some fans were down for the interesting look, with one saying they "agree" with the artist and his unusually colored tongue. Other viewers were absolutely blown away by Drake's son making a rare public appearance by joining his father on stage while he accepted his Artist of the Decade award. Plus, fans were buzzing with excitement when Bad Bunny accepted his trophy for Top Latin Artist and gave his whole acceptance speech in Spanish.
Another moment during the show caught the attention of viewers, but it wasn't because of anything an artist did. Keep reading to learn why the Billboard Awards had fans taking a second listen.
The Billboard Awards made a musical mistake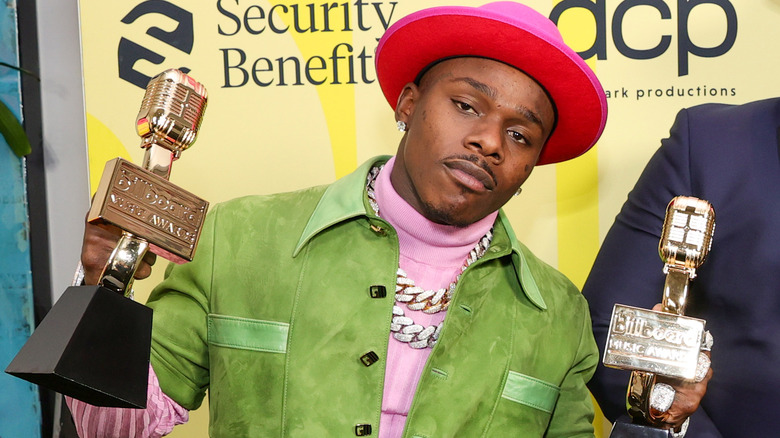 Rich Fury/Getty Images
Rapper DaBaby won Top Rap Song at the 2021 Billboard Music Awards for "Rockstar," but when he walked up to the stage to accept his trophy, fans noticed something was a bit off. Instead of playing his song, the show played Post Malone's "Rockstar." Oops.
DaBaby seemed to notice the mix-up and addressed it before diving into his acceptance speech by saying, "It's me, it's me. I'll live with that," while pointing at his award, according to Access. Fans were also quick to comment on the error. "I'm sorry... was that a mistake? DaBaby won for rockstar and when he came up they played rockstar by posty I am in tears," one fan tweeted. Another shared the same sentiment, writing, "I'm surprised DaBaby ain't started swingin after they played post malone Rockstar cause ain't no way that was a accident" with a laughing emoji.
DabBay didn't seem to mind the mistake, and was in high spirits as he asked his fans how he looked while holding his new award during his acceptance speech, per Billboard. He also reminded fans how thankful he is for them and his success. "It's nothing short of a blessing," he said. "If y'all don't press play, the music don't get heard."