Why Morgan Wallen's Billboard Awards Win Is Causing Such A Stir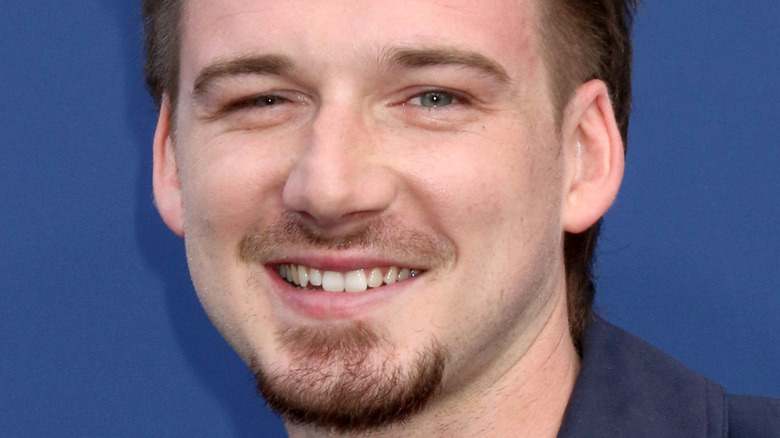 Shutterstock
Morgan Wallen won big at the 2021 Billboard Music Awards in May, despite being at the center of a controversy that sent shockwaves through the music industry (more on this later). The country crooner took home multiple wins (via The Daily Beast), including one for Top Country Artist, another for Top Country Male Artist, and the last for Top Country Album for his work on his sophomore album, "Dangerous: The Double Album."
There's no doubt that the country singer is one of the hottest new artists on the scene, but his career has already been plagued by plenty of controversy. The first instance came in October 2020 amid the COVID- 19 pandemic. According to NPR, "Saturday Night Light" pulled Wallen's invitation to the show after a video surfaced that showed him in a crowded bar without a facial covering or mask.
In a video that he has since deleted from his Instagram page, Wallen shared the news with fans. "I got a call from the show letting me know I will no longer be able to play," he told his followers at the time. "I respect the show's decision, because I know that I put them in jeopardy and I take ownership for this." The following month, he made his "SNL" debut and poked fun at the gaff with Jason Bateman (via Entertainment Weekly).
However, Wallen's most recent controversy is no laughing matter. Keep scrolling for more deets on his ban from the Billboard Music Awards.
Why was Morgan Wallen banned from the Billboard Music Awards?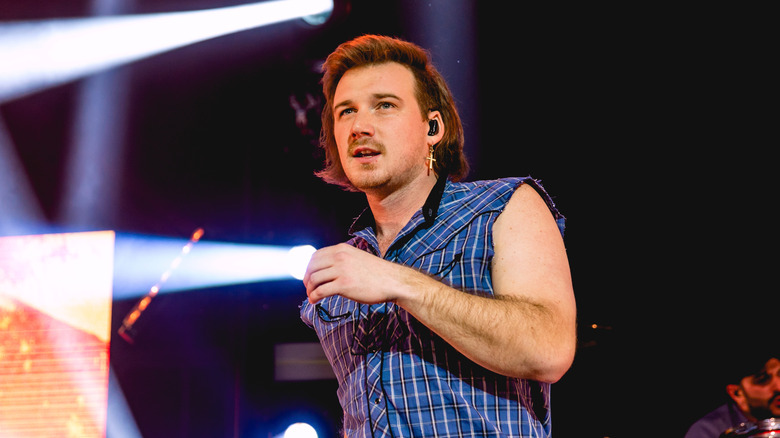 Shutterstock
While it's pretty impressive that Morgan Wallen took home three coveted Billboard Awards, it didn't come without a bit of controversy. It turns out the country music artist wasn't even at the show. Why, you ask? The show banned Wallen's attendance. According to Us Weekly, the singer didn't go to the event after a controversial video surfaced in February. The NSFW video, which can be seen on TMZ, shows the country music singer saying a few expletives, along with the "N" word, during a night out in Nashville.
Shortly after the video surfaced, Wallen issued a public apology. "I'm embarrassed and sorry. I used an unacceptable and inappropriate racial slur that I wish I could take back," he told TMZ at the time. "There are no excuses to use this type of language, ever. I want to sincerely apologize for using the word. I promise to do better."
Several shows opted to ban Wallen from the 2021 award junket, including Dick Clark Productions, who put on the Billboard Music Awards. "Morgan Wallen is a finalist this year based on charting," they shared. "As his recent conduct does not align with our core values, we will not be including him on the show in any capacity (performing, presenting, accepting)." Dick Clark Productions also noted that they wanted to "effect change" and open dialogue with their decision. It seems as though the ban isn't permanent, but the show certainly made a statement.