The Truth About The Teresa Giudice Cheating Rumors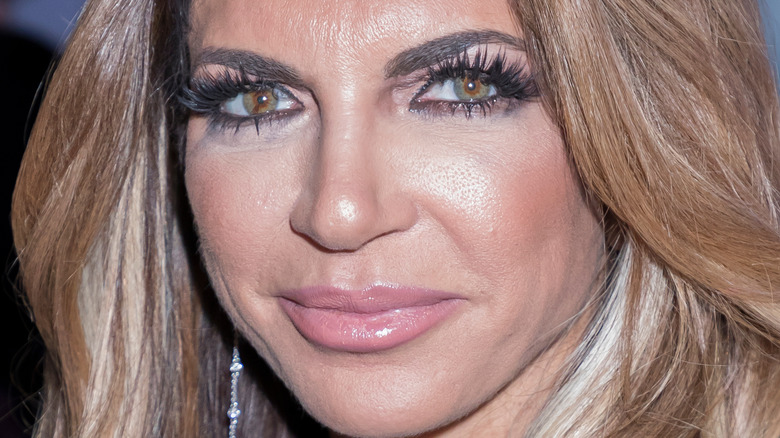 Shutterstock
"The Real Housewives of New Jersey" star Teresa Giudice's marriage to her former husband, Joe Giudice was long plagued by cheating rumors. Prior to finalizing their divorce in December 2020 (per People) and experiencing prison stints which saw Joe was forced to move back to his home country of Italy, they were hit with allegations of unfaithfulness in their marriage — and the rumors were much speculated on the Bravo reality show.
The speculation really started ramping up back in 2012 when Guidice and her then co-stars, Caroline Manzo, Jacqueline Laurita, and sister-in-law Melissa Gorga took a trip to California with their spouses during Season 4. While there, Joe was filmed having what appeared to be a secret phone conversation in which he infamously referred to his wife as a "b***h" and a "c**t." When Teresa approached him, Joe claimed to be on the phone to a co-worker who did not speak English — despite him speaking in English to them. Teresa appeared to gloss over who he was talking to in her Bravo blog, but claimed he'd apologized to her for his language.
That was really just the start of the cheating rumors, though. Since then, as reported by Radar Online, both Teresa and Joe have been accused of allegedly being unfaithful to one another on more than one occasion during their more than two decades long marriage. So, what's the truth? Read on to find out what Teresa is saying now.
Teresa Guidice reveals if she ever caught Joe Guidice cheating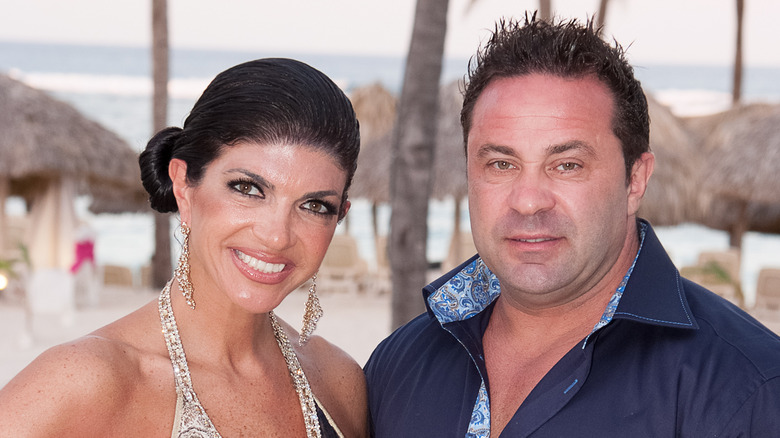 Dave Kotinsky/Getty Images
Teresa Giudice addressed the cheating rumors that surrounded her and Joe Giudice's marriage with Andy Cohen for "The Real Housewives of New Jersey" Season 11 Reunion Part Two, which aired on May 26. Cohen asked the reality star point-blank if Joe ever confessed to being unfaithful to her.
"No he didn't. Listen, I'm the type that, he sticks his pee-pee in someone else, he's never gonna stick it in me again. I would never go for that. I never caught him," Teresa clarified, but admitted she's not sure if she believes him. Cohen then enquired about the cheating rumors Teresa herself faced by asking if her current boyfriend, Luis Ruelas is the only person she'd slept with aside from Joe since they married in 1999. She claimed he was.
Teresa revealed Luis has seen old episodes of "RHONJ," so has an insight into her troubled marriage with Joe. She claimed after seeing what happened between them, Luis told her, "I'm going to treat you like you've never been treated before."
Teresa's latest comments came after she alleged she'd found a secret phone of Joe's several years earlier, which she believed he used to speak to a woman. She told her co-stars during a February 2020 episode of "RHONJ" that Joe denied any wrongdoing but noted, "I should have left then." When her brother, Joe Gorga asked if she thinks her ex-husband cheated, Teresa replied, "Now I do."