Demi Lovato's New Mullet Is Turning Heads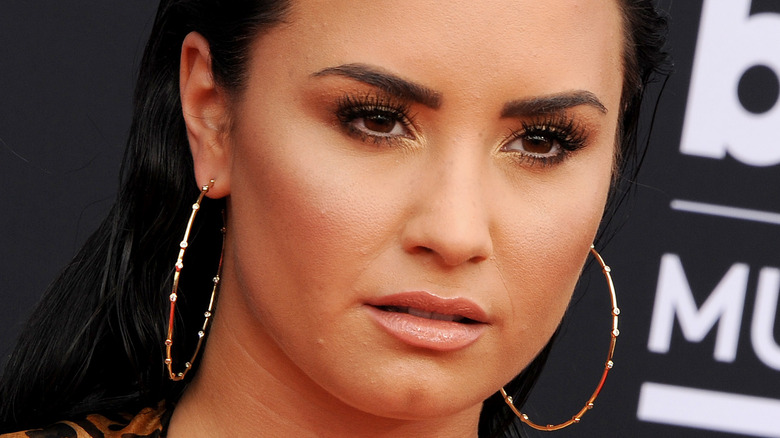 Shutterstock
Demi Lovato has been through a lot of changes lately. Or, to be more specific, they're making choices that are allowing them to come into themselves and be who they have always truly been. For instance, in an effort to regain control of their life, Lovato has embarked on a new show and is celebrating their changing body. On top of that, the popular pop star has opened up about their sexuality and come out as non-binary. *Cheers enthusiastically!*
"Every day we wake up, we are given another opportunity & chance to be who we want & wish to be," Lovato told their fans in a tweet on May 19. The star then added a personal note, writing, "I've spent the majority of my life growing in front of all of you ... you've seen the good, the bad, & everything in between."
Because of that, fans have also seen how Lovato plays with their style, which is apparently why the star had debuted a new mullet. Yes, a mullet! Although, it turns out that you may want to call it something else for a very good reason. Read on to find out why and to see how the star looks with the new 'do.
Demi Lovato's mullet might actually be a 'chillet'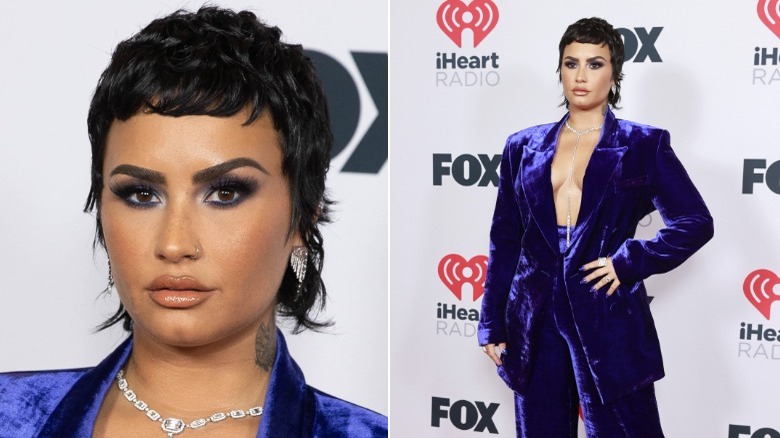 Emma Mcintyre/Getty Images
Scarlett Johansson's done it, according to Marie Claire. So have Zendaya, Lady Gaga, and Miley Cyrus, as well as Kristen Stewart, Halsey, and Rihanna, just to name a few. Men's Health also points out others in the club like Kayne West, Rob Lowe, and Miley's dad, Billy Ray Cyrus. While not all celebrities — or regular folks, for that matter — are bold enough (or are just not at all interested), some famous figures have stepped out with mullets (i.e. business in the front, party in the back). That now includes Demi Lovato.
The star turned up at the 2021 iHeartRadio Music Awards on May 27, and while it was impossible not to notice their absolutely popping bluish-purple pantsuit, eye-catching necklace, fabulously fierce makeup, and nails that matched their electric ensemble, there was also plenty of buzz about the singer's hair.
Although Lovato had cut their mane shorter a while ago, they've now let things grow out a bit. The star has debuted tiny baby bangs, a short crop around the sides, and wispy length at the back that creates a mullet. Or, rather, celebrity hairstylist Riawna Capri deemed it a "chillet" while discussing the look with Pop Sugar. Why the new name? Well, because this particular style is apparently "an updated version of the classic trend." What do you think about it?