The True Meaning Behind 'Every Chance I Get' By DJ Khaled Ft Lil Baby & Lil Durk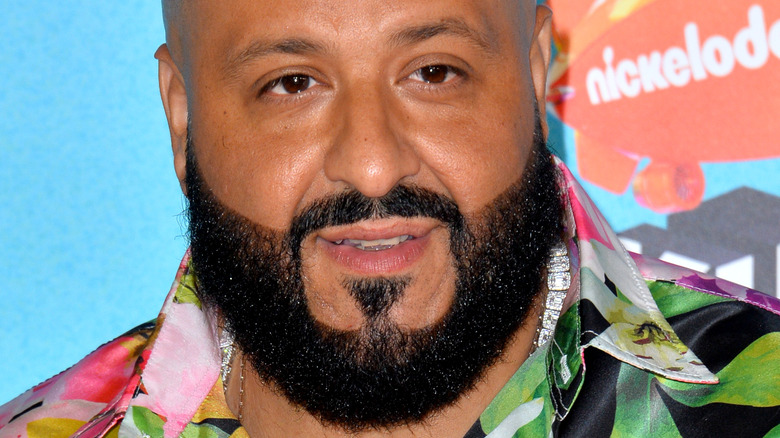 Shutterstock
DJ Khaled never disappoints when it comes to working with the hottest artists to make sure he is always a key player in hip hop. For the hard-hitting track, "Every Chance I Get," Khaled teamed up with Lil Baby and Lil Durk, who some would say are currently at the top of the rap game.
The song comes off Khaled's latest release "Khaled Khaled," his 12th studio album loaded with other big names, including Drake, Jay-Z, Nas, and Lil Wayne. It appears DJ Khaled knows what he's doing when it comes to not only putting out music off his albums, but also getting artists together to create music videos. 
For "Every Chance I Get," Khaled teamed up with Lil Baby and Lil Durk to rap in front of a city on fire behind them. Despite the burning cars, dumpsters, and even alcohol amongst them, the three continue to rap and beautiful women continue to dance as if none of them can be bothered by the destruction. It appears the music video reflects the chorus where Lil Baby raps, "I'ma turn up on a hater every chance that I get," showing how he, alongside Lil Durk and DJ Khaled, will continue to flex even if they are amid total chaos and that they still make it look good. The hook also includes in so many words how girls are into them and how they aren't afraid to take down any hater, with Lil Baby even repeating, "You know I live in the mix, (Money, cars and clothes and h***)."
Lil Baby and Lil Durk rap about becoming successful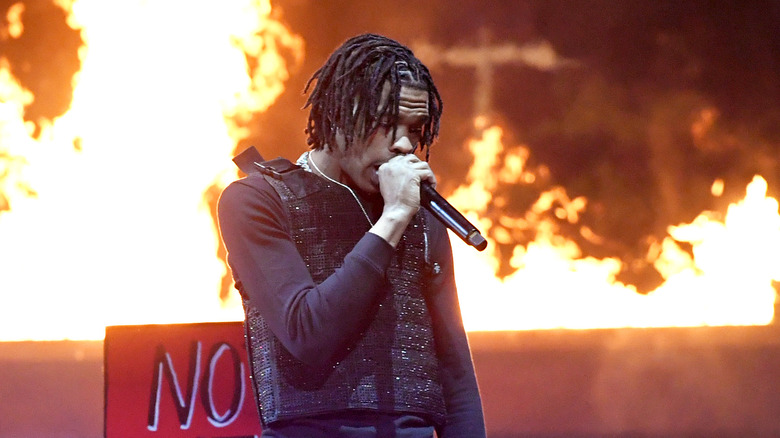 Kevin Winter/Getty Images
In DJ Khaled's song "Every Chance I Get," Lil Baby and Lil Durk rap about now being wealthy and successful after growing up in the streets. In the opening of the song, Lil Baby makes that clear with the lyrics, "Scratched a million off my checklist three years ago, Add two zeros to the one, I'm in a different mode," referencing how over the past few years, he's become one of the hottest rising stars. He then references how his life wasn't always as glamorous as it is now, by rapping,"I came up off of shooting dice. My lil' brother ain't living right. My sis' and 'em doing aight. My cuz and 'em still serving life. Seen a robber rob a deacon."
Lil Baby also touches on how, despite the haters, he knew he would make it, rapping, "I said, 'I'm the one,' they didn't believe me, I show them the facts, now they all need me. I'ma get cake as long as I'm breathing."
Lil Durk follows the same vibe, rapping about how he can "Put my kids in Givenchy," but also how it was a "struggle what made me, we used to have water for dinner, we didn't have nothing to eat." He also suggests he spreads his wealth, rapping, "Be begging me under my pictures. I'll give her forty, fifty thousand cash to start up a business." Lil Baby and Lil Durk do not hold back lyrically when it comes to another DJ Khaled hit.