Why JoJo Siwa's Photo Celebrating Pride With Her Girlfriend Has Fans Emotional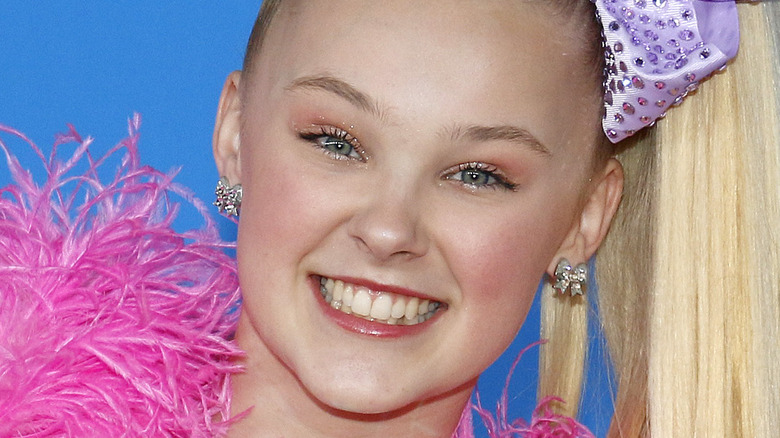 Shutterstock
Aww! It seems JoJo Siwa is head over heels for her girlfriend, Kylie Prew, from the looks of her June 4 Instagram post in honor of pride month. "Happy pride month! It's time to celebrate being who you are and LOVING who YOU wanna LOVE!!" Siwa began on a series of loved-up photos with her boo. "It really has been the best 5 months of my life truly being exactly who I am and finding love has been the best part of it all. I love this human so much. I'm so happy." 
If her heartfelt caption didn't make her fans melt, her photos sure did. Especially since the performer posted a picture of the two smooching for the first time since announcing their romance in February. In the adorable snap, the ladies can be seen puckering up while Siwa has her arms around her gal for their foot-popping kiss. Keep scrolling to see what fans are saying about couples' cute embrace.
JoJo Siwa is packing on the PDA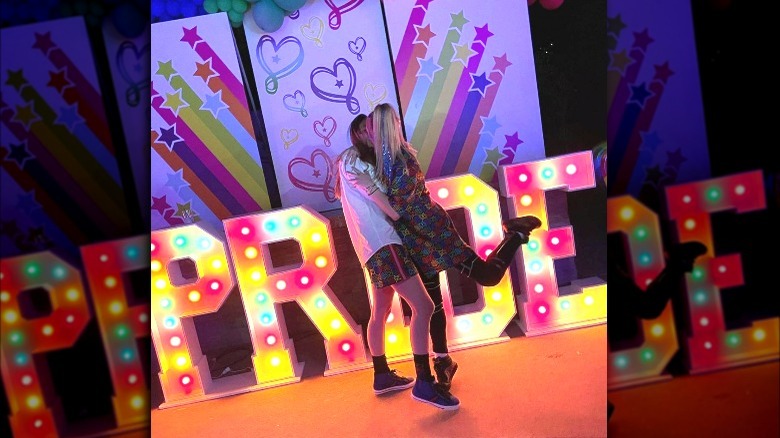 It didn't take long for JoJo Siwa's fans to totally swoon over her first kissing photo with her girlfriend, Kylie Prew. "THE SECOND PICTURE MAKES MY HEART MELT," one person commented, referring to the couples' smooching snap in Siwa's Instagram pride post. "OH SHEESH THEY KISSED, OH SHEESH," another fan echoed. Others users continued to compliment the adorable pair, with one person writing, "And the cutest couple award goes to...," while someone else said, "JOJO I HOPE U WEAR A WHITE BOW WHEN YALL GET MARRIED."
Although some were eager to celebrate JoJo's romance, other fans took to the comments to ask about the chaos that took place at her epic pride bash she threw on June 2. According to TMZ, law enforcement and paramedics were called to Siwa's shindig after "someone reported a male around 30 years old might have ... [overdosed] on LSD," the outlet reported at the time. The individual was allegedly already "high" and "in pretty rough shape" before entering the party at Siwa's San Fernando Valley home, and was rushed to the nearest hospital once medical personal arrived at the scene, several sources shared. Despite a possible overdose on the premises, "police determined there was no crime committed," TMZ claimed. 
While Siwa has yet to speak out about the ordeal, it looks like she is staying in high spirits thanks to her newfound love.