Prince Harry And Meghan Markle Make This Request After Birth Of Baby Lili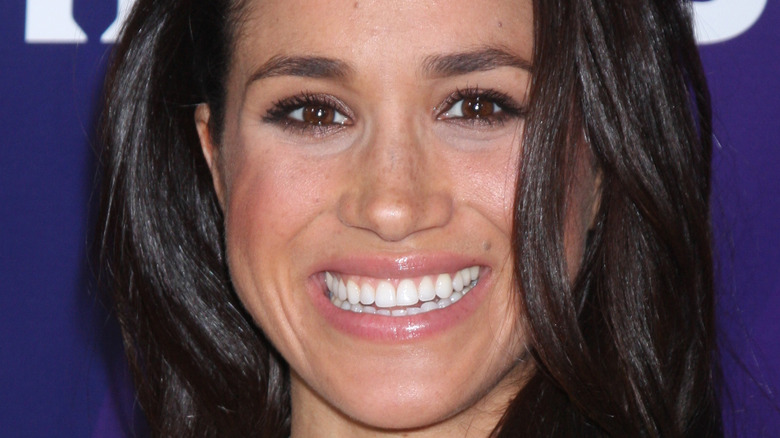 Shutterstock
Prince Harry and Meghan Markle are parents to a little baby girl after announcing the birth of their second child, daughter Lilibet Diana Mountbatten-Windsor on June 6, two days after they welcomed her into the world. The couple revealed the news on Archewell.com, confirming that they would call their daughter by the nickname of Lili while also sharing where the name came from.
They noted that Lilibet is a nod to Harry's grandmother, Queen Elizabeth II, as the name has been her nickname for many years. Lili's middle name, Diana, was, of course, the name of Harry's late mother, Princess Diana. Harry has repeatedly spoken of his love for his mother since her tragic death in 1997, so it's not all that surprising to royal watchers the couple chose to honor her with their daughter's name.
The queen has since spoken out about Lili's birth in a statement on behalf of herself, Prince Charles, Camilla Parker Bowles, Prince William, and Kate Middleton. Buckingham Palace said (via BBC), "The Queen, the Prince of Wales and the Duchess of Cornwall, and the Duke and Duchess of Cambridge have been informed and are delighted with the news."
Following the birth, Harry and Meghan made a special request to fans looking to celebrate the birth of their daughter. Keep reading for the details.
Prince Harry and Meghan Markle's fans have gotten charitable following Lili's birth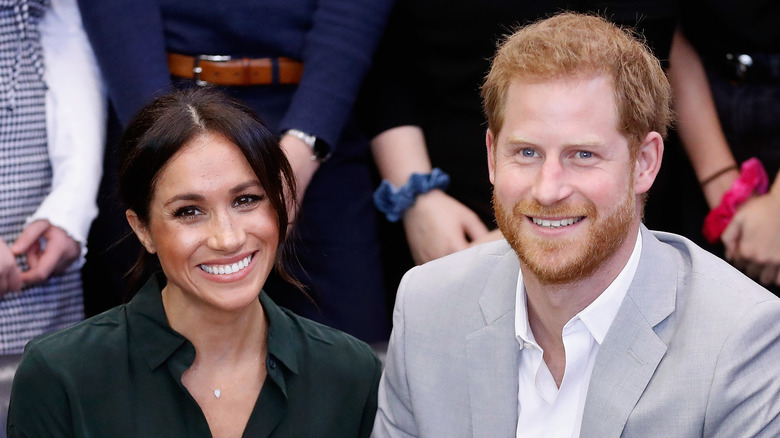 Chris Jackson/Getty Images
Alongside the announcement on Archewell.com, Prince Harry and Meghan Markle revealed what they'd like well-wishers to do instead of sending gifts for the newborn. Let's face it, little Lilibet Diana Mountbatten-Windsor probably already has everything she needs between her famous parents and their friends and family!
Instead, the couple wrote that they "would ask that you support or learn more about these organizations working for women and girls: Girls Inc., Harvest Home, CAMFED or Myna Mahila Foundation." Girls Inc. is a non-profit that "inspires all girls to be strong, smart, and bold, through direct service and advocacy," while Harvest Home helps pregnant women and their children who are homeless.
CAMFED is another non-profit organization and aims to further female education in Africa. As for the Myna Mahila Foundation, the Indian charity monitors "the health conditions among vulnerable populations, especially women and children in urban slums" and seeks to offer "preventive healthcare facilities."
Some fans took to Twitter to share how they had already donated to the couple's chosen charities in celebration of the happy news. "[In] honor of the birth of Lili Diana and following the wishes of Meghan & Harry I donated to @Camfed and @girlsincla [heart emoji] all the love to our little Sussex Family," @SussexDetectiv1 tweeted.