Khloe Kardashian Claps Back At Fans Over Plastic Surgery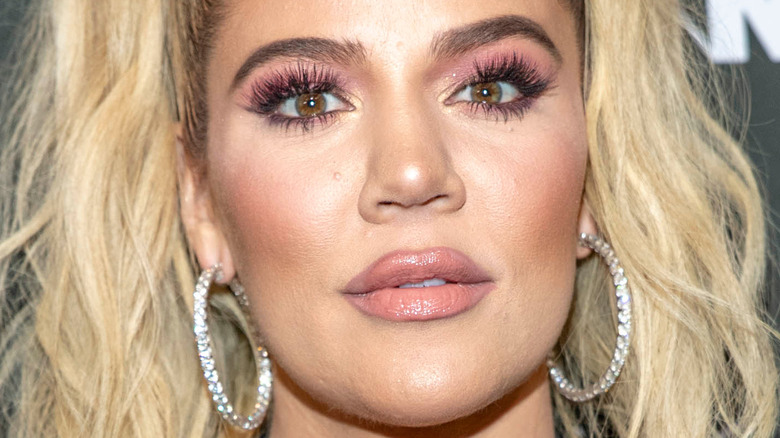 Shutterstock
Khloé Kardashian is no stranger to plastic surgery rumors. The star has repeatedly hit the headlines for changing up her look and has made no secret of the fact that she's not always felt comfortable with her appearance.
Case and point, Kardashian's now infamous bikini photo hoopla. In April, the "Keeping Up with the Kardashians" star attempted to get a snap of her in a two-piece removed from the internet after the unedited photo went viral. Kardashian explained her decision in a candid post on Instagram in which she opened up about her insecurities.
The star described herself as "someone who has struggled with body image her whole life" and told fans the "pressure, constant ridicule and judgement [her] entire life to be perfect and meet others' standards of how [she] should look has been too much to bear." She added that she felt as though "every single flaw and imperfection has been micro-analyzed and made fun of to the smallest detail and [she is] reminded of them every day by the world."
But despite her very candid confessions, Kardashian is once again hitting the headlines after being called out over her appearance. Scroll on to find out what a troll had to say and how the star hit back.
Khloe Kardashian slammed a troll who said she looked 'like an alien'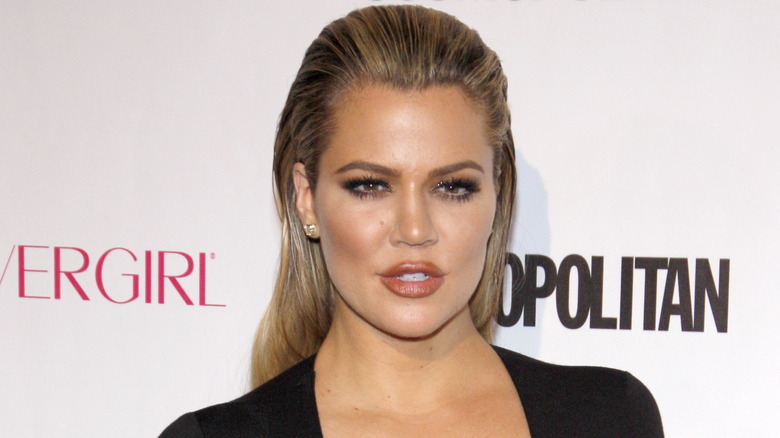 Shutterstock
Khloé Kardashian was forced to clap back on June 7 after a Twitter user slammed her commercial for Nurtec, which also stars her daughter, True Thompson. "Does research indicate that the more plastic surgery someone has the more likely they are to suffer from migraines?" they asked. "What kind of pharmaceutical company chooses someone who has had so much plastic surgery they look like an alien, as their spokesperson?" 
Kardashian has repeatedly denied having plastic surgery, but the "Keeping Up with the Kardashians" star didn't take the comment lying down. "Sorry you feel that way. You have every right to block/mute me. I am trying to help many out there who suffer in silence," she tweeted. "[You are] completely entitled to your opinions. Just as I am mine. I don't think you should refer to yourself as a feminist if you are attacking a woman unprovoked."
The initial message was in response to Nurtec posting the commercial on Twitter on May 28. It shows Kardashian with dark brown hair and plump lips as she plays with True, but it's certainly not the first time her appearance in it has been called out. When it was first released in March, many people took to social media to claim the star looked "unrecognizable" (via The Sun). 
No matter the public opinion about the ad though, there's no doubting Kardashian looked happy to be with her little girl.