Tarek El Moussa Has Something To Say About His Current Relationship With Christina Haack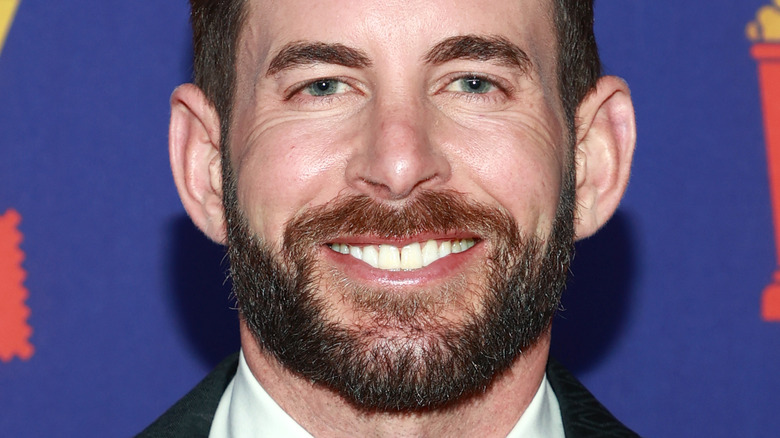 Matt Winkelmeyer/2021 Mtv Movie And Tv Awards/Getty Images
The home renovation show "Flip or Flop" continues to be a hit despite the divorce between the show's stars Tarek El Moussa and Christina Haack. According to US Magazine, the exes have been flipping houses together for five seasons since their headline-making 2016 split. Tarek and Christina were married for eight years before deciding to call it quits; their divorce was finalized in 2018. The HGTV stars share two children: daughter Taylor and son Brayden.
Being co-parents has kept Tarek and Christina close. In an exclusive interview with The List, Tarek talked about how their kids will always be the priority. He explained, "My kids are my everything. I would never do anything to hurt my children," adding, "It doesn't matter how hard it is. It doesn't matter how much it hurts me. I will never hurt my babies."
Meanwhile, the "Christina on the Coast" star went on to have another baby, son Hudson, with her now-estranged husband, Ant Anstead. The two split in September 2020. Tarek has also moved on with his fiancee, "Selling Sunset" star Heather Rae Young. When it comes to his new relationship and his kids, Tarek revealed, "[Heather] takes care of them like they're her own. I just couldn't be happier." When asked about she feels about her fiance working with his ex, Heather told Entertainment Tonight in April, "They've been filming for 10 years, who am I to dictate? I am very supportive." But how does Tarek feel about working with his ex?
Tarek El Moussa says he enjoys working with Christina Haack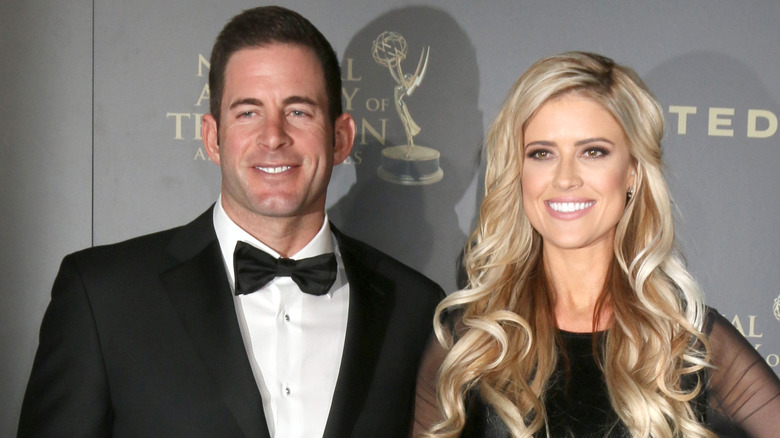 Shutterstock
"Tarek's Flip Side" star Tarek El Moussa continues to film the hit HGTV show "Flip or Flop" with Christina Haack, despite them being divorced. While it seems like it would be difficult to work with an ex, Tarek revealed exclusively to The List that they actually enjoy it. He dished, "We do a job, we do it well. We create great content on camera. We create a fun show for the fans and viewers, and it's our life." He added, "We've been doing it so long, that we enjoy it."
However, Tarek explained that the two keep things strictly professional. When asked about Christina's divorce from her second husband, Ant Anstead, Tarek explained that he only really talks to his co-star about their work or their two children. He clarified, "Outside of work, we don't really hang out." He added, "We don't talk, other than [to] communicate about the kids."
Even though the once-famous couple doesn't hang out these days, Tarek did admit that he and Christina have been through so much together while on "Flip or Flop." He said, "We've been on TV so long. There's been one cancer. Then there was a second cancer. There were back surgeries. There were marriages. There were divorces. There were engagements. There were children. And the show goes on." And because Tarek and Christina have been able to maintain a professional relationship, the show certainly has gone on.