What's Really Going On With Alex Rodriguez And His Ex-Wife After Jennifer Lopez Split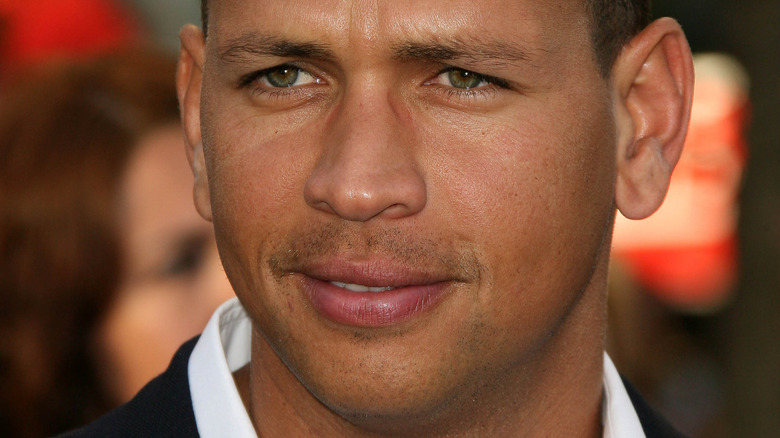 Shutterstock
Cynthia Scurtis has reportedly been 'really supportive' of Alex Rodriguez after Jennifer Lopez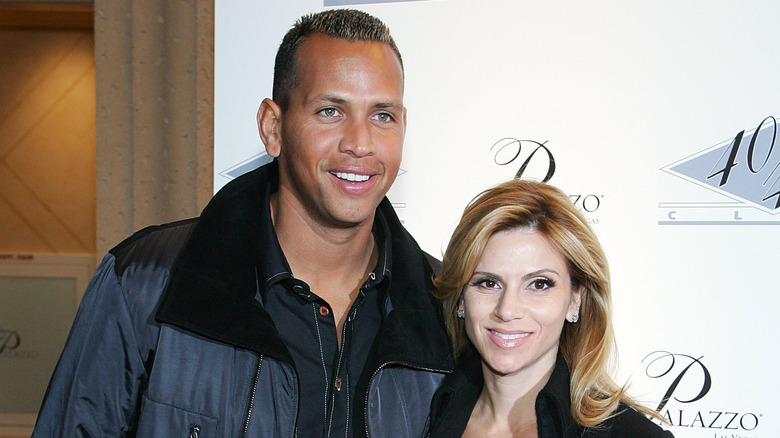 Ethan Miller/Getty Images
Though it might've seemed for a second like Alex Rodriguez and Cynthia Scurtis could have been flirting with a reconciliation following his high-profile split with Jennifer Lopez, that's not the case. According to Hollywood Life, things are nothing but platonic between the two as they continue to co-parent together.
"They are a very happy modern family. [Rodriguez] counts his lucky stars that they were able to get to this place," a source claimed. "It's something he's really proud of because it wasn't always easy but they both put the work in and put their girls first," they added, noting that the former couple are "friends now" after a rocky patch.
A second source even went as far as to claim the exes' "co-parenting relationship is stronger than ever." They share two daughters together, Natasha, born in 2004, and Ella, who they welcomed in 2008.
Notably, Rodriguez's Instagram gym post also included a group shot featuring Scurtis' husband, Angel Nicolas. According to the insider, Rodriguez and Nicolas are "friendly" and he and Scurtis have both "been really supportive" since the baseball star called it quits with the "Second Act" actor.
"There's no jealousy whatsoever between him and [Rodriguez], they get along great. [Rodriguez] will always consider [Scurtis] family because of the girls and he appreciates what a great stepdad [Nicolas] is to his daughters," the source added. 
Sounds like a solid blended family to us!