How Much Money Did Chris Harrison Get To Leave The Bachelor?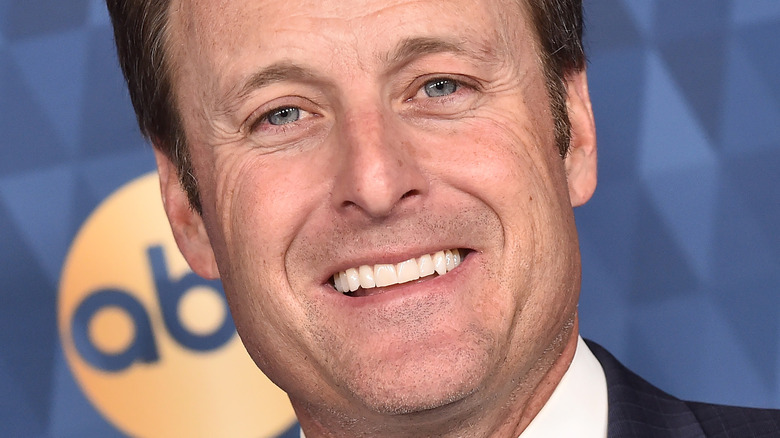 Shutterstock
Chris Harrison is officially out of the "Bachelor" franchise after months of social media outrage, apologies, and statements from past contestants refusing to work with Harrison amid controversy of racially insensitive comments the host made on "Extra."
It all started in February 2021 when Harrison appeared in an interview with "Bachelorette" alum Rachel Lindsay to discuss Season 20 of "The Bachelor" with Matt James. At the time, Bachelor Nation was grappling with resurfaced photos of contestant Rachael Kirkconnell at a plantation party. The former "Bachelor" host defended Rachael, which did not sit too well with fans.
Harrison apologized soon after the interview aired, saying in a statement, "While I do not speak for Rachael Kirckconnell, my intentions were simply to ask for grace in offering her an opportunity to speak on her own behalf." The apology did not quite cut it, and Harrison ended up taking a break from the franchise, deciding not to host the "After the Final Rose" special or Katie Thurston's season of "The Bachelorette."
During Harrison's break, the host vowed to educate himself on racial issues, but with continued backlash, it was not long until the host was officially out at "The Bachelor" after 19 years hosting the hit reality series. Luckily for the celeb, the final goodbye meant a large payout from ABC.
Chris Harrison leaves with two years worth of pay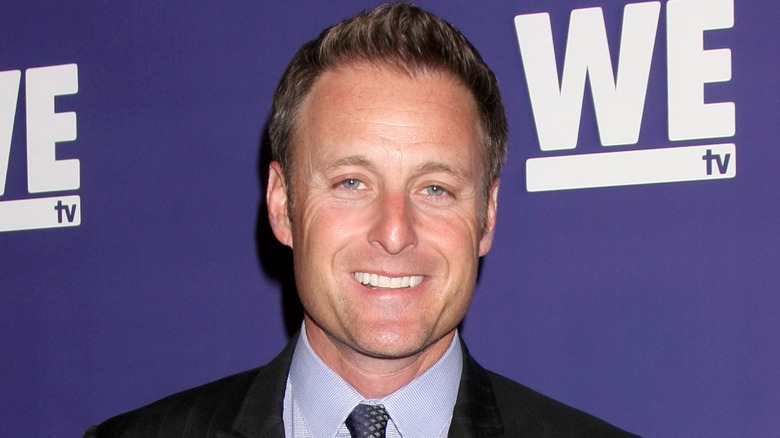 Shutterstock
In an in-depth report about what happened to Chris Harrison from the moment he spoke with Rachel Lindsay on "Extra" to the moment he said his official goodbye to the "Bachelor" franchise, Variety claims sources say the host originally went on "Extra" completely on his own accord. The decision clearly did not pan out the way Harrison had hoped, however.
Just days after the host publicly apologized for his comments, past contestants of reality series joined forces in a statement that doubled down on their disapproval of Harrison. "We are deeply disappointed and want to make it clear that we denounce any defense of racism," read the statement. Clearly, Harrison was still treading in deep waters that eventually pushed him out of franchise.
By June 2021, Harrison announced his departure from the franchise in a statement, writing "I've had a truly incredible run as host of 'The Bachelor' franchise and now I'm excited to start a new chapter." The host continued, "I'm so grateful to Bachelor Nation for all of the memories we've made together. While my two-decade journey is wrapping up, the friendships I've made will last a lifetime."
Variety reports Harrison had quite the exit package, leaving "The Bachelor" with a $10 million payout made up of "a $9 million exit settlement, plus remaining contractual fees." The outlet notes the figure makes up for just two years of the hosting gig for Harrison, who made $5 million per year.