Why Rachel Lindsay Felt 'Exploited' By The Bachelorette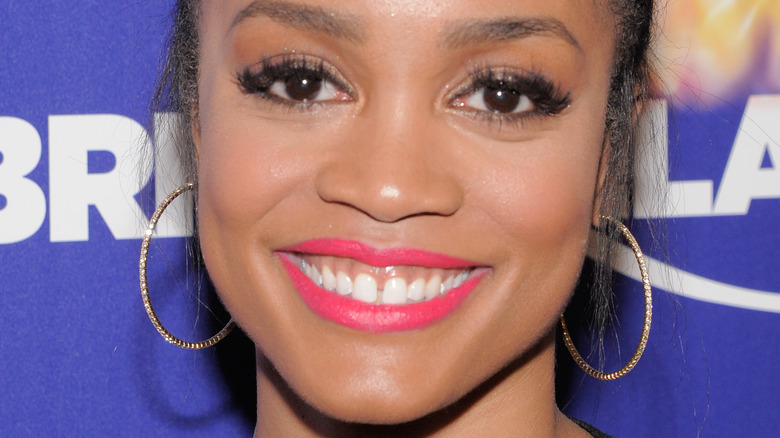 Shutterstock
Rachel Lindsay has opened up about feeling "exploited" during her time as the lead on "The Bachelorette." The reality star — who became the first Black Bachelorette in 2017 — has repeatedly spoken out about her issues with the franchise, and recently hit the headlines over the controversy surrounding former host, Chris Harrison.
Rachel was the one who interviewed Harrison for Extra when he infamously sympathized with "The Bachelor" contestant Rachael Kirkconnell after racially insensitive photos resurfaced online in February. Rachel then claimed later that month on her "Higher Learning" podcast that she would be stepping away from the franchise.
"I'm f**king tired. I'm exhausted. I have truly had enough. How much more do I want to be affiliated with this?" Rachel asked. "I said I was gonna leave if they didn't have leads of color. Okay, they did that, and they made some other changes. They hired a diversity consultant. Who didn't attend the class? Did Chris Harrison not sit through that?" she continued.
The star — who was first affiliated with the franchise in 2017 when she appeared on Nick Viall's season of "The Bachelor" — then added, "I can't take it anymore. I'm contractually bound in some ways. But when it's up, I am too."
Rachel has since had much more to say about her relationship with the franchise, and she's revealing a specific time while filming "The Bachelorette" that did not sit well with her. Scroll on for the details.
Rachel Lindsay revealed the moment she believed was 'so contrived' on her season of The Bachelorette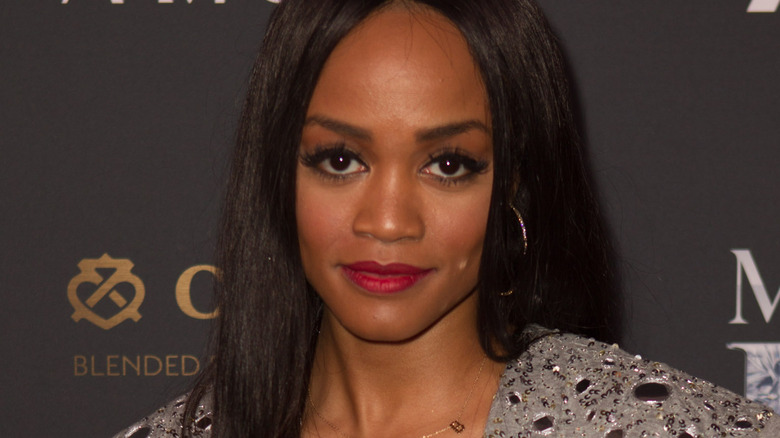 Shutterstock
Rachel Lindsay got very candid about "The Bachelor" franchise in a lengthy piece for Vulture, including the moment she felt particularly "exploited" while filming her season of "The Bachelorette" in 2017. As fans will remember, one of the front-runners on Rachel's season was Peter Kraus, who made it all the way to the infamous hometown dates.
Rachel claimed that producers "separated" the couple when she met Peter's friends, a group of two white women and two Black men. "Peter got to talk to his homeboys, and I was with the women, who talked about having 'mixed babies' and what it was like to be an interracial couple. I couldn't believe it," she recalled.
"I'm Black. I have interracial couples in my family. I'm old enough to understand what I'm entering into and the difficulties that come with it. I felt exploited," Rachel continued, claiming the whole "situation" actually "turned [her] off of Peter" because she just couldn't see herself getting along with his friends, even though they were "nice."
Rachel called the whole scene "so contrived" and claimed, "The producers really thought, 'How great! All these mixed couples can come together.' They were only looking at the optics of the situation."
Rachel, of course, chose Bryan Abasolo as her winner and the couple went on to get married in August 2019.