Ava Phillippe Looks Like Reese Witherspoon's Twin In Latest Photo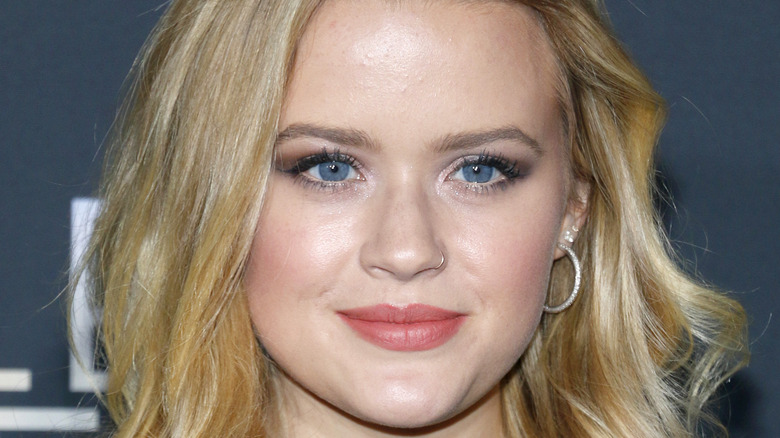 Shutterstock
Reese Witherspoon and her daughter, Ava Phillippe, seem to have one of those sweet relationships that daughters could only hope to have with their mothers. It's no secret that they're one of the cutest duos in Tinseltown, ranking up with the likes of Goldie Hawn and Katie Hudson and Jada Pinkett Smith and Willow Smith. Ava makes plenty of appearances on her mother's Instagram page, and Witherspoon definitely seems to be a mother who is beaming with pride over Ava and her two boys — Deacon and Tennessee. Witherspoon regularly raves over milestones and accomplishments in her kids' lives, and fans love to see photos of her beautiful family.
In September 2020, Witherspoon shared a sweet post to honor daughter Ava on her 21st birthday. "Wow! How is it possible that this little girl is now 21 years old? Happy Birthday to my sweet girl who has become the most incredible young woman," she gushed. "Her kindness, her compassion, and her huge heart never cease to amaze me. Ava, there aren't enough words to describe how proud I am of everything you've already accomplished." Witherspoon ended the post by saying how she cannot wait to see what good Ava will do in the world and by sharing how much she loves her. We're not crying, you're crying. The A-lister also added two pink hearts to the end of the heartfelt caption. 
Keep scrolling to find out why a post on Ava's personal Instagram page is earning a ton of buzz from fans.
Ava Phillippe and her boyfriend cozy up in Austin
Ava Phillippe took to Instagram to share a sweet and rare photo with her boyfriend in June 2021. The shot captured the two posing outdoors. They're in downtown Austin, Texas, per Ava's geotag at the Austin Bat Bridge. The landscape was filled with tall buildings, a river, and a few tall trees. Ava's boyfriend extended his arm outside of the frame, appearing to be the one who snapped the sweet shot. Ava leaned in toward his shoulder, cheesin' hard for the camera. It's no surprise that fans couldn't get enough of the adorable image and even Reese Witherspoon left a comment, saying "these two" with a single heart-eye emoji.
Many of Ava's other followers took to the post to gush over the sweet couple, while some couldn't help but point out the uncanny resemblance between the famous mother/daughter duo. "Spitting image of your mother. You must get that all the time hello from Australia," one fan commented. A few more fans thought that the couple looked like Witherspoon and Ryan Phillippe. "Looks like you and your dad or a younger version of your parents!" one Instagram user pointed out. "Wow it's like looking at a young Reese and Ryan from back in the day!" a second social media user added alongside a red heart emoji.
One thing's for sure — this is not the first time that fans have compared Ava to her famous mother, and it certainly won't be the last!