The Real Reason Prince Harry May Return To London In September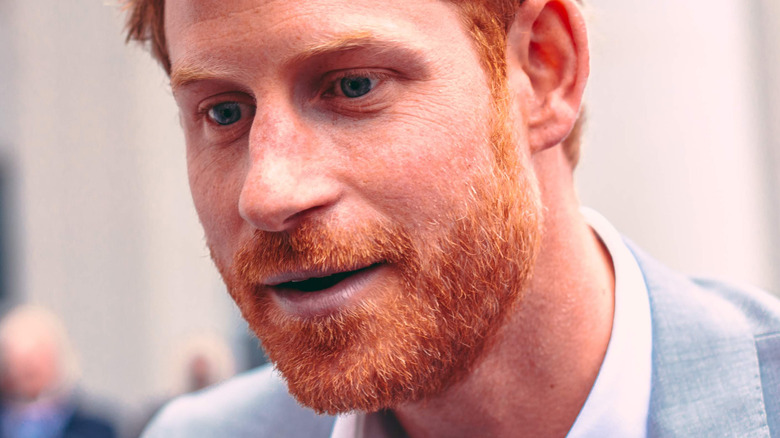 Shutterstock
Prince Harry made many Britons happy when he jetted into London on June 25, per Bristol Live. He and Prince William unveiled a statue of their late mother, Princess Diana, in the Sunken Garden at Kensington Palace on July 1, and even managed to crack a smile. The brothers reunited to honor the People's Princess on what would have been her 60th birthday. This was only his second visit to the country in over a year after Harry and his wife, Meghan Markle, quit the royal family in 2020. 
Harry and William appeared relaxed as they walked into the garden to unveil the statue. They greeted their mother's siblings and got on with the work of pulling off the green covering from the statue. They paused a moment while taking in the likeness of the bronze statue, and then merrily went on their way. Diana would have been proud of how her sons pulled off the event without a hitch, especially because the Heir and the Spare have been at loggerheads for the better part of a year. Rumors are rife that William and Harry have not buried the hatchet because Wills simply does not trust his brother enough to have a conversation with him. After all, Harry has given rather unfavorable interviews to the likes of Oprah Winfrey and Dax Shepard. 
Now it seems as if the redheaded Duke of Sussex might be returning to London sooner than expected. According to The Sun, Harry might hop across the pond again as soon as September. Here's why.
Meghan Markle may even join her husband in September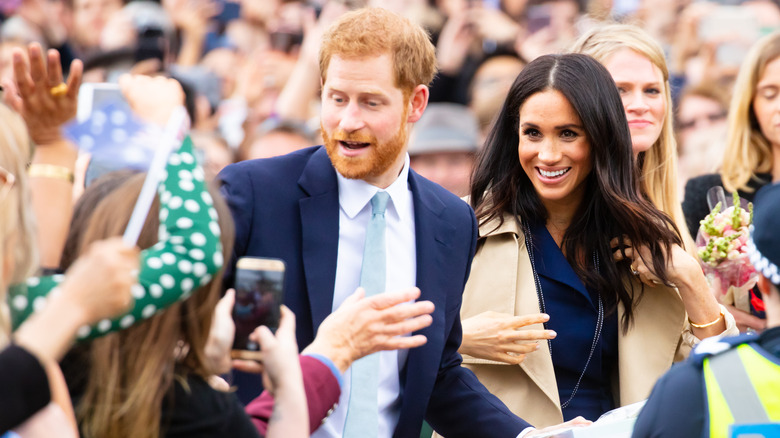 Shutterstock
Prince Harry turns 37 years old on September 15, but he won't be returning to the U.K. to celebrate his birthday. According to The Sun, he may want to come back for his mother's sake. The unveiling of the statue event was scaled down from a "100-plus" event to just a few close family members and those directly involved with the statue, per the Mirror. The public was warned to stay away from the unveiling of Princess Diana's statue, too, via My London. The country is still enforcing strict COVID-19 protocols and the royal family complied with the regulations.
But it seems as if Harry may return because there are talks for a larger event later this year. When the coronavirus restrictions are lifted, there may be another event to celebrate Diana's life. A royal insider said, "September is a date pencilled in for a more extensive celebration of the statue, and Harry will want to return." The outlet also reports that Meghan Markle may join her husband to celebrate Diana. However, since Lilibet "Lili" Mountbatten-Windsor will only be three months old, it could be too soon for her to make the trip.