Why Did Britney Spears' Manager Just Quit?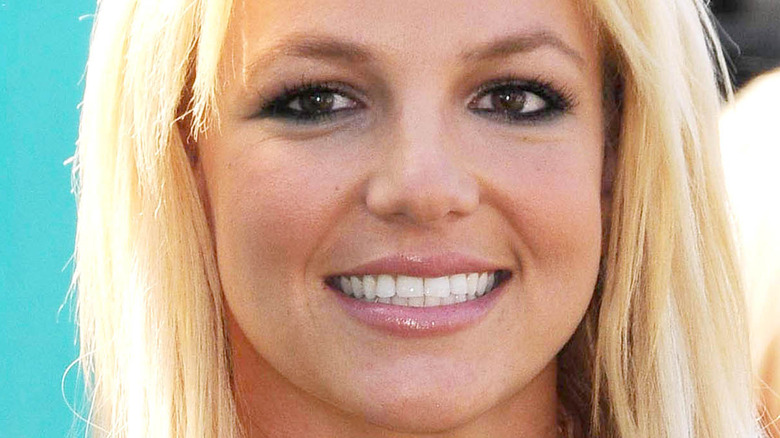 Shutterstock
Britney Spears has been firmly back in the headlines over her controversial conservatorship. The star made shocking claims about the legal arrangement during a virtual appearance in court on June 23 when she told the judge, "I just want my life back" (via BBC News).
Amongst the star's other bombshell allegations was the claim she was forced to get an IUD to prevent her from having more children, the allegation she was urged to take drugs, and allegedly had to work against her will. She also claimed her father, Jamie Spears, enjoyed having control over her and said she believed Jamie and anyone else involved in her conservatorship should be "in jail."
The allegations caused a wave of responses, with her father, Jamie Spears — who was Britney's sole conservator from 2008 until he stepped back in September 2019, but stayed conservator of her estate (via Los Angeles Times) — blaming her care manager, Jodi Montgomery, for being responsible for Britney's upset. Per BuzzFeed, Jamie even asked for an investigation into the claims.
Montgomery hit back, denying she was responsible for the conditions Britney claimed to be under. Montgomery's lawyer claimed in a statement that she had "been a tireless advocate for Britney and for her well-being" (via Page Six).
Amid the controversy, Britney's co-conservator, Bessemer Trust's, request to resign was granted, and, now, another of Britney's team is cutting professional ties with the singer as her longtime manager, Larry Rudolph, is also stepping away. Read on for the details.
Britney Spears reportedly wants to 'officially retire'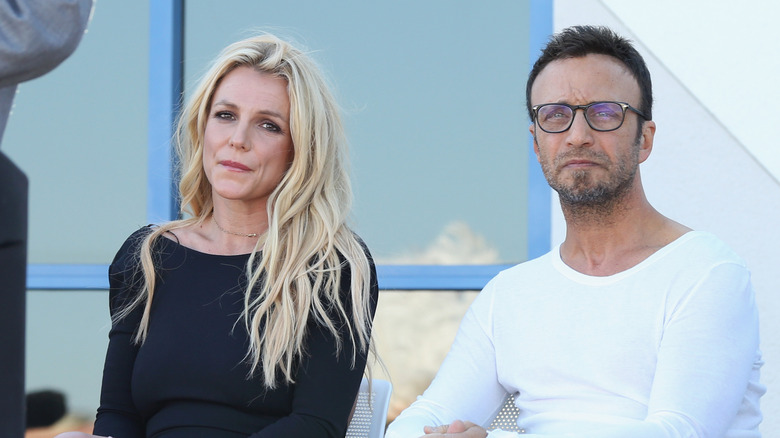 Gabe Ginsberg/Getty Images
Larry Rudolph is another of Britney Spears' inner circle quitting their role amid her conservatorship drama. Rudolph has worked with the pop superstar for 25 years, seeing her through some of her biggest and most iconic moments, but shared his desire to no longer be her manager in a letter sent to Jamie Spears and Jodi Montgomery, published by Deadline.
In it, Rudolph claimed he hadn't spoken to his client since 2018 and has "never been a part of the conservatorship nor its operations" but shared Britney had supposedly made it clear she plans to "officially retire."
"As her manager, I believe it is in Britney's best interest for me to resign from her team as my professional services are no longer needed," he wrote. "I will always be incredibly proud of what we accomplished over our 25 years together. I wish Britney all the health and happiness in the world."
For fans devastated by the news Britney may never hit the stage or release music again, Rudolph signed off with a glimmer of hope she may one day work again. "I'll be there for her if she ever needs me again, just as I always have been," he wrote.
In June, Britney admitted on Instagram she had "no idea" if she'll perform again. "I'm having fun right now. I'm in a transition in my life and I'm enjoying myself, so that's it," she said.