Mila Kunis Has Another Career Most People Don't Know About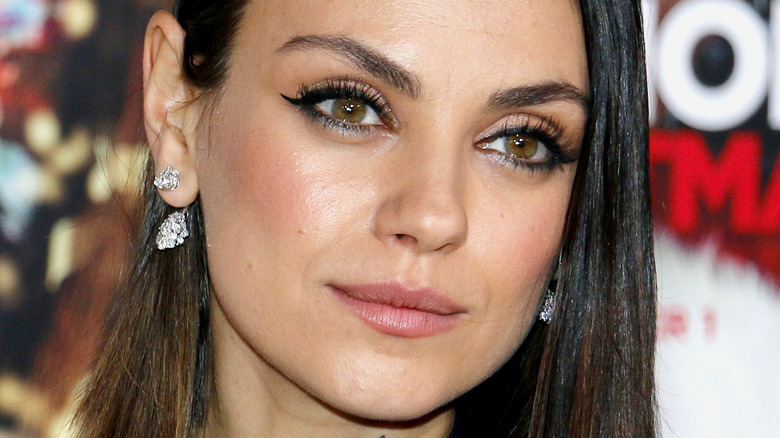 Shutterstock
Mila Kunis has had a long and successful career in Hollywood, stemming from her iconic portrayal of Jackie Burkhart on the popular sitcom "That '70s Show." Since then, Kunis has become a familiar face on the big screen, starring in everything from dark thrillers like "Black Swan" to hilarious comedies like "Bad Moms" and "Spy Who Dumped Me."
Along with her acting career, Kunis' love life has made headline for years. Kunis was with "Home Alone" star Macaulay Culkin for nearly a decade before the two called it quits in 2011, per People. Shortly thereafter, Kunis began dating her former costar and longtime friend Ashton Kutcher. The actor also happened to be Kunis' first kiss, too, per People. After a few years of dating, the couple wed in 2015, to the delight of "That '70s Show" fans everywhere — #Jackie&Kelso forever. The couple share two kids and seem completely loved up in their stunning farmhouse.
All that being said, and despite the fact that she's essentially grown up in the public eye, there's one thing fans might be surprised to learn about the leading lady.
Mila Kunis is more than just a pretty face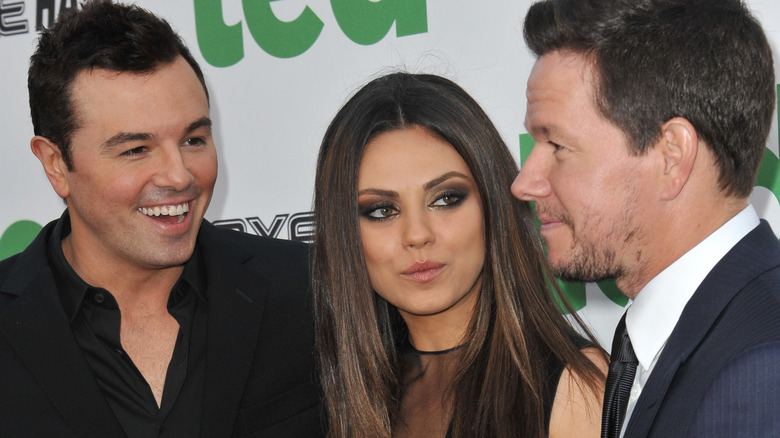 Shutterstock
Though Mila Kunis is certainly stunning, the actor has proved she can make a lasting impression on screen with just her voice. Kunis has been voicing the role of Meg Griffin on the hit series "Family Guy" since Season 2 after "Mean Girls" actor Lacey Chabert, who was the original Meg, quit, per HuffPost. Though Kunis's voice has become an integral part to the show, it's hard to picture the actress as Meg, the outcast of the Griffin family who's a bit awkward and, well, homely. Still, Kunis infuses so much depth and emotion into Meg, while also being hilarious.
In a 2021 interview with Collider, Kunis spoke highly of both "Family Guy" creator Seth MacFarlane and the show," saying voicing Meg has been "the greatest job ever. Ever. Hands down. I dare anybody to tell me that they have a better more amazing job than that."
Kunis' relationship with MacFarlane also led the actor to star in MacFarlane's comedy "Ted," which costars Mark Wahlberg and features a wild teddy bear. Despite her busy schedule, Kunis said she'd like to continue her partnership with MacFarlane and keep playing Meg for years to come. Luckily for her, as of this writing, "Family Guy" has been renewed through Season 20, per Deadline.
In addition to voicing Meg, Kunis has also done voice work for animated movies like "Wonder Park" and "Hell and Back," as well as TV shows like "Good Vibes" and "Robot Chicken."