What Will Kelly Ripa's First Book Be About?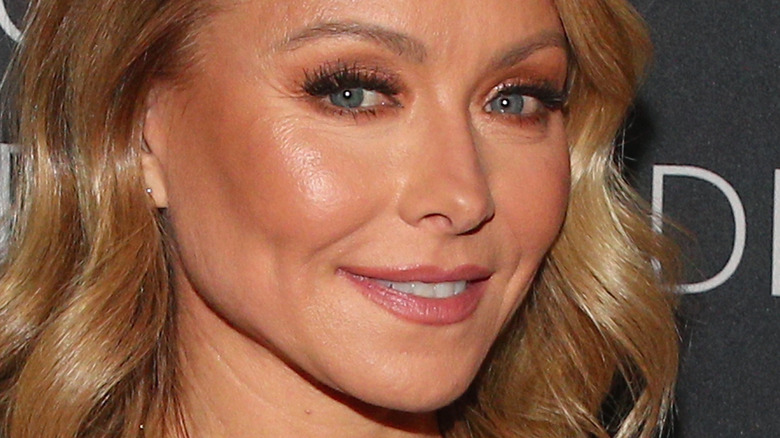 Astrid Stawiarz/Getty Images
Kelly Ripa is adding a new job to her resume, just months after revealing she doesn't truly enjoy being on camera.
In an appearance on Bethenny Frankel's podcast "Just B" in June, the television host admitted she's been joking about leaving entertainment for two decades. "For 20 years I've been saying, 'I can't do it anymore. I can't do it. I'm too old for this crap. I need to find another career. I need to get off camera.' I've been saying that forever," the "Live with Kelly and Ryan" star revealed (per Us Weekly), adding that being "in front of the camera is not something [she's] ever enjoyed."
Ripa seems to be getting her dream come true, venturing into the literary world with her first book, "Live Wire," which is expected to be "surprising, at times savage, a little shameless and always with humor," according to a description of the memoir, per People. So what is the new book really about — and when will it be out?
Kelly Ripa will reveal stories about her personal life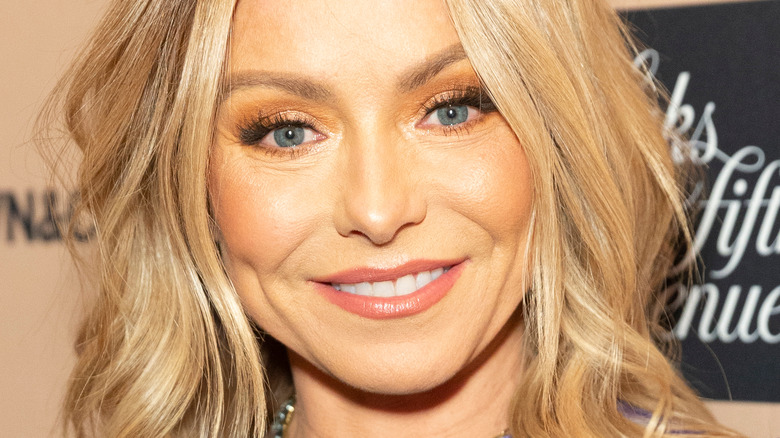 Shutterstock
Beginning her career as an actor on the soap opera "All My Children," Kelly Ripa went on to host "Live" in 2001 first with Regis Philbin. She's led the talk show ever since, now with Ryan Seacrest (who joined in 2017). "I've been writing a lot," said Ripa to Parade in October 2020, revealing her desire to move from in front of the camera to behind. "So my goal ultimately would be to eventually get off camera and start working behind the camera more in that creative aspect because I really do enjoy the writing process so much," said the actor.
So what was Ripa writing? Her first book "Live Wire," which, according to a description of the memoir obtained by People, "shows Kelly as she really is off-screen — a very wise woman who has something to say."
The book is expected to be "a collection of personal essays on childhood, motherhood, marriage, her career and the intersection of all the above," and include a "sharp, funny, and honest collection of real-life stories from Kelly Ripa, showing the many dimensions and crackling wit of the beloved daytime talk show host." Ripa's new venture will give fans insight into her daily life, even sharing details behind her marriage to Mark Consuelos. The memoir will also discuss her embarrassing moments, as well as delve into more serious topics like sexism she has experienced in the industry. It's set to be released in 2022.