What's Really Going On With Baby Lilibet And The Royal Line Of Succession?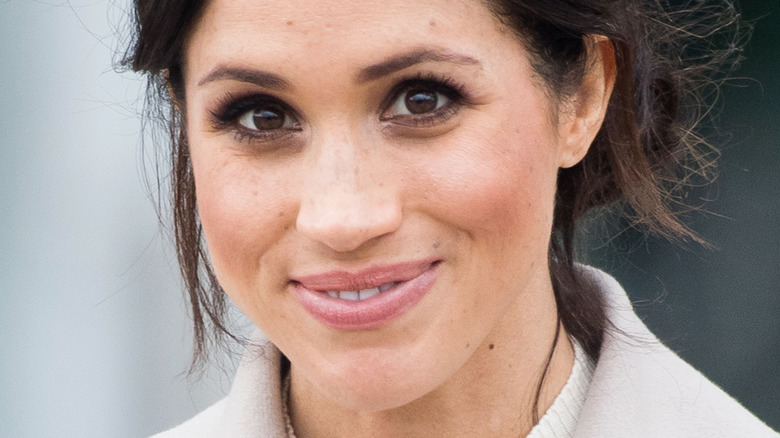 Shutterstock
Prince Harry and Meghan Markle welcomed their second child, daughter Lilibet "Lili" Diana Mountbatten-Windsor, on June 4, 2021, according to the BBC. She was born in Santa Barbara, California. Lilibet's rather long name is, of course, steeped in tradition. Her first name comes from the nickname given to Queen Elizabeth II, great-grandmother to the baby. But Diana is perhaps the most touching of all of her names, an homage to the late Princess Diana.
Buckingham Palace released a statement following the birth of the queen's eleventh great-grandchild, saying that she was "delighted" with the news, per a later publication by BBC. Despite this gesture of camaraderie, the time leading up to Lilibet's birth was a contentious one. Harry and Meghan joined Oprah Winfrey for their now-famous (or infamous) March 2021 interview, where they aired some dirt on the royal family.
Sunday Times royal editor Roya Nikkhah told BBC Radio 4 what she thought of the name: "I thought perhaps this is a diplomatic olive branch offered to the royal family after what has been a fractious year between Harry and Meghan and the rest of the royal family," (via BBC). But despite this olive branch, something odd is going on with Lilibet's place in the line of royal succession. Here's the story.
Lilibet Diana is nowhere to be found on the royal family's succession list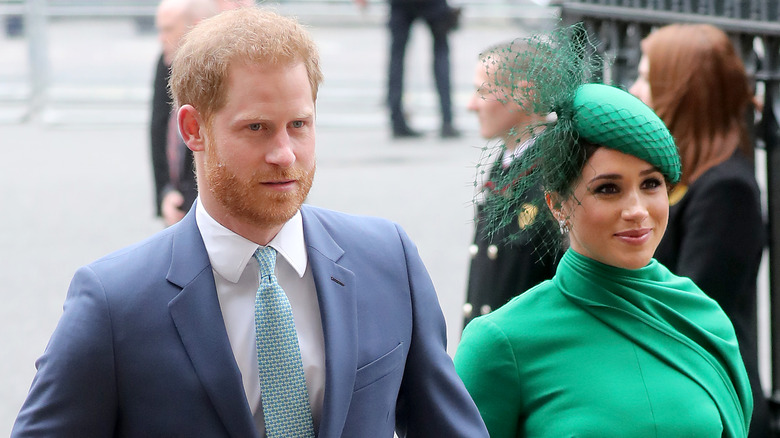 Chris Jackson/Getty Images
When Lilibet Diana Mountbatten-Windsor was born, the BBC wrote on June 6 that Lilibet was "eighth in line to the throne." However, on the official webpage for the royal family, Lilibet is nowhere to be found on the succession list.
While it's fair to argue that Lilibet is still just a baby and there's plenty of time, TMZ notes that only fifteen days after Lilibet's older brother, Archie, was born, he was added to the succession list, and he is still on there. The "firm" does not waste any time. The outlet also notes, somewhat ominously, that Archie was born prior to Prince Harry and Meghan Markle's famous and final split from the royal family and their bombshell interview with Oprah Winfrey.
The succession page on the royal family's website offers some historical context to the list of those in succession to the throne. The site explains that the list is decided by descent as well as Parliamentary statute. This means that someone can get booted off the list, should Parliament decide. Is it possible that the royal family simply forgot to add Lilibet after her brother, or was this a deliberate miss following her parents' split from the royal family? Only time will tell if Lilibet's name is added to the website or not.