Inside RHOA Star NeNe Leakes' Mansion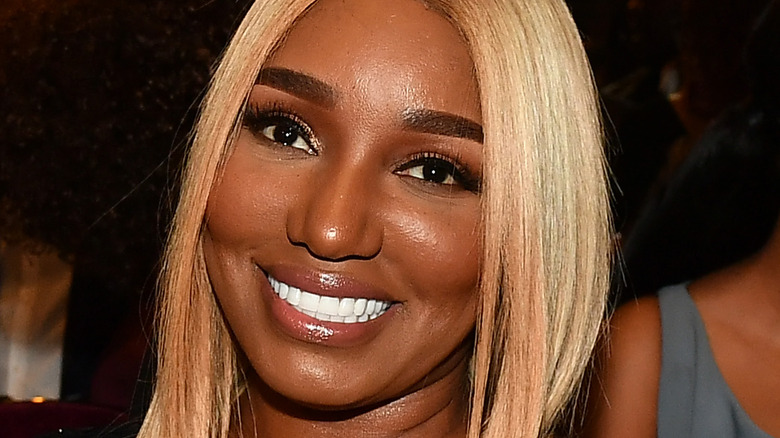 Paras Griffin/Getty Images
Since her departure from Bravo's "Real Housewives of Atlanta," NeNe Leakes has continued to push for her fans to boycott the show amid a longstanding feud with Andy Cohen and the rest of the cast. Although she's no longer holding a peach on "RHOA," viewers can still get a glimpse of the former reality star's life on her Instagram account, where she shares photos and videos of her enjoying life at her self-titled Linnethia Lounge nightclub, as well as her glamorous home.
During spring 2020, Leakes revealed that she had a revelation about her home while in quarantine. In a now-deleted post on her Instagram (via The Jasmine Brand), she compared her Atlanta mansion to a hotel. "If you anything like me, getting to the money is what you do and love to do. My home is actually like a hotel to me because I'm so in & out. Laying here in my bed, i have thought of how much money I'm missing out on," she captioned the post. Leakes also encouraged her followers to take the spread of the COVID-19 virus seriously, urging them to prioritize their health before money. She concluded, "It's important that you stay home where your safe. Continue to wash your hands, wipe counters, mop common traffic areas of your home and stay hydrated with water. WE IN THIS TOGETHER!" Given how huge Leakes' mansion is, the comparison seems about right. Let's take a look inside the Swagg Boutique owner's not-so-humble abode.
NeNe Leakes' mansion is worth more than you think
NeNe Leakes has always made it a point to acknowledge how fabulous she is, and her home reflects exactly that. Dubbed "Casa Leakes," the 10,000-square-foot home boasts six bedrooms and seven bathrooms, according to Bravo. Inside the manse is a two-story, all-white living room adorned with high-back couches, textured pillows, and standout accent pieces that sit in front of a fireplace. As the "RHOA" alum explained, "I think white is beautiful and it's clean and it makes you wake up in the morning like 'ah.'" Leakes' family room also boasts the same luxury, but instead opts for gray and white hues for the frequented space. As far as her two kitchens go, fear not — the star doesn't have any white refrigerators in her home.
Although the manse's interior and backyard space is rather impressive, the real show-stopper is Leakes' master suite. Similar to her family room, Leakes' bedroom has a gray and cream theme and proves to be the most important space in the house. The space has marble flooring, mirrored columns, and a large window draped in sheer curtains. There aren't many details regarding the "Apprentice" star's designer-clad walk-in closet, as it may still be off-limits after the incident from Season 11.
Leakes' mansion wasn't cheap either — according to The Sun, the reality TV fan fave spent $2.1 million on her Atlanta home. It's clear why Leakes compares her home to a hotel; with a house that amazing, we wouldn't want to leave either!