Why Piers Morgan Banned Madonna From His Show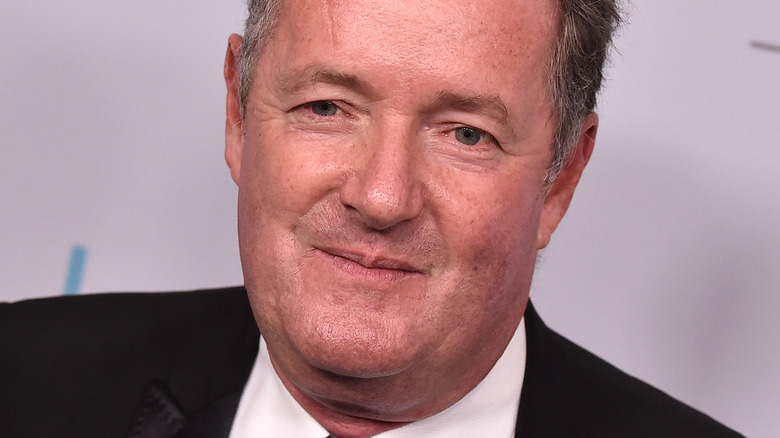 Shutterstock
Despite his many controversies, there once was a time when Piers Morgan was a media darling in both the United States and Great Britain. On these shores, we not only gave him his own talk show, but we even gave him a spot on one season of "The Celebrity Apprentice." (And he won!)
But while Morgan's star was rising in the United States, the U.K. was a lot less charitable about him. In 2014, The Guardian referred to the former "Good Morning Britain" co-host as a "British heritage potato, with eyes drawn on," reporting that "Morgan rarely matched [Larry] King's viewing figures, and his most recent shows have had some of the smallest audiences in his three years at the helm." Yeesh.
Back when we were actually excited about the prospect of CNN adding "Piers Morgan Tonight" to its lineup, there was one pop star he banned from his show before it ever hit the air. Keep scrolling to find out what the beef was between Piers Morgan and Madonna.
Piers Morgan's beef with Madonna was one-sided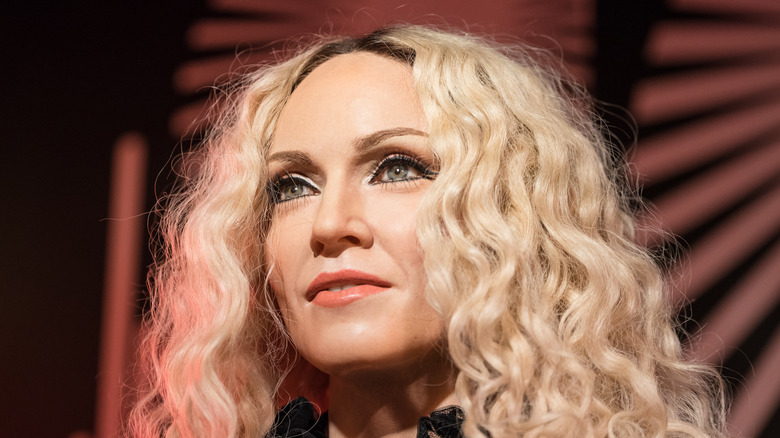 Shutterstock
When Piers Morgan took over Larry King's daytime slot on CNN, he kicked off the publicity tour by taking aim at the Material Girl. Morgan's beef with Madonna, according to The Hollywood Reporter, goes all the way back to 1999, when she announced her pregnancy with her son, Rocco. At that time, Morgan was the editor of The Daily Mirror, and Madonna announced her pregnancy in a rival publication. 
Then, in 2012, while Madonna was promoting her new album, Morgan took to Twitter to remind her that she was still banned from his show. When Madonna's manager, Guy Oseary, responded with photographic proof that Morgan had invited Madonna to his show, Morgan fired back. "Madonna's only been banned from my #CNN show @guyoseary – not my UK show, which sent that invite. But I'm now banning her from that too," he tweeted.
Most hilariously, Madonna paid Morgan dust. (We suppose she wasn't that concerned about the ban — her album, and tour, did well regardless.) Eventually, Morgan moved on from his one-sided beef with Madonna to a one-sided beef with another famous woman. Read on to find out who has earned Morgan's ire as of late.
Meghan Markle is Piers Morgan's latest target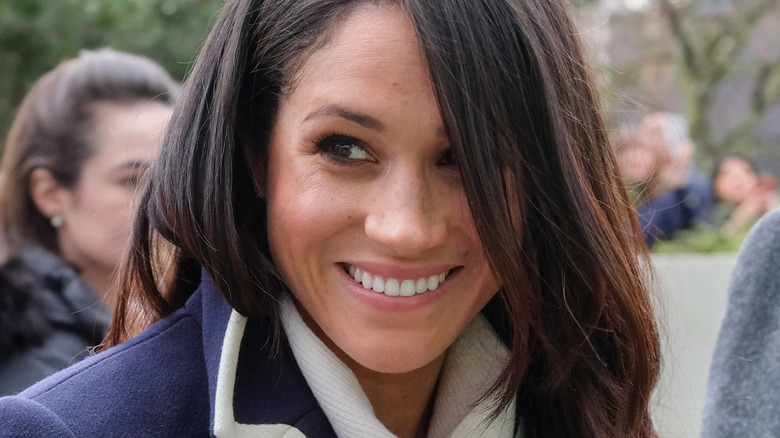 Shutterstock
Love her or hate her, Meghan Markle is married to Prince Harry, and that's not going to change anytime soon. That hasn't stopped Piers Morgan from launching countless diatribes against the duchess, calling her a liar (via the Daily Mail) and giving her the nickname "Princess Pinocchio."
Sirin Kale, a journalist for The Guardian, believes that Morgan's meltdown over Markle stems from him feeling rejected. "Piers Morgan's fixation with Meghan Markle began when they went for a drink and she ignored him afterwards. His rant on GMB yesterday was the psychic unravelling of a man unable to deal with the fact he was rejected by a woman, and obsessed with destroying her to restore his ego," Kale tweeted in March 2021.
Morgan's obsession with Markle came to a head that month, when his co-presenter Alex Beresford called him out on-air. "I think we all need to take a step back," Beresford said. "I understand you don't like Meghan Markle. You've made it so clear a number of times on this program. And I understand that you've got a personal relationship with Meghan Markle — or had one — and she cut you off. She's entitled to cut you off if she wants to. Has she said anything about you since she cut you off?" This caused Morgan to storm off "Good Morning Britain" and quit the show — and, hopefully, end his reign of pettiness against women like Meghan Markle and Madonna.